Against the Current No. 213, July/August 2021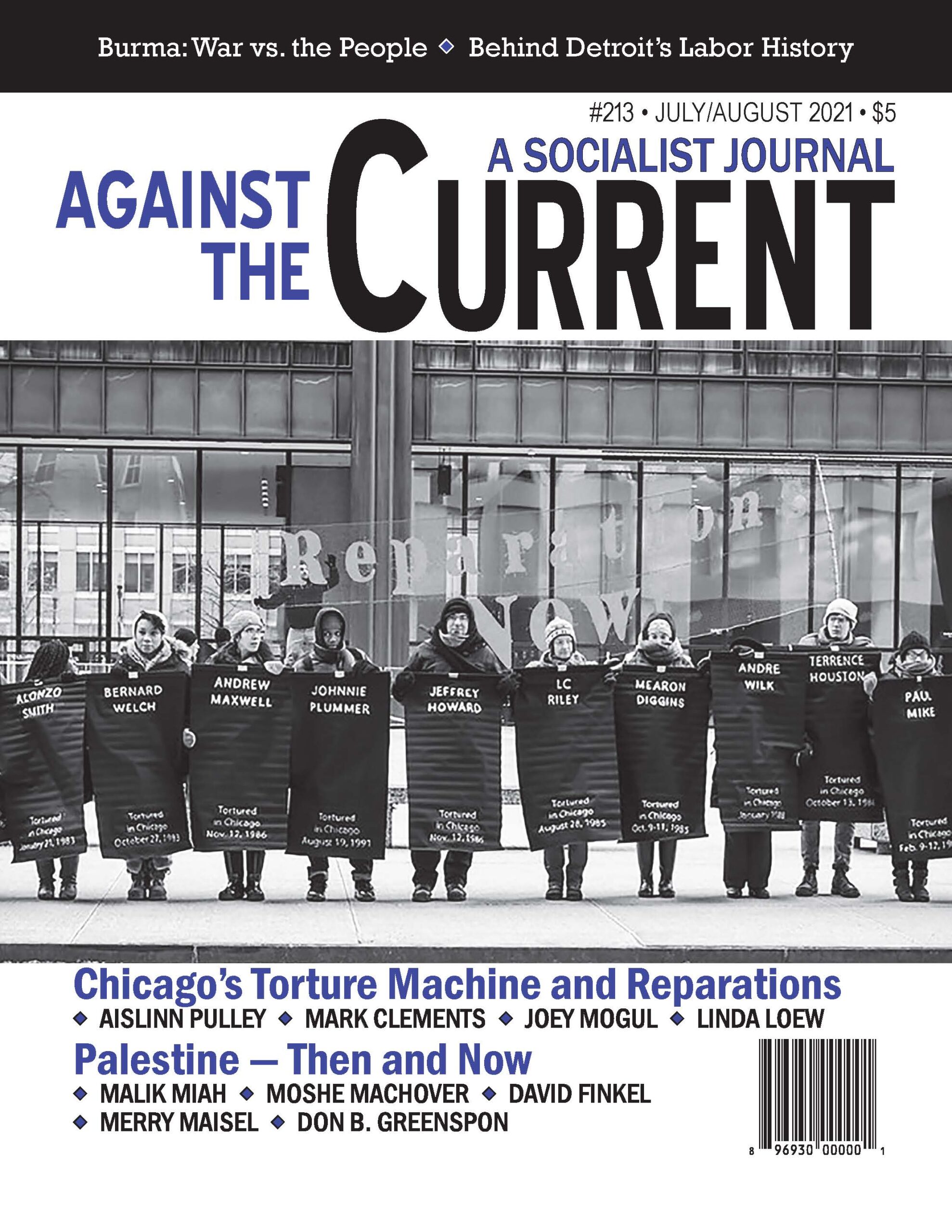 THE HISTORY AND legacy of the U.S. left in labor's 1930s upsurge, and its lessons for today, are subjects of huge bodies of research and debate. The following contributions, from varying perspectives, are among those appearing in Against the Current over many years, and can be found in the back issues at our website.
An extensive interview with Michael Goldfield, author of the recently published The Southern Key. Class, Race and Radicalism in the 1930s and 1940s, was conducted by Cory R. Melcher in ATC 211. The book is reviewed by Alex Lichtenstein in ATC 210.
Goldfield's earlier work The Color of Politics was reviewed by Mel Rothenberg in ATC 75, and discussed by Rothenberg and Goldfield in ATC 78.
Nelson Lichtenstein's biography of Walter Reuther, The Most Dangerous Man in Detroit, was reviewed by Jane Slaughter in ATC 64 and by Michael Goldfield in ATC 67, with a response by Lichtenstein in ATC 69.
The Flint sitdown strike was discussed in articles by Sol Dollinger and Nelson Lichtenstein in ATC 62; Sollinger's tribute to "The Unrelenting Genora Dollinger" appeared in ATC 60. Charlie Post wrote on the legacy of the 1930s "Popular Front" in ATC 63.
July-August 2021, ATC 213