Against the Current, No. 39, July/August 1992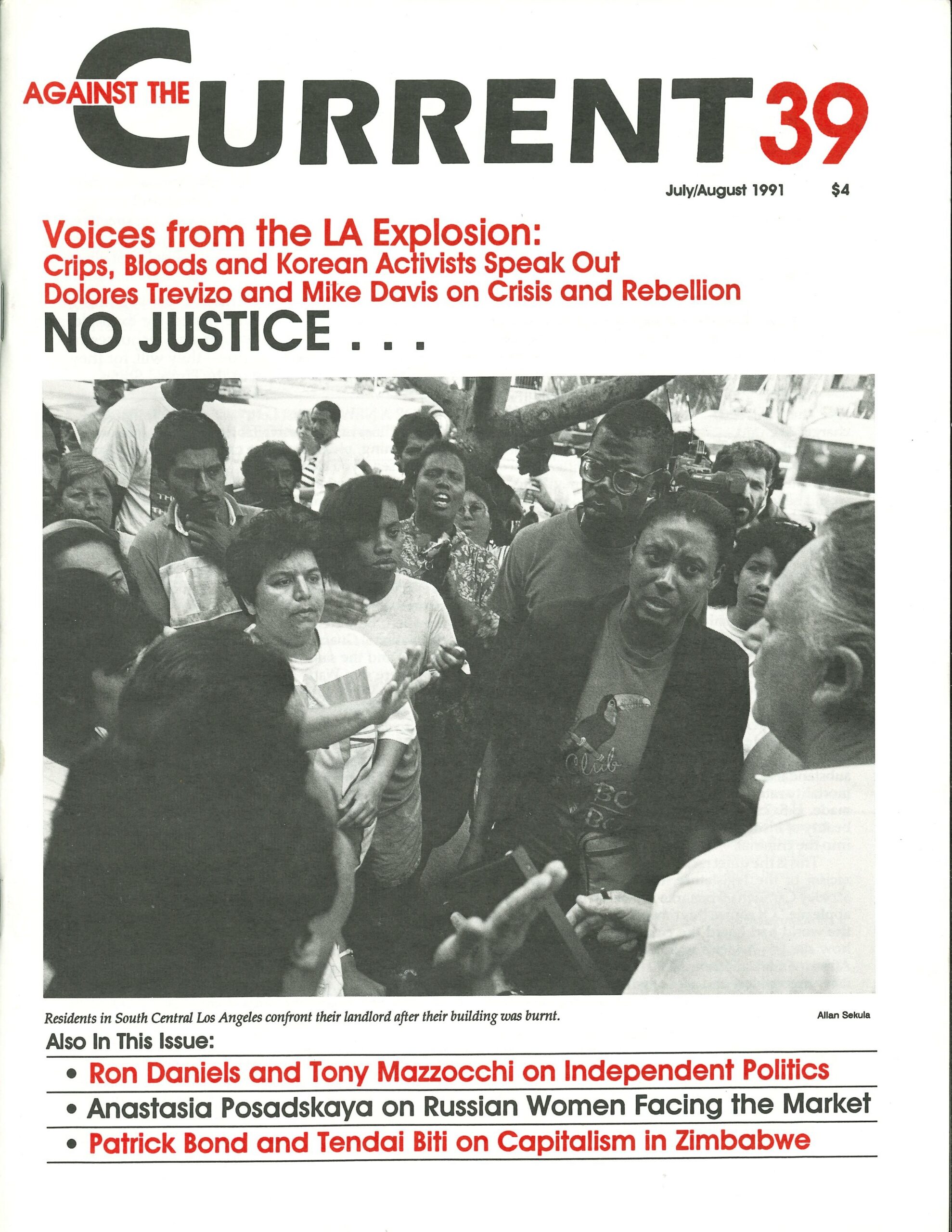 CELIA STODOLA WALD, a founding member of Solidarity, died at the age of 45 on May 7, 1992 in Torrence, California following a twelve-year battle with scleroderma, a debilitating and painful disease.
Born in East Orange, New Jersey in 1946, Celia graduated from high school in Fargo, North Dakota and entered Antioch College in 1964 where she first became active in radical politics. Influenced by her father, who had been incarcerated in a camp for conscientious objectors during World War II, Celia joined the Students for a Democratic Society and later the Student Mobilization Committee at Antioch, where she became a leader of the antiwar movement on the campus.
The winter of 1966 found her in Cleveland where, as a member of SDS's Economic Research and Education Project, she was an actress in a storefront radical theater. Her political views continued to evolve further to the left, and in 1968 she joined the Antioch Local of the Young Socialist Alliance.
Following her graduation from Antioch in 1969 Celia moved to the Bay Area in California where she was an active member of the Young Socialist Alliance, the Socialist Workers Party (SWP) and the antiwar movement. As a staff member of the Student Mobilization Committee and the National Peace Action Coalition in the Bay Area, Celia played an important role in helping to build the massive demonstrations against the war in Vietnam in 1969-71. She was also active in the women's movement.
In 1971 Celia participated in an opposition current within the SWP, the Proletarian Orientation Tendency, and in 1973-74 was a member of another dissident current within the SWP, the Internationalist Tendency.
Moving to Ann Arbor, Michigan in 1975, Celia enrolled in the School of Nursing at the University of Michigan. Upon receiving her degree in 1979 she became a pediatric nurse. Continuing her activism during this period, she was a founder of the Ann Arbor Committee for Human Rights in Latin America.
In 1982, however, the increasing severity of Celia's illness forced her to resign her nursing position and to move to Los Angeles with her two daughters because of the more favorable California climate. Two years later she was expelled from the SWP for holding views at variance with the leadership. In 1986 Celia became a founding member of Solidarity, although her illness precluded active participation in the organization.
Celia is survived by her companion and husband for over two decades, Alan Wald, cultural editor of Against the Current, and their two daughters Sarah, 12, and Hannah, 9.
Celia Wald was an exemplar of those members of her generation who, upon perceiving racial, gender, economic, social and political injustice during the 1960s, joined in building movements in struggle against those injustices and for a better world. A committed socialist to her death, Celia will be missed.
July-August 1992, ATC 39