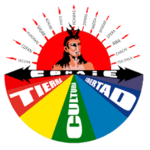 AFTER ALMOST THREE weeks of intense protests that brought the country of Ecuador to a standstill, the powerful Confederation of Indigenous Nationalities of Ecuador (CONAIE) forced the conservative government of president Guillermo Lasso to backtrack on his most objectionable economic and social policies.
The CONAIE, together with other Indigenous organizations, social movements, student groups, and labor unions, took to the streets on June 13, 2022 to put forward a list of 10 demands that included a freeze on fuel prices, a halt to the expansion of oil and mining exploration, a debt moratorium for small- and medium-sized farmers, subsidies for agricultural producers, and guarantees that key sectors of the economy would not be privatized.
On June 25, the leftwing oppositional Union for Hope (UNES) party began impeachment proceedings against Lasso. The charges included negligence in attending to social demands and acts of repression against the demonstrators.
Lasso survived the impeachment vote on June 28, with 80 of the deputies in the 137-seat national assembly voting against him. That vote was 12 shy of the needed two-thirds majority of 92. But he emerged significantly weakened from the protests, forcing him to concede to many of the social movement demands.
On June 30, Lasso reached an agreement with the CONAIE that forced him to sacrifice core aspects of his neoliberal economic agenda. Those policy changes alienated some of his most conservative cabinet members, leading to the resignations of four ministers. The agreement requires backtracking on the most onerous policies that the International Monetary Fund (IMF) had imposed.
Lasso's concessions represent a win both for economically marginalized people and also for the environment in terms of limiting petroleum exploration in ecologically sensitive areas.
Social protests
Central to the protests were the rising cost of living, but underlying that were calls for sweeping changes to economic and environmental policies that would effectively end Lasso's plans to open up the country's economy to external market forces. Those neoliberal polices have harmed poor and marginalized people the most.
Lasso called for dialogue in the face of the strongest challenge to his one-year-old government, but opponents insisted that they were not interested in negotiations but rather a change in his policies. The intensity and durability of the protests surprised and rattled the government.
In an attempt to contain the mobilizations, Lasso declared a state of emergency beginning at midnight on June 17 in the three highland provinces of Cotopaxi, Imbabura, and Pichincha (which includes the capital city of Quito), where the initial protests were most intense. On June 20, Lasso extended the decree to include the provinces of Tungurahua and Chimborazo, in central Ecuador, and Pastaza in the east, even as activists defied the decree and continued their mobilizations.
A state of emergency is an executive decree, defined in the constitution, that enables the president to suspend the right to assembly, restrict freedom of movement, and call out the military in times of disturbances or natural disasters. With the military out in force, the country began to acquire the image of a police state.
Delegates to the national assembly attempted to strike down Lasso's decree and called on the government to conduct a "serious, clear, and honest" dialogue with the protesters.
On June 25, Lasso's government and Indigenous leaders met for the first time for formal talks after almost two weeks of increasingly intense protests. With the talks, Lasso eased security measures he had imposed, including lifting a state of emergency he had declared a week earlier.
In response, Indigenous groups partially opened roads they had blocked during protests to allow food and supplies into the capital city of Quito, which had been facing shortages. Even so, activists pledged to remain to maintain their mobilizations until Lasso responded to all of their demands.
With the protests concluded, on July 7 the government and CONAIE entered into talks to decide on a roadmap for the implementation of their June 30 agreement. CONAIE leaders vow to resume the protests if the government does not deliver on its promises within 90 days.
The government's repressive response led to many injuries and arrests and several deaths, as the situation grew more intense.
Lasso responded with characteristically repressive actions, with more than one hundred arrested for their actions. Police fired tear gas, water cannons, and so-called nonlethal projectiles at the activists, injuring more than one hundred people, some of them seriously. At least eight people died in the demonstrations.
One of those killed was Byron Guatatoca, a Kichwa man in the Amazon town of Puyo, who died on June 21 after being hit in the face with a tear gas bomb at a roadblock. Henry Quezada died on June 23 from pellet wounds to the chest and abdomen while near the National Assembly building in Quito.
On June 14, the second day of an indefinite general strike that included blocking roads across the country, authorities arrested CONAIE's president, Leonidas Iza, on charges of sabotage. A public outcry led to Iza's prompt release, but also intensified and radicalized the protests.
Lasso had previously lashed out at Iza, branding him as an "enemy of democracy," calling him "a violent man," and accusing him of seeking to topple his government.
Lasso accused demonstrators of attempting a coup against his government. "The real intention of Mr. Iza is the overthrow of the government," Lasso said. "The national police and the armed forces will act with necessary measures to defend under the law, using progressive use of force."
Police also raided the Casa de la Cultura in Quito that has often served as a base for thousands of militants and social organizations. They allegedly were searching for "war material, such as explosives and handmade weapons." When nothing was found, the police decided to use the center for their own base of operations.
The Casa de la Cultura is an autonomous cultural institution that was created in 1944. The only other time it has been similarly occupied was during the military dictatorship in 1963. The police finally withdrew on June 23, allowing social movements once again to use it and the surrounding park as their staging ground.
Lasso's defense minister, Luis Lara, said that the protests were placing Ecuador's democracy at risk. Lara claimed that the country faces a "grave threat" from "people who are preventing the free movement of the majority of Ecuadorians."
"These actions go beyond a citizen protest," Lara asserted. "This amounts to a deliberate effort to use violence to threaten democracy and endanger institutions." He warned that the military "will not allow the constitutional order to be broken or any action to be taken against democracy and the laws of the republic."
The military alleged that links existed between drug trafficking gangs and the demonstrations. Social organizations rejected that assertion, retorting instead that it was the government's repressive actions that were threatening the country's democratic institutions.
Amnesty International released a statement declaring that the repression of the protests is causing a human rights crisis. The organization highlighted reports of harassment, excessive use of force, arbitrary arrests, ill-treatment, and criminalization of protesters, journalists, and human rights defenders. It called on Lasso to address the structural causes of the unrest.
CONAIE
Ecuador's powerful Indigenous movements have long played the role of kingmaker in the country's politics. Beginning in the 1990s, grassroots activists repeatedly took to the streets in opposition to government policies that went against their interests. They successfully blocked some of the worst aspects of neoliberal economic policies and even pulled down governments that ruled against their interests.
In October 2019, as part of the estallido social or social outburst that spread across Latin America, activists in Ecuador against engaged in sustained protests against conservative president Lenín Moreno's economic policies that benefited the wealthy at a cost to the poor and marginalized.
Moreno had attempted to remove longstanding fuel subsidies, as well as impose other dramatic austerity measures that would have a disproportionately negative impact on workers and Indigenous peoples.
A transportation strike on October 4, 2019 quickly spread to other sectors of society that were equally displeased with Moreno's policies, with CONAIE and the United Workers' Front (FUT) taking the lead. The government reacted to the protests with repressive measures, including arresting political opponents on dubious charges and sending others fleeing to embassies with requests for political asylum. After 11 days of large protests, Moreno finally backed down and abandoned his plans to eliminate the fuel subsidies.
These protests against regressive economic policies continued into Lasso's administration. Street protests in October 2021 led the government to suspend a push to increase the price of fuel. In January 2022, CONAIE leaders once again organized protests over fuel prices, which have almost doubled in the past two years.
Indigenous peoples have been disproportionately affected by rising inflation rates, unemployment, and poverty. The coronavirus pandemic exacerbated all of these factors. The country is also being plagued with a rise in organized crime apparently related to drug trafficking that has led to deadly clashes in the prisons with massacres killing hundreds of inmates.
Guillermo Lasso
Lasso, a conservative banker and adherent of the reactionary Opus Dei sect of the Catholic Church, unexpectedly won election last April. Conservatives have never enjoyed majority popular support in Ecuador, and they only win elections because of discord on the left. Lasso only polled 20 percent of the vote in the first-round election, which remains an approximation of his base of support.
The 2021 election was Lasso's third attempt at Ecuador's top office, and he only won because of deep divisions between the country's powerful social movements and adherents of the former left-populist president Rafael Correa. Further complicating Lasso's fortunes are persistent tensions with Ecuador's traditional right-wing Social Christian Party (PSC), which helped him win election but which he quickly alienated once in office.
Lasso has prioritized safeguarding the interests of big business and banking, further deepening inequality gaps. After a year in office, the only campaign promise that he has fulfilled was a Covid-19 vaccination campaign.
From the beginning, it was readily apparent that Lasso would face a tough battle in advancing his conservative agenda. He lacked natural allies in the parliament, with his right-wing Movimiento CREO (Creating Opportunities) winning only 12 seats in the 137-member National Assembly. This forced him in a purely opportunistic alliance with Pachakutik that was problematic from the start.
Pachakutik is a center-left party closely allied with Indigenous movements. It forms the second largest block in congress with 27 seats. The largest party is Correa's left-wing Union for Hope (UNES) with 49 seats.
As part of their agreement, CREO supported Pachakutik's nominee, Guadalupe Llori, to head the National Assembly. Despite being elected to the post for two years, Llori was ousted in a vote of no confidence after barely completing her first year.
For months Llori had faced challenges from the radical wing of Pachakutik, who opposed her willingness to work with Lasso in passing regressive tax policies and other economic measures. Some had called for deputies who cooperated with the Lasso administration to face Indigenous justice. Llori's dismissal on June 1, 2022 was a blow to Lasso being able to advance his legislative agenda.
Lasso's initial honeymoon period in office was very short lived. His popularity ratings have tumbled from an initial high of 68 percent to about 20 percent currently, with his disapproval rating at 80 percent. In the face of significant and sustained protests, activists have significantly weakened his hold on power. Even if he manages to complete his four-year term in office, his ability to implement his rightwing policies will be significantly limited.
July 8, 2022, slightly updated from original article published in online NACLA