Against the Current, No. 222, January/February 2023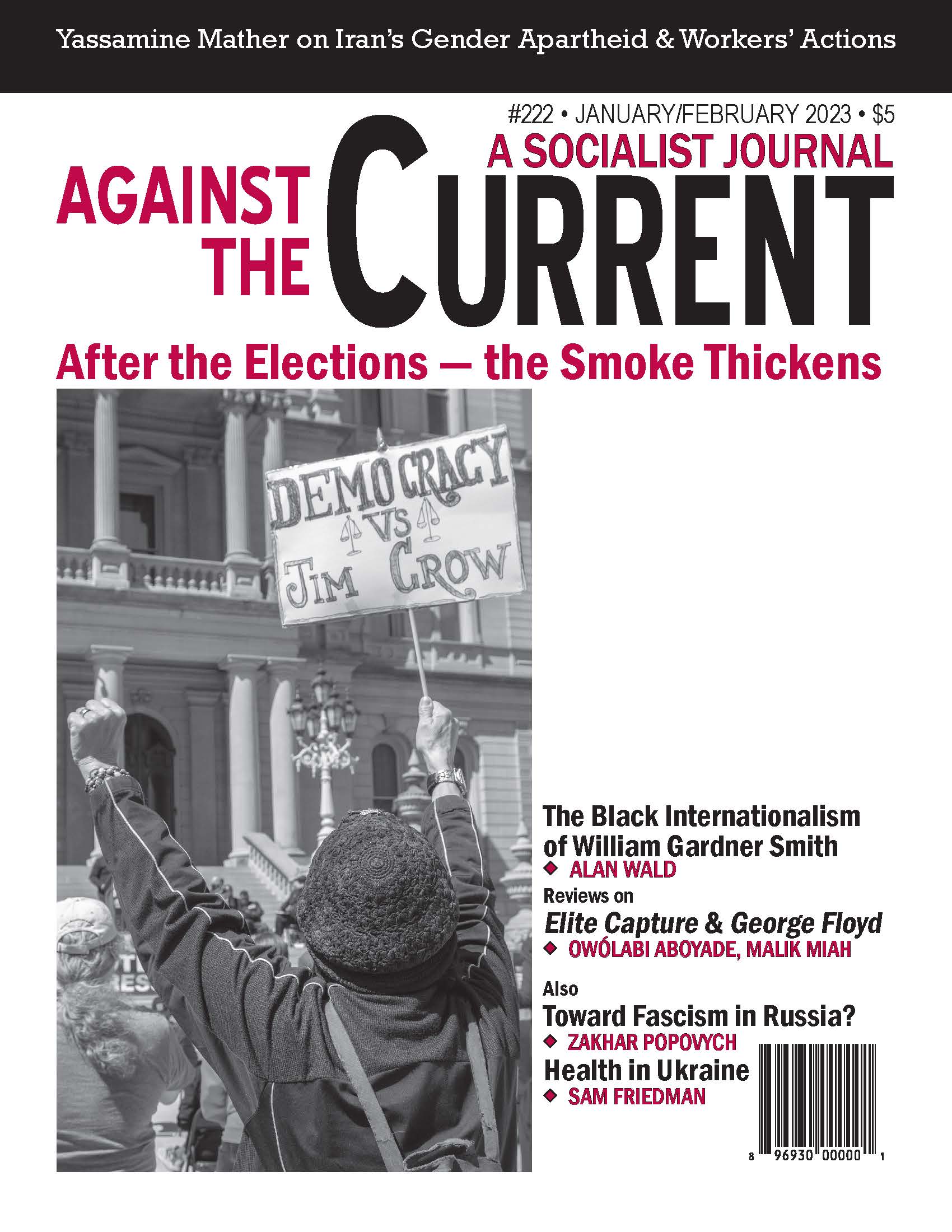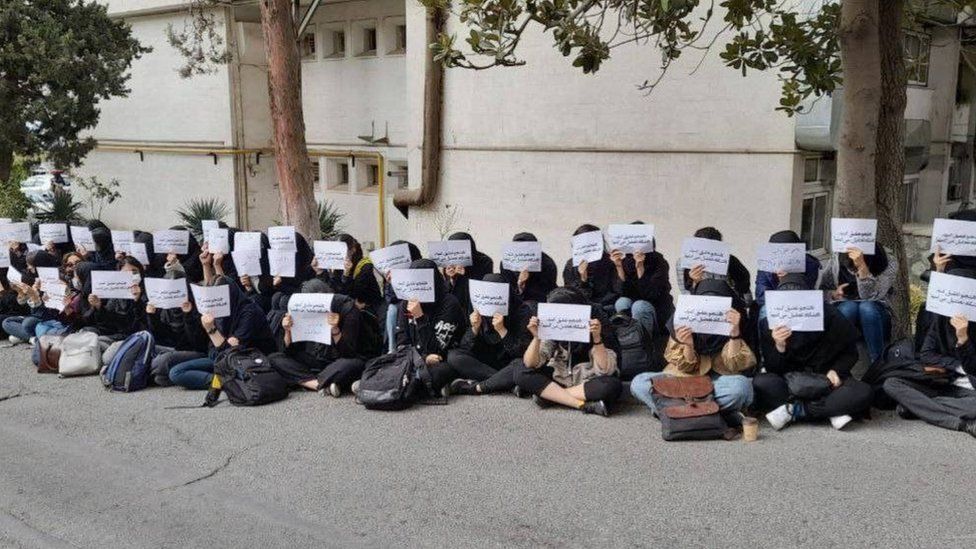 THE DAYS OF protests were announced by Iranian university students earlier this week to mark Student Day. Videos from many Iranian cities confirm that shops were closed and many workers went on strike for at least a day in most of the country's larger production plants. Protesters used nightfall to demonstrate and shout slogans — although in some cities, including Tehran, the season's first cold weather reduced numbers.
On December 3, attorney general Mohammad Jafar Montazeri was asked, "Why was the Gasht-e Ershad shut down?" The Gasht-e Ershad (literally "Guidance Patrol") is the so-called "morality police." Montazeri dodged the question by stating that it had "nothing to do with the judiciary," and was "established elsewhere in the past" But, of course, "the judiciary will continue to monitor everyone's behavior in the community."
The statement came at a time when there is talk of "decriminalizing" the "poor hijab" and replacing this with a penalty system, based on CCTV and face recognition systems that will issue immediate fines.
All this was followed by conflicting reports about whether there were actual plans for dismantling the Guidance Patrol. But if anyone thought this was a sign of the regime retreating in the face of mass protests, it is now clear that this was not the case. The head of Iran's judiciary, Gholam Hossein Mohseni-Eje'i, announced that an unspecified number of protesters had been given death sentences. They were accused of "corruption on earth" and "waging war against god."
Given the seriousness of the crises and mass dissatisfaction, the authorities have been calling the protesters "thugs," who are agents of foreign powers, acting in "mobs." On the other hand, leaked information makes it clear that there is considerable debate on how to respond.
Following a cyberattack on Fars News, the propaganda arm of Iran's Revolutionary Guards (IRGC), a group called Black Reward managed to copy data and subsequently released it. Iran is accusing Israel's Mossad of responsibility. Among the videos shown by the group there is footage of the terrible conditions in the country's prisons.
Black Reward has also published a series of secret official documents. Some of these show the inefficiency, corruption and power struggles at the highest levels. Clearly in these circles everyone admires the "emperor" (ie, the supreme leader), but no-one admits that the crises unfolding before their very eyes could end up challenging the ayatollah's rule.
According to these leaked documents, a special bulletin prepared by media experts for IRGC commander-in-chief Hossein Salami notes that the Basij paramilitary organization is too weak to stop the protests. Indeed, at least 115 military personnel have been arrested on charges of participating in the ongoing protest movement.
The leaked documents cited "experts" as saying that there is "a considerable amount of doubt and uncertainty among the revolutionary forces" (meaning the regime's own forces, of course). Additionally, Fars officials noted that the protest movement "considers the greatest achievement of the recent riots to be the loss of fear. Protesters are no longer scared of the military and police forces." (See full article on ATC website.)
January-February 2023, ATC 222