Against the Current, No. 217, March/April 2022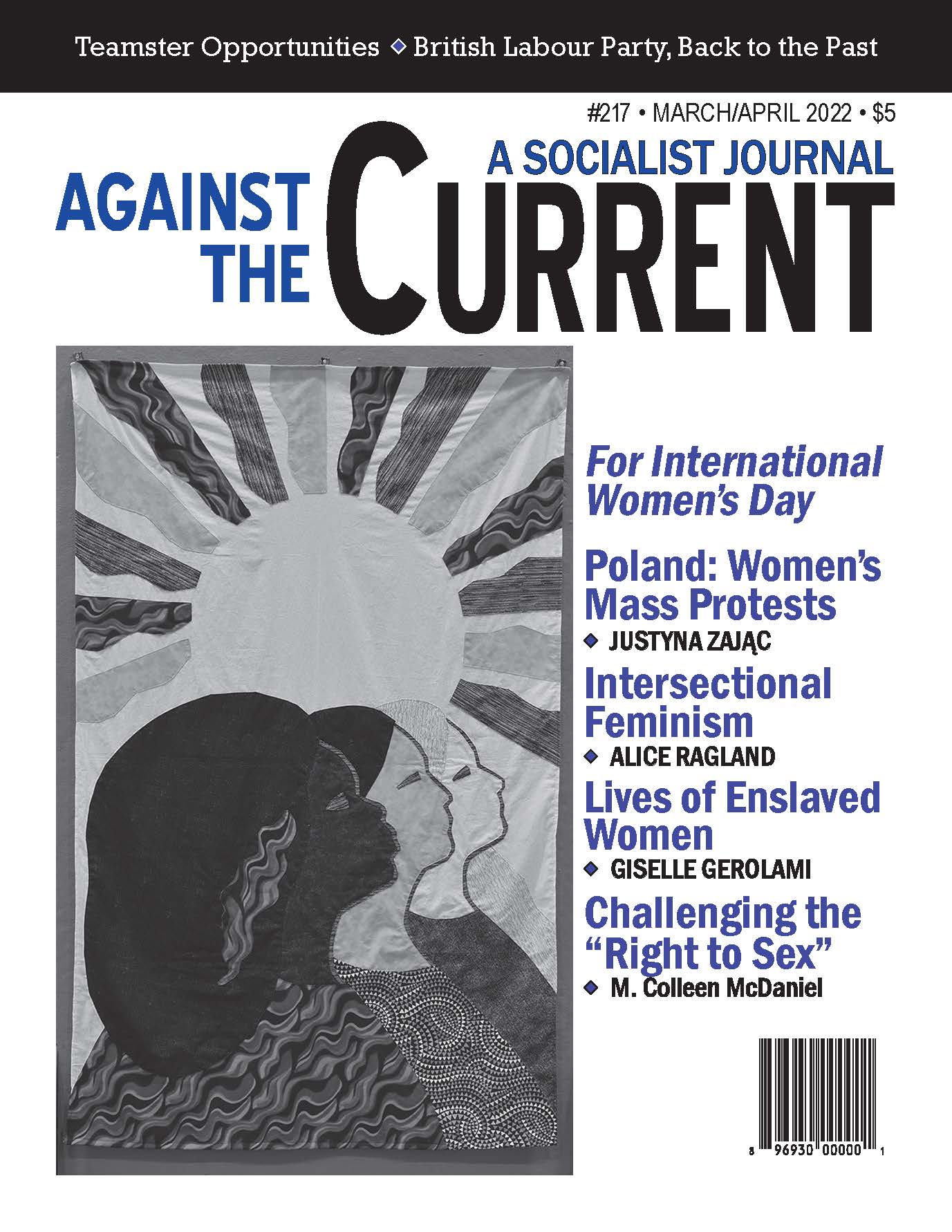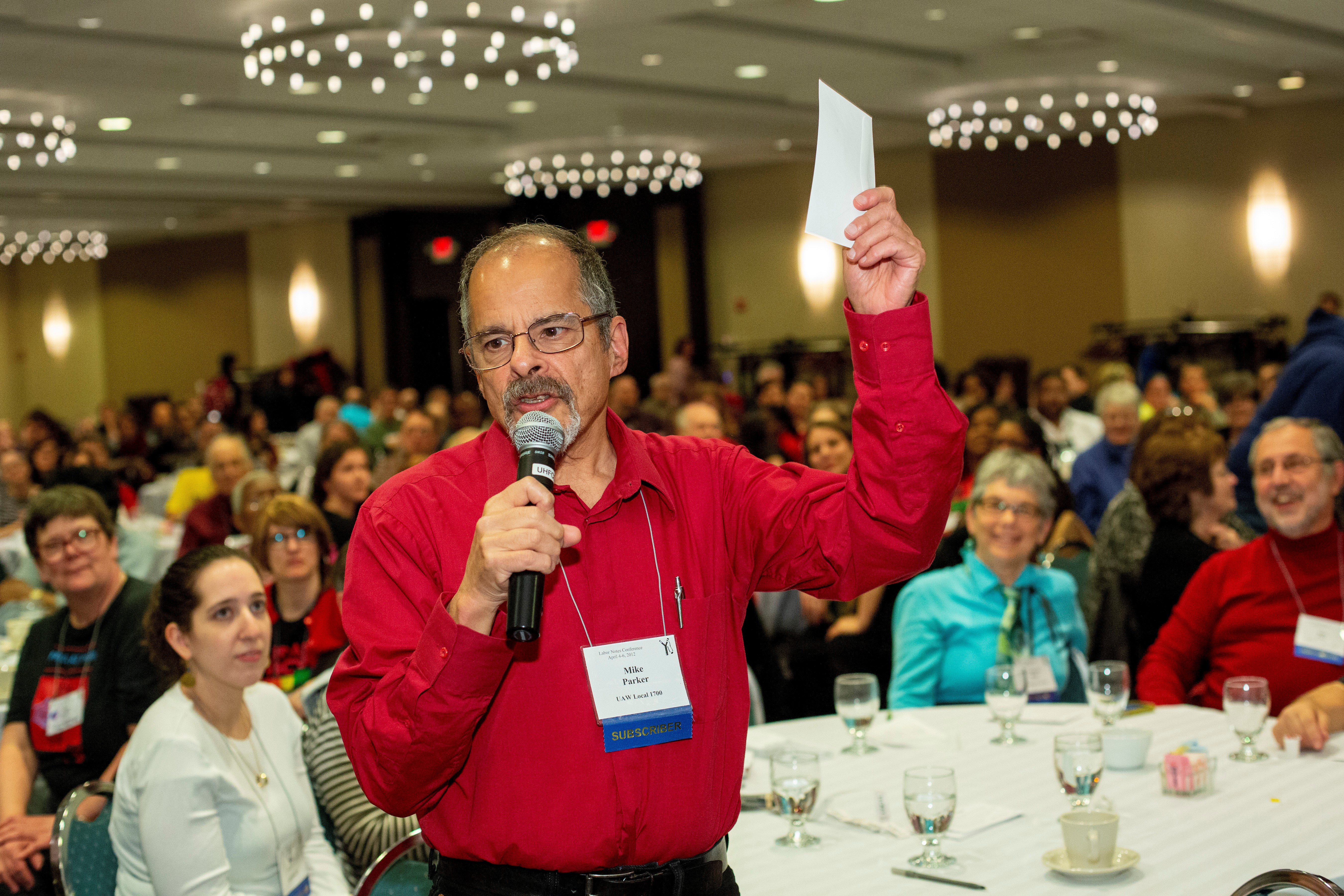 AFTER MORE THAN 60 years of labor and revolutionary socialist activism, Mike Parker died after battling pancreatic cancer. Probably best known for his critique of the corporate restructuring of work with the introduction of "team concept," just-in-time production and lean production methods, he made a number of contributions beyond these labor-management cooperation schemes.
If there was one thread that consistently ran through the decades of Mike's life, it was his belief that working people can transform our lives as we work together to eliminate exploitation and injustice. This belief was wedded to the recurring theme that workers must democratically control their own organizations.
Mike was one of four sons whose parents were members of the Socialist Party in Cleveland. When he left home for the University of Chicago, he joined the small Young People's Socialist League as well as the Student Peace Union, the largest U.S. student organization at that time. As a leader of the SPU, he highlighted the need for democratic decision making, researched the U.S. arms industry and opposed nuclear weapons.
Mike's activism came from his analysis of capitalism and how understanding its dynamics was necessary for a successful social transformation. He encouraged organization, which meant a newsletter, an office, a solid financial base and campaigns that could reach out to a larger milieu. As the civil rights movement developed, Mike as well as fellow SPUer Bernie Sanders were arrested in a Congress of Racial Equality (CORE) demonstration in Chicago. (In 1964 his brother Jerry participated in Mississippi Freedom Summer.)
A Socialist Vision Drove His Activism
As an activist, Mike was interested in educating and building a broader and deeper social movement; as a socialist, he was interested in mentoring and recruiting people to an alternative vision of a cooperative society.
Given the political climate over those years and the various debates that took place within a socialist framework, his organizational affiliations evolved from YPSL to the Independent Socialist Clubs and then to the International Socialists when the IS was founded in 1969. Mike was a leading member throughout the history of the IS, including a mentor role for its youth group, the Red Tide, in the 1970s.
By the mid-1980s as the radicalization of the '60s and '70s receded, several small socialist organizations and a collective came together in 1986. The new organization, Solidarity, saw itself as a possible bridge to a regroupment of the revolutionary left further down the road. More recently when the reinvigorated Democratic Socialists of America (DSA) came together out of Bernie Sanders' campaigns, many Solidarity members, including Mike, became dual members.
From Student Activism to Industry
When Mike enrolled as a graduate student in political science at the University of California, Berkeley he joined Campus CORE. Their contribution to the Bay Area desegregation struggle was recruiting the bulk of those who joined the pickets, sit-ins, "shop-ins" at Lucky supermarkets and "bank-ins" at the Bank of America.
The university administration introduced rules against tabling on campus. Although the rules applied to all campus groups, they were aimed squarely at dampening the civil rights wildfire. To enforce the rules, the A\administration called in the police.
The result was the Free Speech Movement and the first successful student strike since the 1930s. Mike served on the FSM executive committee, participated in mass demonstrations including the 1967 Stop the Draft Week in Oakland and the United Farm Workers boycotts. As a member of the newly formed Peace and Freedom Party, he spearheaded its work to build an alliance with the Black Panther Party.
By the early 1970s, the International Socialists sought to take jobs in key industries. Mike, with his partner Margaret Jordan, moved to Detroit. Over the next 30 years, he worked as an electrician in a number of auto plants. When the economic recession hit at the end of the 1970s, many IS members, including his brother Bill, were laid off not just for months but for years. This new reality, combined with Reagan's dismissal of air traffic controllers who dared to stay out on strike in 1981, shook workers' confidence.
As the IS analyzed this dramatically new period, Mike and others decided one concrete step they might take was to build a monthly magazine that reported labor actions across industries. This could be a network for militant workers of various political or non-political backgrounds.
Labor Notes' original masthead called for "putting the movement back in the labor movement." Launched in 1979, the project has expanded to publish books and to hold workshops and conferences along with its magazine and website.
Mike was a supporter and contributor from the very beginning, serving on Labor Notes' board until his death in January. It will be strange not to have him — and Margaret (who died of cancer two years earlier) — present at its upcoming conference.
When Mike got laid off, he worked for a contractor installing robots and developed his thinking about how unions needed to prepare for the new technology being introduced into the workplace. Testing his experience in discussions with other workers, he concluded that management's "Quality of Work Life" (QWL) training was an attempt to get workers to work more intensely by tying the success of the company to their future. This maneuver aimed to cut workers' ties to fellow workers and to their union.
Mike also devoured corporate literature and by 1985 produced the Labor Notes book Inside the Circle: A Union Guide to Quality of Work Life. He worked with LN staffer Jane Slaughter to develop schools for unionists to explain and oppose the corporate "Team Concept" agenda.
He and Slaughter went on to co-write Choosing Sides: Union with LN staffer Martha Gruelle. And when working at Chrysler's Sterling Heights Assembly Plant where his younger brother Bill was president, he put out a shop-floor newsletter, Meatballs ("you get no bread with one meatball" as the Depression-era song goes). (Another brother, Bob, was an officer of his Steelworkers local.)
Mike Parker could be summarized as a "jack of all trades," combining electrical skills with speaking, writing, organizing and mentoring. This included his setting up the Solidarity and Labor Notes computer networks and then turning them over to other techies. He spent a lifetime strategizing possible steps that socialists and activists could take, whether it was within the union movement or in independent political formations like the Richmond Progressive Alliance. He built a full life with his partner and was there for her when she was sick. They parented Johanna Parker, whose contribution to Labor Notes conferences is as an interpreter.
Mike was relentless about maintaining his health, walking on his treadmill 365 days a year. A year ago, when doctors informed him that he had a maximum of one year left, he never stopped focusing on political work. He managed to work up until a day before he entered hospice and died.
Although writing did not come easy for him, Mike managed to get his analysis down in articles and books. He was able to do all this with generosity and humor.
He encouraged socialists to join the labor movement by finding jobs they could enjoy doing over a lifetime, as he had done.
When talking to a neighbor about George Floyd's tragic death, Mike said he wouldn't mind dying if it could have such an impact on others. His life and work has altered lives. He has been a mentor and inspiration to a new generation of young DSA members who have adopted his analysis of democracy and the need for a fighting labor movement as a school for socialism.
Remembrances of Mike include Dan La Botz in New Politics, Gay Semel in Jacobin, Alexandra Bradbury in Labor Notes, and an entire edition of the Richmond Progressive Alliance's The Activist.
Here is a memorial of Mike Parker in Persian.
March-April 2022, 217