Against the Current, No. 217, March/April 2022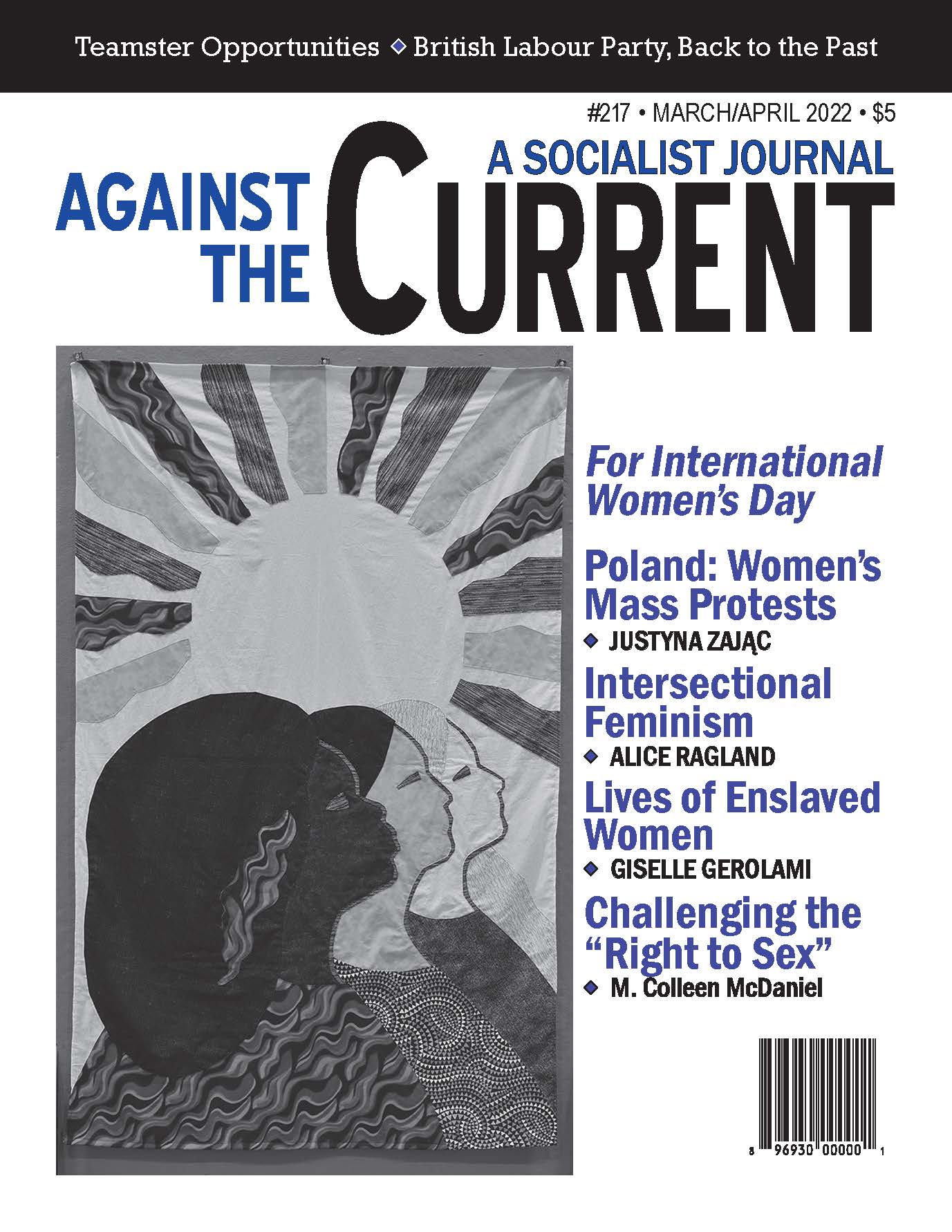 AMONG THE HALF million prisoners in the U.S. carceral state suffering from COVID-19 is Leonard Peltier, "the longest-held Indigenous political prisoner in the United States," write Janene Yazzie and Nick Estes (The Guardian, February 2, 2022).
Pelter was convicted in the 1975 killing of two FBI agents on the Pine Ridge, South Dakota Indian Reservation. He's been imprisoned since 1977 and now confined in a Covid isolation unit. Two co-defendants were acquitted on grounds of self-defense; the government long ago conceded it dies not know who shot the agents; and a leading prosecutor in the case, James Reynolds, "wrote to Biden last year asking the president to commute Peltier's sentence…According to Reynolds, the government had lied, deceived, used racism and faked evidence to sentence Peltier for two consecutive life terms in prison."
Internationally people and organizations have been working to get Peltier released. He is considered by the American Indian Movement, Amnesty International and the Southern Christian Leadership Conference to be a political prisoner.
Peltier, now 77, suffers from diabetes, hypertension, heart condition and abdominal aneurism in addition to COVID — for which he's been denied a booster shot, according to Yazzie and Estes.
To add your voice to the demand to stop this outrage and free Leonard Peltier, visit the defense committee website for updates and a change.org petition for his release. His family wants him home!
(See Efrén Paredes, Jr.'s report on COVID in Michigan prisons.
March-April 2022, ATC 217