Against the Current, No. 198, January/February 2019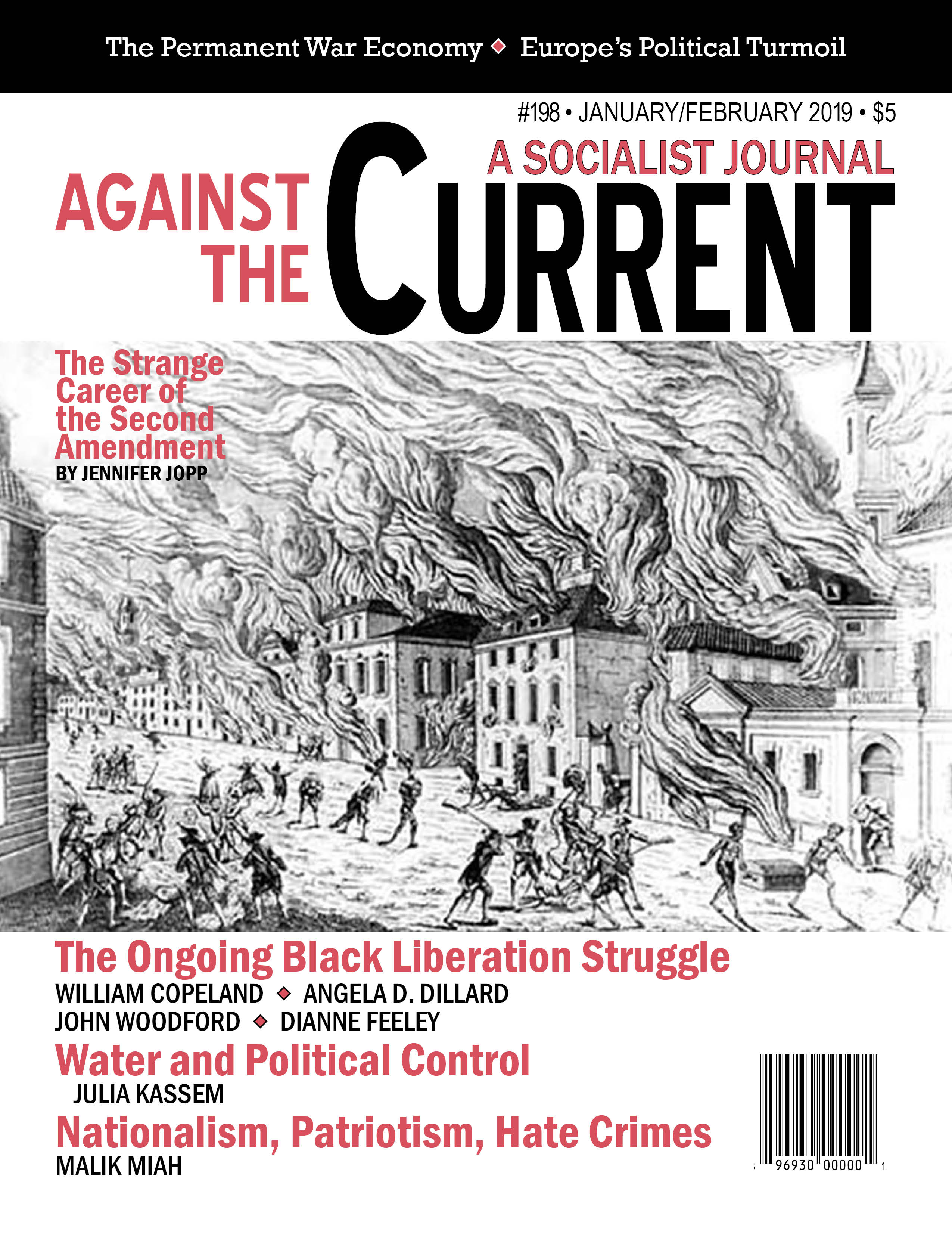 NANCY GRUBER DIED July 16, 2018 at the age of 88 in her New York apartment, surrounded by her loving family, from the complications of PSP, a neuro-degenerative disease.
She held degrees in both theater and library science and was literate in various languages. She did research in, and translated from, French, Spanish, Portuguese, Italian and Russian into English. She donated her time and financial resources to a number of socialist and other radical organizations throughout her life and was a founding member of Solidarity.
Like other radical librarians, Nancy advocated free public access to information and against censorship in all forms. She also supported the independent press and news sources. Active in the social justice caucus of the American Library Association, she also supported the Feminist Press, which republished out-of-print works by women writers.
While volunteering at the Oakland, California research organization the DataCenter, she became an expert on the labor and black liberation movement in South Africa. In the mid-1980s she went to Paris to help the editorial team of International Viewpoint, the Fourth International's English-language publication (now a web-based magazine). She also assisted the editors of Against the Current in establishing copyediting guidelines, flying into Detroit for several long weekends.
Nancy entered Stanford University at 16, majoring in drama. As a graduate student she directed the first U.S. production of Brecht's Good Woman of Szechuan.
Her marriage to scenic designer James Riley ended in divorce; later she married Samuel Gruber, a leading radical lawyer with whom she was able to share politics, tennis, music and family life. Sam's death from lung cancer, along with the early death of her brother Robert H. Langston, a Marxist philosopher and writer who she claimed was one of the biggest influences on her life, was devastating. She was to marry a third time, to Morton Sobell, with whom she shared a concern for political prisoners and supported abolishing the U.S. system of mass incarceration.
Though living most of her adult life in cities, she loved getting out into the countryside, including a multi-day, llama assisted hiking/camping trip in the Trinity Alps of Northern California. She was also a world traveler. This included a voyage on a copra freighter from Tahiti to the Marquesas where her daughter Kate, a linguistic anthropologist, did her field work.
After attending the April 2004 march in Washington D.C. for women's reproductive rights, she remarked that the major media barely mentioned the action even though there were over 100,000 people. Due to her failing health, the People's Climate March in September 2014 was the last time she marched. But four years later she attended the March for Our Lives — in a wheelchair.
Her love of languages, knowledge, music (she played both the violin and viola), theater plus her family and friends informed the activities of her life. She had a gift for making friends and had many on both coasts. Although she felt she had been born "too early" in the century, she enjoyed a full, complex personal, social, political and cultural life. To keep sharp she would whip through crossword puzzles and scrabble games and was a lifetime reader and learner.
She wanted to be of assistance by using her formidable talents and intelligence in aiding the movements and institutions dedicated to building a more just and sustainable world. Nancy Gruber presente!
January-February 2019, ATC 198