Against the Current, No. 190, September/October 2017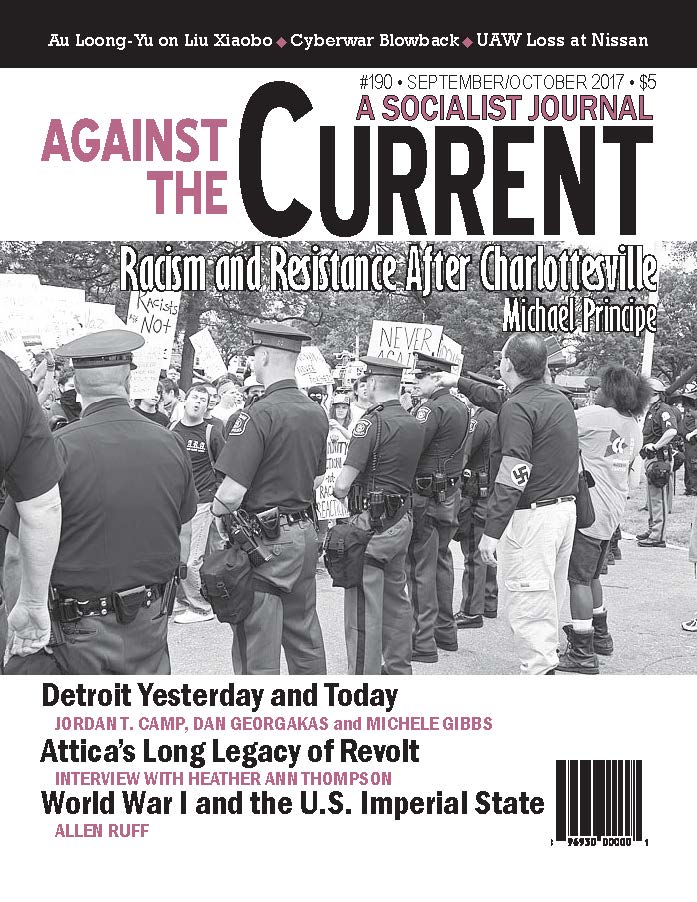 IN 2014 A rumor circulated in UAW plants even beyond the Detroit area that UAW Vice President General Holiefield had been "on the take." He suddenly resigned, his administrative assistant was let go and within months Holiefield died from cancer. Then silence.
Late this July, shortly before the vote at Nissan, the FBI issued criminal indictments charging Holiefield's widow, Monica Morgan, and former Fiat Chrysler (FCA) executive Al Iacobelli of pilfering more than $2 million dollars' worth of funds earmarked to train Chrysler workers. Jerome Durden, a financial analyst at FCA who allegedly worked to conceal the fraud, was also indicted.
What impact did this scandal have on tipping the vote at Nissan? Nissan immediately broadcast the news. In his post-election analysis, President Williams surmises it made quite a difference.
UAW officials began looking into various payouts as early as 2013 but kept the investigation under wraps. President Williams stated that "the UAW has zero tolerance for corruption or wrongdoing" and is cooperating with the Department of Justice. Yet the failure to inform UAW workers — especially at Chrysler — until the indictments became public is deeply disturbing. Accountability and transparency are nowhere in sight.
Williams' statement reaffirmed that the UAW "delivers" for its members. He cites employer-paid health care, cost-of-living adjustments and profit sharing as innovative programs the UAW first negotiated. However, health care has become two tiered, COLA has disappeared and profit sharing can't possibly make up for wage increases and COLA. Most autoworkers realize that the bigger the signing bonus and profit sharing checks, the more the corporation has taken from our wallets in lost wages.
Iacobelli, who served as Chrysler's vice president in charge of employee relations, suddenly resigned in June 2015, just before contract negotiations were to start. Writing about Iacobelli's resignation, Automotive News reporter David Barkholz recalled an earlier interview in which the executive "had taken me through all the facts and figures on why a still-mending FCA couldn't afford to give its UAW-represented workers a raise in the upcoming negotiations.
"He looked up from his papers and straight into my eyes. 'I don't care what Ford and GM do. We aren't raising our labor costs this time around….'"
Later in the article, Barkholz lays out the strategy Iacobelli devised:
"But Iacobelli and his colleagues saw an opportunity. Unlike GM and Ford, FCA aggressively used $100,000 buyouts to get thousands of highly-paid veteran UAW workers to retire.
"As the industry recovered, FCA went on a hiring spree, adding about 14,000 workers at starting wages of $16 an hour instead of the $28 an hour veteran workers earned.
"Those workers have been gold for FCA. Today, 45 percent of FCA's workforce is comprised of Tier 2 workers earning the lower wage and benefit package. Ford's UAW workforce is about 28 percent Tier 2 and GM's is about 20 percent." (See http://www.autonews.com/article/20150609/BLOG06/150609845/a-prescient-meeting-with-al-iacobelli) This was, of course, at the very same time Iacobelli was stealing the joint funds.
In January 2016 Iacobelli was hired by General Motors as its executive director of labor relations. More indictments of both FCA and UAW officials may be in the pipeline.
September-October 2017, ATC 190