Against the Current, No. 186, January/February 2017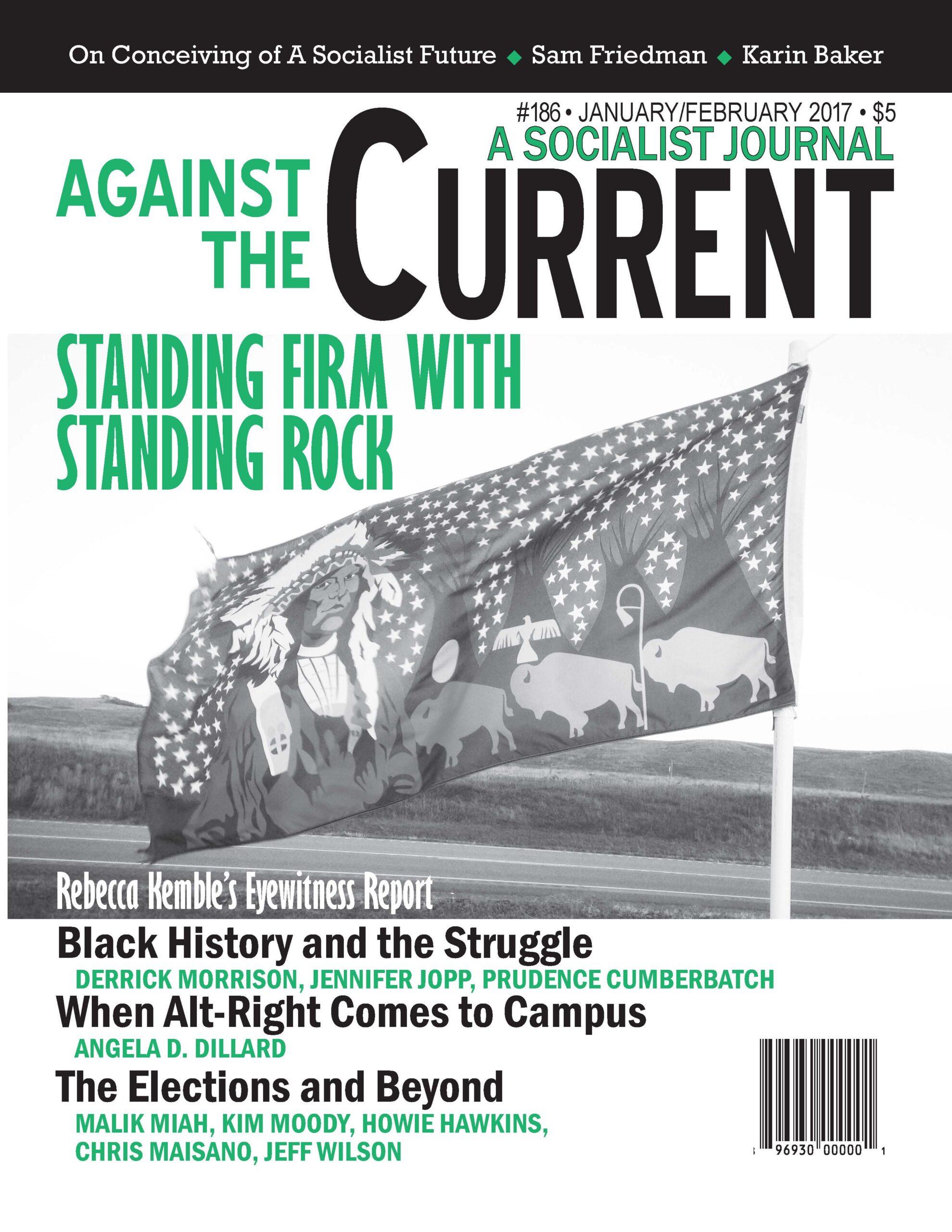 THE STEIN-BARAKA TICKET tripled the Green Party presidential vote from 2012 to nearly 1.4 million, or 1.0%. That is up from 469,627 votes (0.4%) in 2012 but still well below Ralph Nader's 2.9 million (2.7%) in 2000.
The campaign kept aloft the banners for popular progressive reforms that both corporate parties reject, including a job guarantee, single-payer health care, 100% renewable energy by 2030, free public college and student debt relief, police demilitarization, a scaled-down military and surveillance state, and a pro-democracy and human rights foreign policy. The increased lists of donors and volunteers developed can be put to use right away in issue and electoral campaigns.
On ballot access, the Greens come out of the election with no net gains: 22 state ballot lines. The vote for the presidential ticket or another statewide Green candidate secured ballot lines for the next election cycle in 12 states. But while the Greens secured new ballot lines in Connecticut and Missouri for the next election cycle, they lost ballot lines in Massachusetts and Texas.
January-February 2017, ATC 186