Against the Current, No. 99, July/August 2002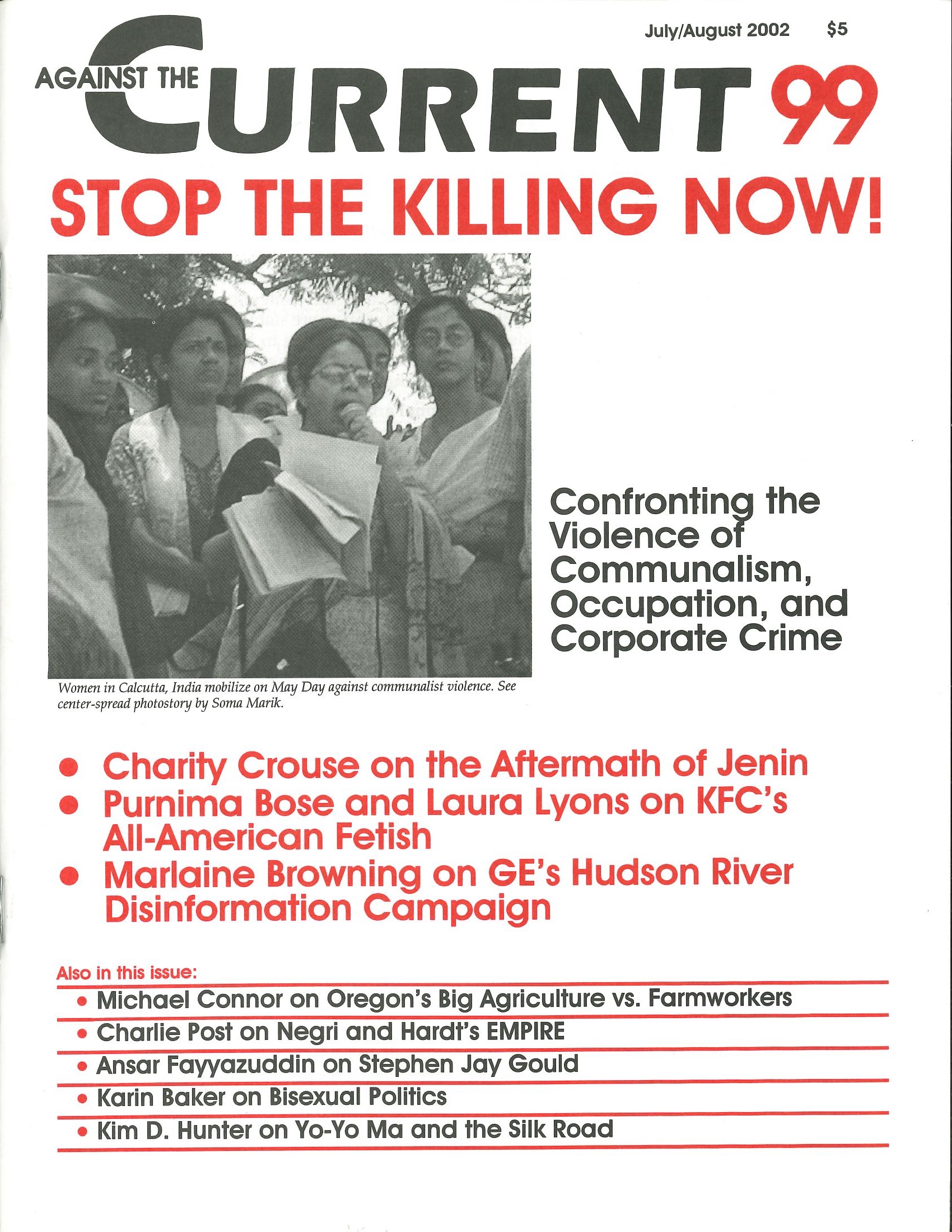 Before Motown
A History of Jazz in Detroit, 1920-1960
by Lars Bjorn with Jim Gallert
Ann Arbor: University of Michigan Press, 2001,
239 pages, $24.95 paperback.
TOMMY FLANAGAN'S FINAL Detroit performance, fittingly, was at the city's annual International Jazz Festival, Labor Day weekend 2001.
It was a memorable and heroic effort: Flanagan played an hour of transcendent solo piano, fighting through not only obvious fatigue but repeated electric shocks from a malfunctioning heart pacemaker. Many of us may have been in some degree of denial, but must have realized we were seeing this beloved master for the final time.
In Before Motown, Lars Bjorn and Jim Gallert chronicle the musical and social culture that nurtured Flanagan and hundreds of other better-or-lesser-known giants. The city's explosive growth — in the 1920s Detroit's area expanded fivefold to its present boundaries — brought with it both opportunities and sharp racial and ethnic conflicts.
Incredibly, not until 1950 did an openly interracial night club, Club Juana, operate on the main thoroughfare Woodward Avenue (Before Motown, 71). Yet the Detroit African-American community, hemmed into enclaves on the East and West sides, was bursting with creative as well as social-political and entrepreneurial energy.
This book's "guiding idea is that the music played was a result of the cultural identities of the musicians and the opportunities they had to express these within a rapidly changing urban society," writes author and sociology professor Bjorn (xiii-xiv). Gallert's contributions include a quarter century of archival research and interviews.
Detroit's importance as a civil rights, labor and radical town — and as the home of Motown<197>has been the subject of numerous historical works. This book documents an equally vital, if less documented, dimension of the story.
ATC 99, July-August 2002