Against the Current, No. 99, July/August 2002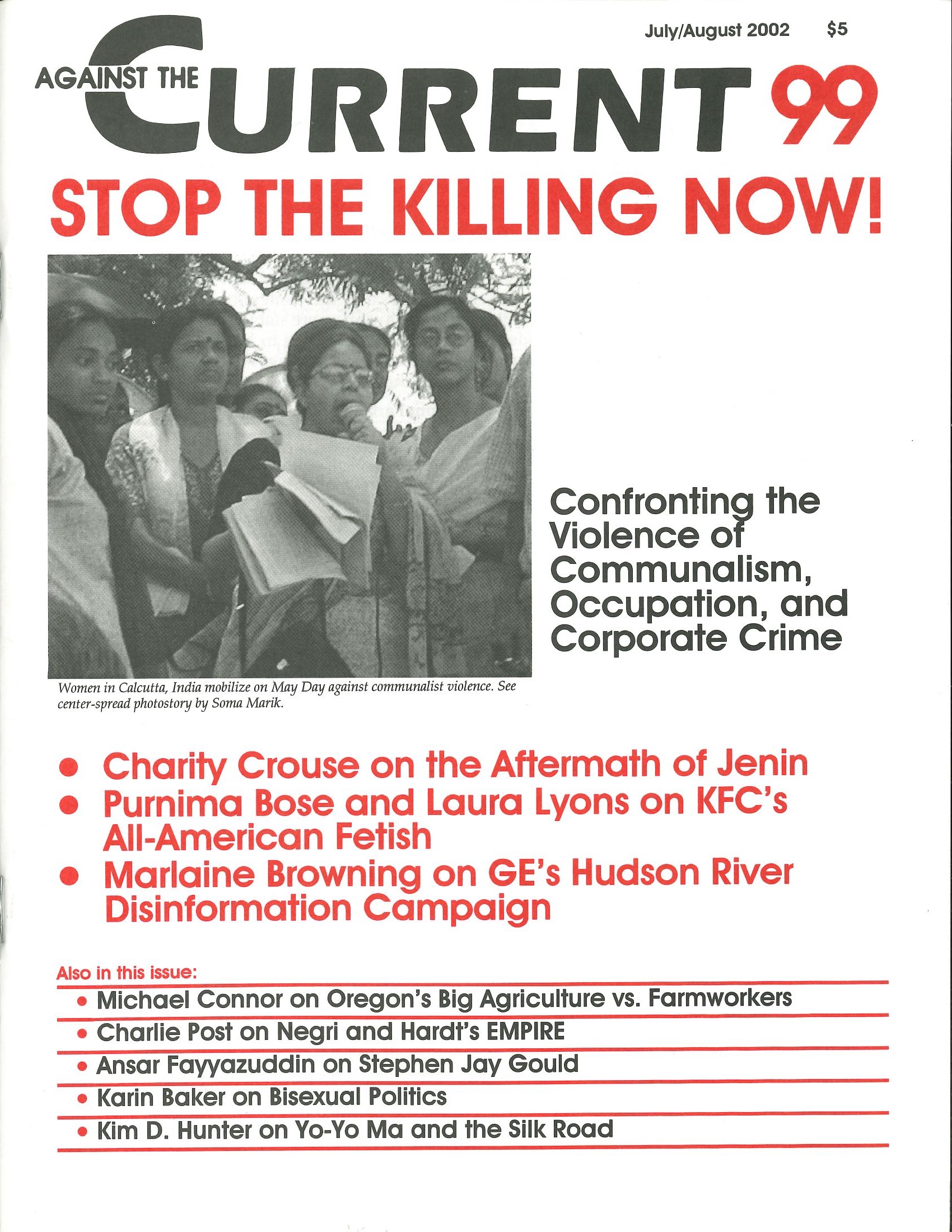 [The following is excerpted from Mexican Labor News and Analysis, June 2002 and Mexican Solidarity Network Mexico News and Analysis, June 3-9 and 10-16, 2002. Websites www.ueinternational.org and www.mexicosolidarity.org respectively.]
MEXICO CITY — IN an ethical lapse with few parallels in criminal justice, investigators leaked crime scene photos from the October 19, 2001 assassination of Digna Ochoa and personal correspondence written by the deceased human rights attorney, in an unprecedented effort to discredit the former nun and convince the Mexico public that Ochoa committed suicide.
The leaks included personal letters from Ochoa to family members and her boyfriend that purportedly lend weight to the suicide theory (published in The New York Times among other places), according to which Ochoa shot herself in the leg with her right hand, then kneeled on the floor and shot herself in the head with her right hand.
Ocha, an attorney for the Miguel Ausgustin Pro Center for Human Rights, had represented by environmental activists and those accused of belonging to guerilla organizations. Two years before her death she escaped an assassination attempt. Shortly afterward the Inter-American Human Rights Court called upon the Mexican government to protect her.
On June 5 La Jornada del Sur published an article by a highly respected journalist, Maribel Gutierrez, naming two hired assassins and the intellectual author of Ochoa's assassination. The article names Nicolas Martinez Sanchez and Gustavo Zarate Martinez as the killers — both of whom have themselves subsequently been murdered — and rancher Rogaciano Alba Alvarez, closely linked to the military, police and narco-trafficking, as the man who hired them.
It is widely believed that the murder of Digna Ochoa was the work of the Mexican Military Intelligence (CISENA) due to her role in bringing a number of cases against the military. According to several prominent legal activists, the human rights situation has deteriorated under the administration of Vicente Fox compared even to the last years of the formerly ruling PRI.
ATC 99, July-August 2002