Against the Current, No. 98, May/June 2002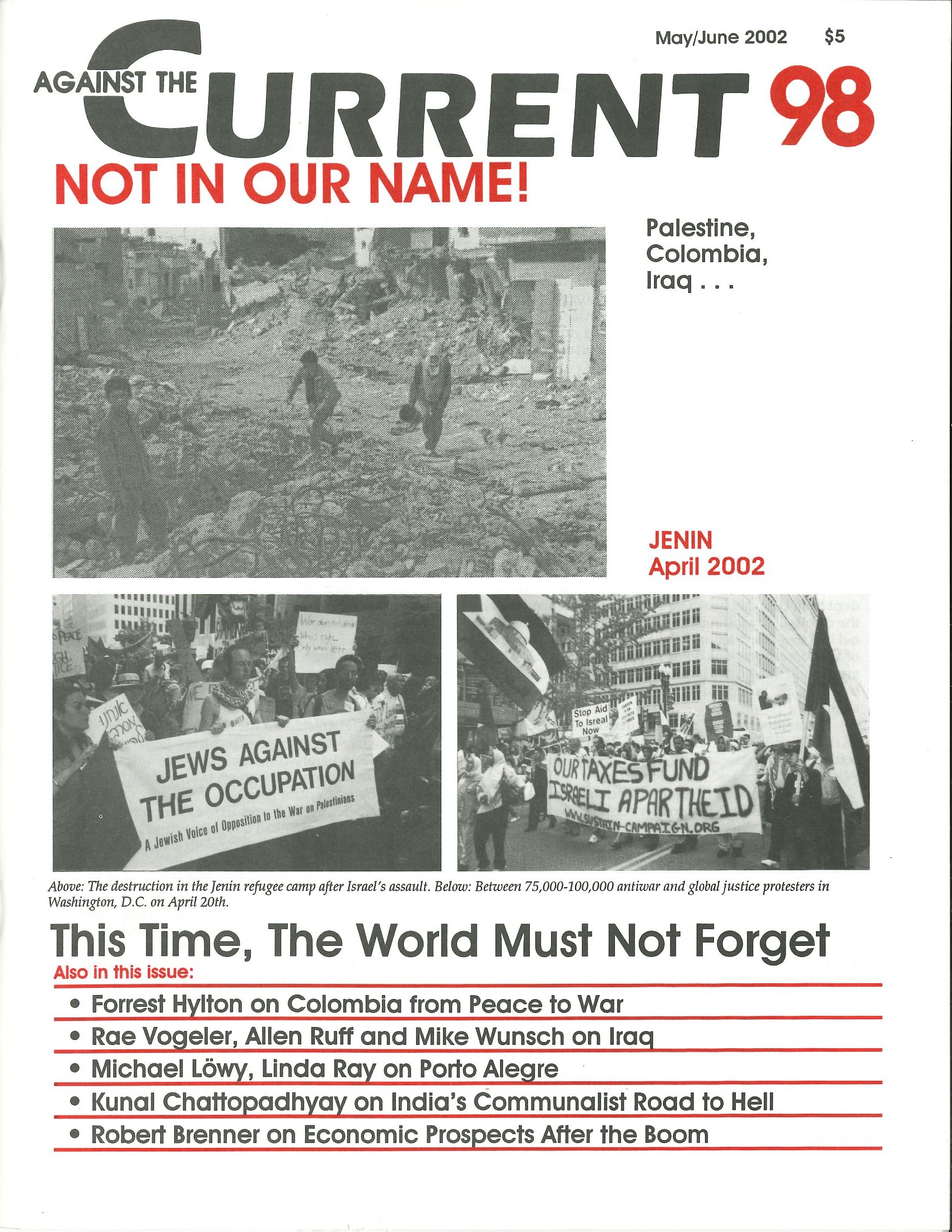 ---
For further information or to send donations, contact the Henderson Workers Solidarity Fund, c/o Billy Robinson, P.O. Box 248, Sebree, KY 42455; email wrobi27316@aol.com or call 270-835-2111.
---
AFTER A FOUR-YEAR lockout, workers represented by the United Auto Workers (UAW) found the rug pulled out from under them. In a letter dated March 28 Regional Director Terry Thurman informed Accuride's attorney and chief labor contract negotiator, Nate Niemuth, that the UAW International and "its Local 2036 hereby disclaim interest in representing hourly employees at the Accuride's Henderson, Kentucky facility." (See "Anatomy of A Struggle," ATC 97, March-April 2002, 3-5 for the background on the struggle.)
Local 2036 President Bill Priest had been given no warning about the UAW International's action, but on April 2nd the UAW officially pulled Local 2036's charter. This conclusion to the strike and lockout ends twenty years of UAW representation at the plant.
While Eva Schmitz, Accuride spokesperson, maintained the company hadn't wanted to break the union, the contract provisions management insisted upon gutted union representation.
Subsequently Audie Hammond, Accuride's plant manager, sent a letter to the locked-out workers explaining that management intends to continue employing workers from Worldwide Labor Support Inc., a Pascagoula, Mississippi temp service.
Management, however, set up a meeting schedule for the end of April in the company's parking lot so that locked-out workers could put their names on a recall list.
Why did the UAW International find it necessary to "disclaim interest" in representing the more four hundred Accuride workers? The local went out on an authorized strike four years ago and then voted to return to work two weeks later—when they saw other UAW locals were not being mobilized to stop scab parts from being used—and found themselves locked out.
With millions in the UAW strike fund, it's not that the locked out workers were an economic burden the International couldn't sustain. After all, some unions have sustained strikes/lockouts far longer. But without mobilizing the union—and especially issuing a warning that UAW would strike any truck plant that attempted to use scab wheels—a decent contract couldn't be won.
Failure to provide the resources necessary to win doomed Local 2036's struggle to an isolated skirmish. And having failed to mobilize in support of the Accuride workers, UAW officials found it increasingly embarrassing to be asked: Why aren't you working to get this settled?
Instead these officials urged the members to "get on with your lives." In 1999 the UAW International gave them an even greater incentive to do that by cutting off their strike benefits. But the Local campaigned to get the benefits reinstated, and after a year or so, the International restored the benefits and tried to negotiate a contract, but still didn't mobilize the membership.
Not being able to pull a rabbit out of the hat, the UAW International decided at least it could make the rabbit disappear. And so the letter of March 28. Now Accuride is "free" to deal with the former employees as "individuals."
But what did the labor officials gain? Do they believe UAW members and labor activists will "forget" about the locked-out workers of Henderson? Don't they realize they just handed anti-union employers with a wonderful example to use whenever the UAW tries to organize in the auto parts industry?
One Local 2036 member, Darrel Lemon, summed up many workers' feelings about today's UAW in a letter to the local Henderson paper, The Gleaner:
It seems to me that this big dog will eat your food for years but if you need any protection he won't even bark. . . . I feel like an abused orphan. After I gave Accuride 27 of my best years they disowned me, and now, after I supported the UAW for 20 years, they abandoned me. The UAW should be awarded for playing the best April Fool's joke in history!"
---
Dianne Feeley is an editor of Against the Current.
---
from ATC 98 (May/June 2002)