Against the Current, No. 97, March/April 2002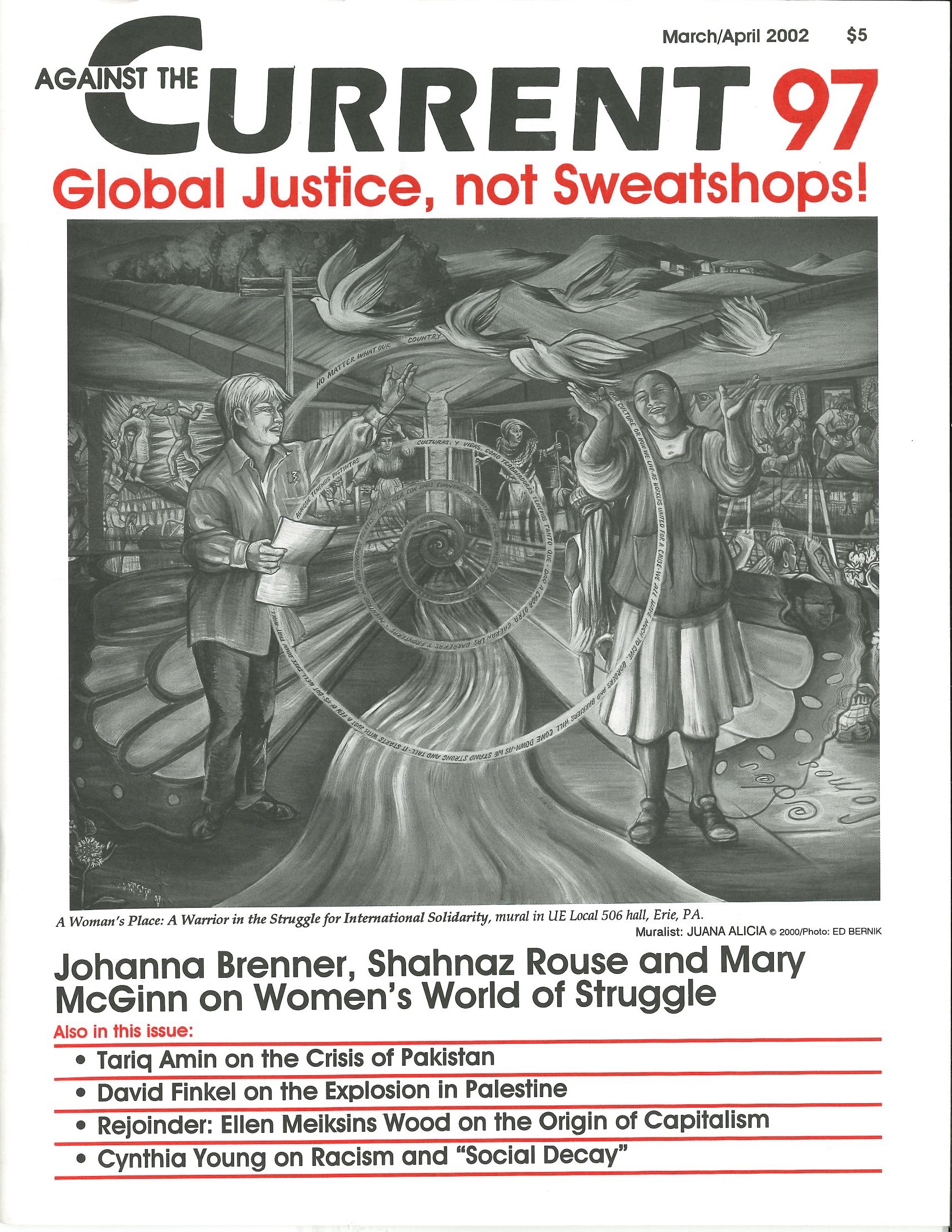 JANUARY 14, 2002 — In a December 18 ruling which made headlines around the country, Federal District Court Judge William Yohn overturned the death sentence of the United Staes' most famous political prisoner, Mumia Abu-Jamal.
At the same time Yohn left standing Mumia's 1982 first degree murder conviction for the killing of Philadelphia police officer Daniel Faulkner — despite the many descrepencies in the original trial and the fact that another man, Arnold Beverly, has now confessed in writing to the crime.
If allowed to stand, Yohn's ruling means that the state of Pennsylvania must either hold a new sentencing hearing within six months, asking another jury to return a verdict of death, or else allow Mumia's sentence to revert to life in prison without parole.
The state, however, may ask a higher court to overturn Yohn's ruling, thereby reinstating the original trial verdict. Philadelphia District Attorney Lynne Abraham held a news conference immediately following Yohn's announcement and stated that an appeal would be filed.
In subsequent weeks, however, some of the more rabid advocates of Mumia's execution, who at first were vociferous in demanding an appeal, seem to have pulled back, suggesting that this might only result in more years of court proceedings and publicity for Mumia. Some have therefore speculated that Abraham will withdraw her objections to Yohn's ruling — though as of this writing the state's appeal is still moving ahead.
Defense attorneys for Mumia are also planning an appeal of their own, against Yohn's upholding of the original trial verdict, and during the time that any appeals are pending Yohn's ruling is suspended. Mumia therefore remains on death row.
"Certificate of Appealability"
One key issue for the defense is the question of racism during the original jury-selection process. It has been well documented over the years that Philadelphia prosecutors consciously attempted to exclude Blacks, and especially young Black women, from juries in capital cases.
During Mumia's trial Judge Albert Sabo allowed the prosecution to challenge Blacks disproportionately. The result was a jury with two Blacks and ten whites, in a city that is overwhelmingly Black.
Judge Yohn refused to rule that this racist jury selection violated Mumia's constitutional rights. But he did grant what is called a "certificate of appealability" with regard to this aspect of his ruling. This is an agreement in advance for a higher federal court to review his findings.
On all the other questions where Yohn ruled adversely the defense can still ask the Federal Court of Appeals and/or the U.S. Supreme Court to review decisions. On matters where there is no "certificate of appealability," however, the defense has a much greater burden to explain why higher courts should intervene.
The Controversy Continues
Maureen Faulkner, widow of the slain police officer, called Yohn a "sick person" for "mak[ing] a decision like this the week before Christmas."
Activists who have been building the movement for Mumia's freedom were also angry, because Yohn upheld the original guilty verdict. International Concerned Family and Friends of Mumia Abu-Jamal stated:
"People know that Mumia is innocent, people know that the prosecutor, the judge, and Mumia's own attorney acted in collusion in order to put Mumia on death row. People know about the false confession that they tried to pin on Mumia, the intimidation of witnesses, the lies of the cops.
"People now have even seen the man who confessed to killing Daniel Faulkner. So how could any sane person sit back and think that this life sentence is acceptable, just, righteous, fair, or any real victory. It is not.
"The only thing that this system can do at this point is set Mumia free, because he is innocent and people should settle for nothing less."
At the same time Yohn's overturning of the death sentence is seen by Mumia's supporters as something we have forced from the establishment as a result of our decades-long struggle for justice. It represents the first break in the political and judicial stonewall that has consistently refused to acknowledge any problem with the original trial.
Yohn was forced to admit that at least one aspect — the sentencing hearing — was irredeemably flawed. It is certainly reasonable to conclude that this was a result of the massive political pressure which has been generated in the US and around the world.
Our movement, thus, remains a force to be reckoned with. And this explains any choice that might be made by elements in the political and legal establishment who are thinking about simply accepting Yohn's ruling, rather than proceeding with further appeals.
These forces are apparently hoping to defuse our struggle by eliminating the issue of the death penalty hanging over Mumia. Pro-Mumia activists, on the other hand, have vowed not to allow our movement to be derailed.
A demonstration and educational event is being planned for Philadelphia on April 6 to show that the fight for justice will not be abandoned until Mumia is released from prison.
from ATC 97 (March/April 2002)