Against the Current, No. 32, May/June 1991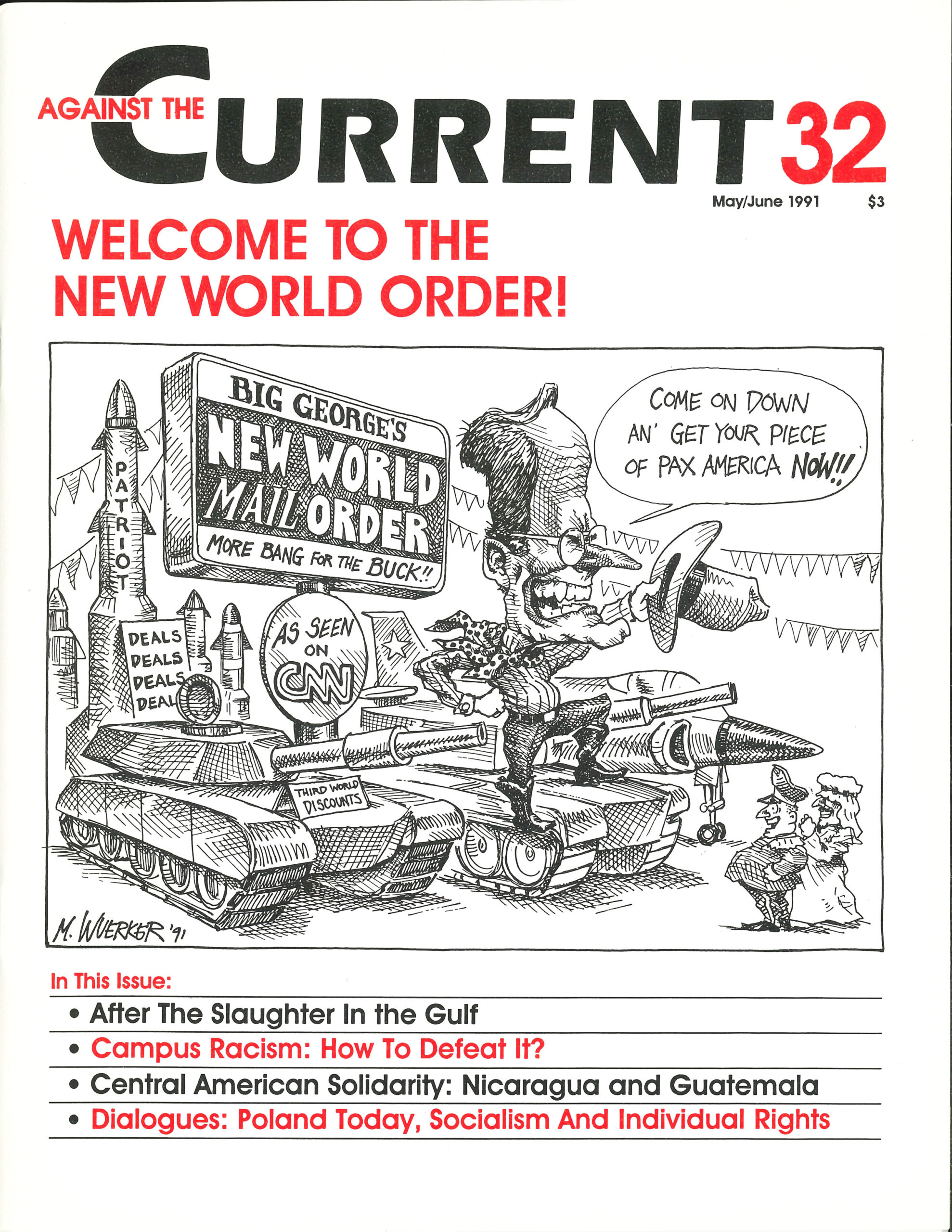 AT THE DECEMBER Workers' Unity Council meeting, fired textile worker Ina Mae Best declared: "When you have a union, you're blessed. Without one you can hang it up."
Of course, hanging it up is not something in which Sister Best or the BWFJ have any interest When, on July 16, 1990, she was fired from Goldtex, Inc., she didn't take it lying down. Instead, she and the BWFJ organized a campaign to get her job back and to help unionize the South at the same time.
Goldtex is a textile plant in Goldsboro, North Carolina, that dye sand sets designs in cloth. Just a few months before Best's firing, workers at Goldtex fought to organize a local of the Amalgamated Clothing and Textile Workers Union (AC1WU). Ina Best was one of the strongest pm-union workers and a leader of the organizing drive. Because of this, she was eventually excluded from the company's "captive audience meetings," held to combat the union drive.
Goldtex spent thousands of dollars on union-busting tactics, and created a climate of racial polarization between African American and white workers. Company tactics worked; ACIWU lost the March 1 vote.
After the drive, management targeted some of the workers it felt were most strongly pro-union for harassment, transfers and firings. It instituted new production quotas and other work rules to provide a basis to eliminate union supporters. Best was one of the workers targeted. And after eighteen years without a written complaint about her work, after ten years without missing a day, after six years without taking a vacation—Ina Mae Best was fired.
Best's experience is common as corporation fight to maintain a low- wage, nonunion South. "There was never any problem until we fought for the union," said Best. "I was fired because of my belief in making things better for all of us at Goldtex. We need to stand together and fight hack for our dignity and rights."
"The struggle of Ina Mae Best is the struggle of all Southern workers to organize and to build trade unions to improve their quality of life," said Binta. "All union activists and the African American community should take up the call to rehire Sister Best as a concrete struggle in the fight to build a militant and strong labor movement in the South and throughout this country."
The BWFJ asks that letters demanding the rehiring of Ina Mae Best without loss of pay, benefits or seniority be sent to: Wilbur Orville Hopper, President, Goldtex, Inc., PC Box 2007, Goldsboro, North Carolina 27533; and Terrell Sovey, Goldtex Chair, Texfi Industries, P0 Box 2508, Rocky Mount, North Carolina 27801. Send copies too. BWFJ, P0 Box 1863, Rocky Mount, North Carolina 27802. For more information, phone the BWFJ at 919/977-8162.
May-June 1991, ATC 32