Against the Current, No. 27, July/August 1990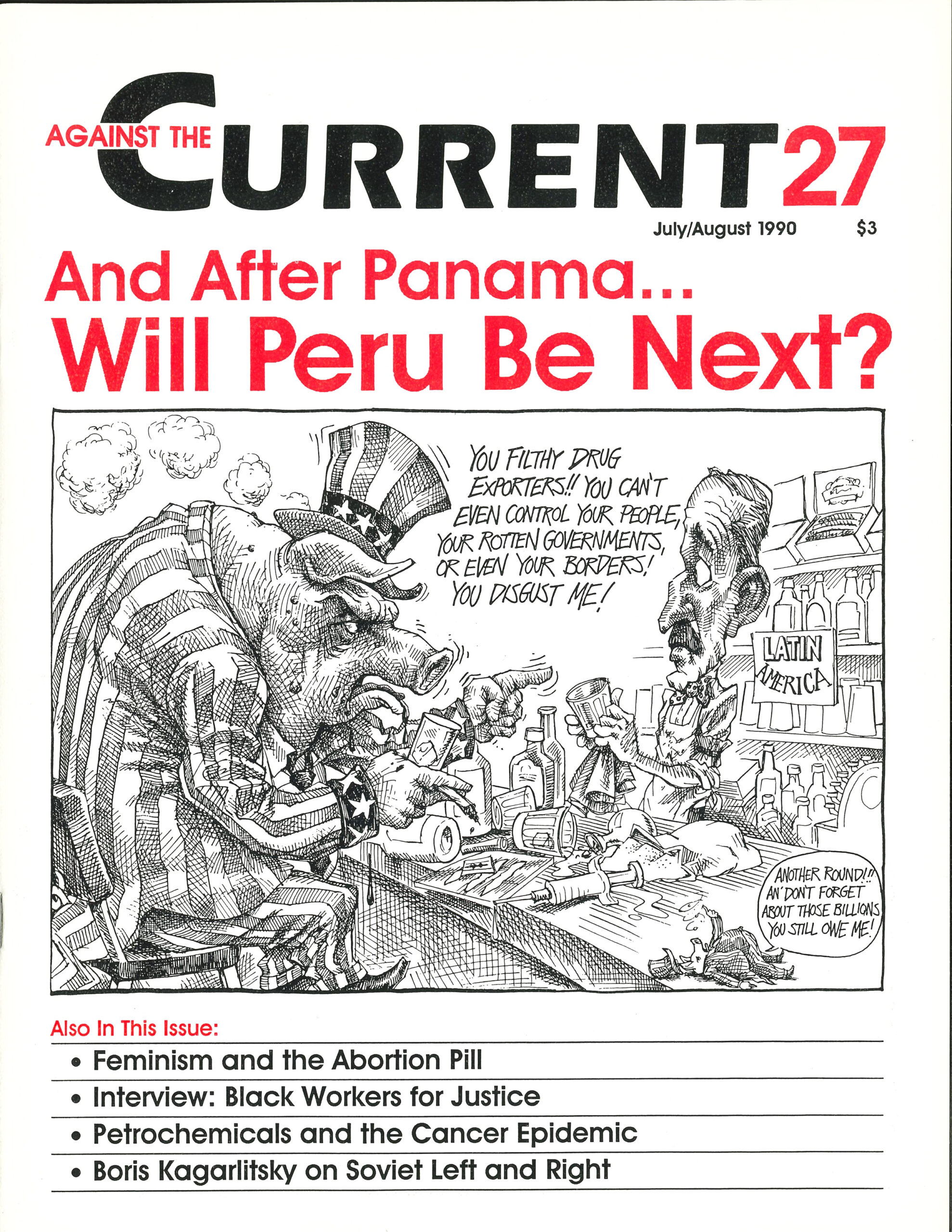 RU 486 IS IN a brighter spotlight these days than ever before in this country. Last spring, the "abortion pill" came one step closer to being available in the United States. In March, California Attorney General and candidate for governor john Van de Kamp proposed testing RU 486 through the California Food and Drug Bureau in a procedure that was established to facilitate research and testing of AIDS drugs.
This procedure allows clinical testing of new drugs produced in California. When approved, as three AIDS drugs have already been, the drugs can be legally distributed only in the state This alternate procedure, considered to be much faster than Food and Drug Administration (FDA) testing, is currently the only chance of bringing RU 486 into the United States for evaluation because FDA has indicated it would not accept an application to test RU 486 even if one were presented at this time.
Then on April 23, the San Francisco Board of Supervisors passed a resolution that urges Governor Deukmejian and the California Legislature to authorize and fund testing of RU 486, and specifically supports testing in San Francisco. Although it is unlikely that any state-mandated testing will take place for several months, a group of Bay Area doctors are initiating a privately funded study of their own that could begin earlier.
July-August 1990, ATC 27