Against the Current, No. 26, May/June 1990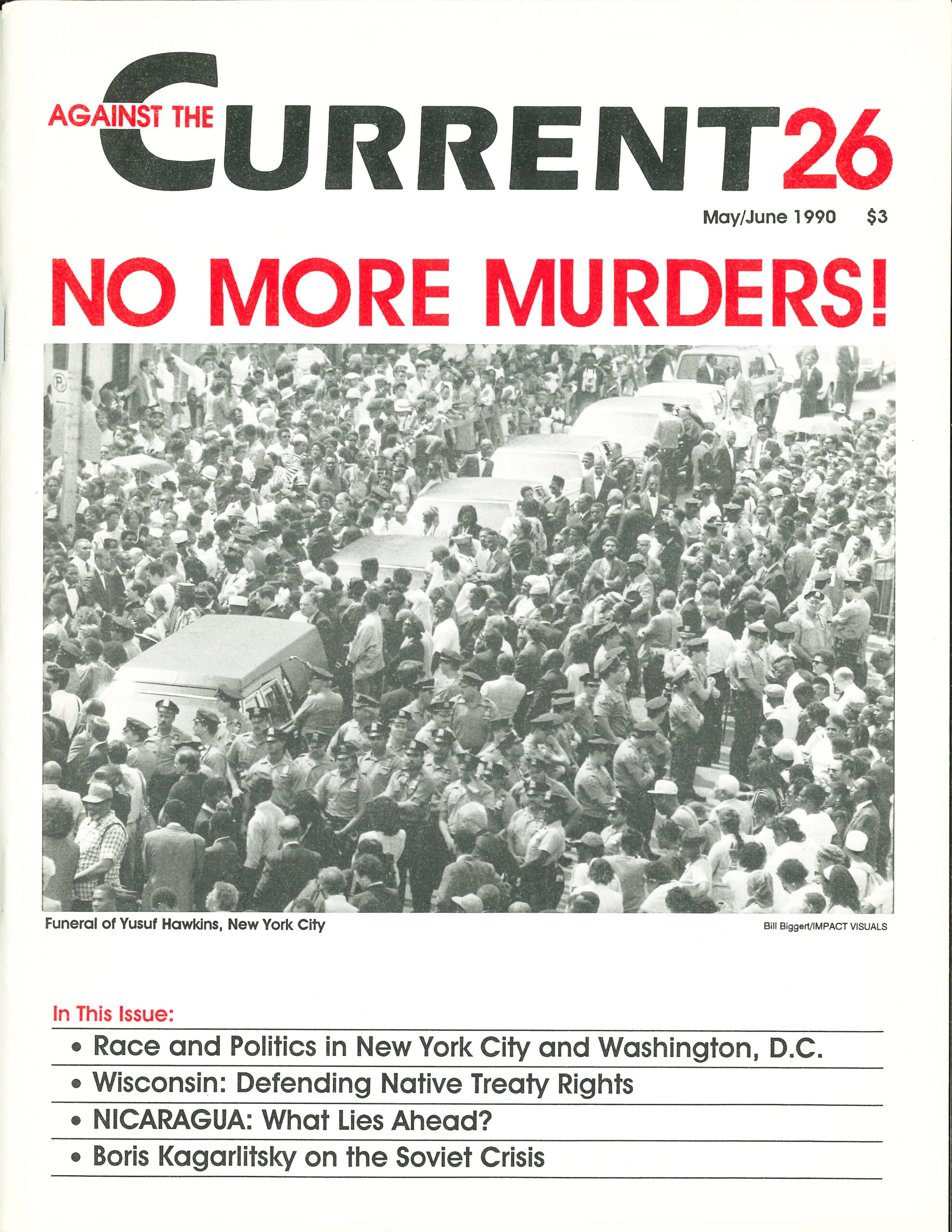 THE NATIONAL EXECUTIVE Committee of the Kilusang Mayo Uno retracts the KMU statement last June 11, 1989 on the Beijing incident.
Seriously concerned over the fast unfolding events last June 34 in Beijing, the shock it created in the world, and the malicious attacks imperialists were hurling at socialist China, we issued a statement in defense of the historic achievements made by the Chinese people.
However, the reference to "the able leadership of the Communist Party of China" in our statement of support to the Chinese people and the implication that we supposedly support the Communist Party, its current leadership and its actions last June 3 and 4 was unintended and uncalled for.
The KMU is a genuine trade union center; its first and foremost concern is the welfare of the people and specifically the workers here and abroad. The unfortunate implication that KMU condones the killing has been distorted by some quarters and has disconcerted its members, friends and supporters.
The KMU national leadership spent a lot of time to discuss the statement and considered the reactions from member unions and all concerned friends here and abroad. We thank all of them for their serious concern on the developments in China and for drawing the attention of the KMU to the implications of its statement.
Therefore, the KMU National Executive Committee headed by its Chairperson, in the name of all its members, issues now the following statement concerning the Beijing incident:
"The KMU is deeply saddened by the social unrest and crisis that has gripped China today. We extend full support to the Chinese people during this period of difficulty and wish them success in rooting out the causes of social unrest and in resolving the crisis.
"The KMU strongly disagrees with the way the mass protests at Tiananmen Square were quelled. We hereby denounce the killing and wounding of workers, students and soldiers.
"We grieve with the families and friends of the victims and mourn the deep wound the incidents have created in the hearts of the Chinese people.
"We are worried and disturbed by the unfolding of events after the June 4 tragedy. We hope that the factors in the sociopolitical structure and economic relations that underlie the social unrest in China will be addressed immediately. We also hope that the Chinese people will be successful in fending off imperialist meddling in China's affairs. The Chinese people, especially the workers, have a big task ahead in defending and pushing forward the gains of socialism and democracy in China, which the KMU wholeheartedly supports." –July 16, 1989
May-June 1990, ATC 26