Against the Current, No. 24, January/February 1990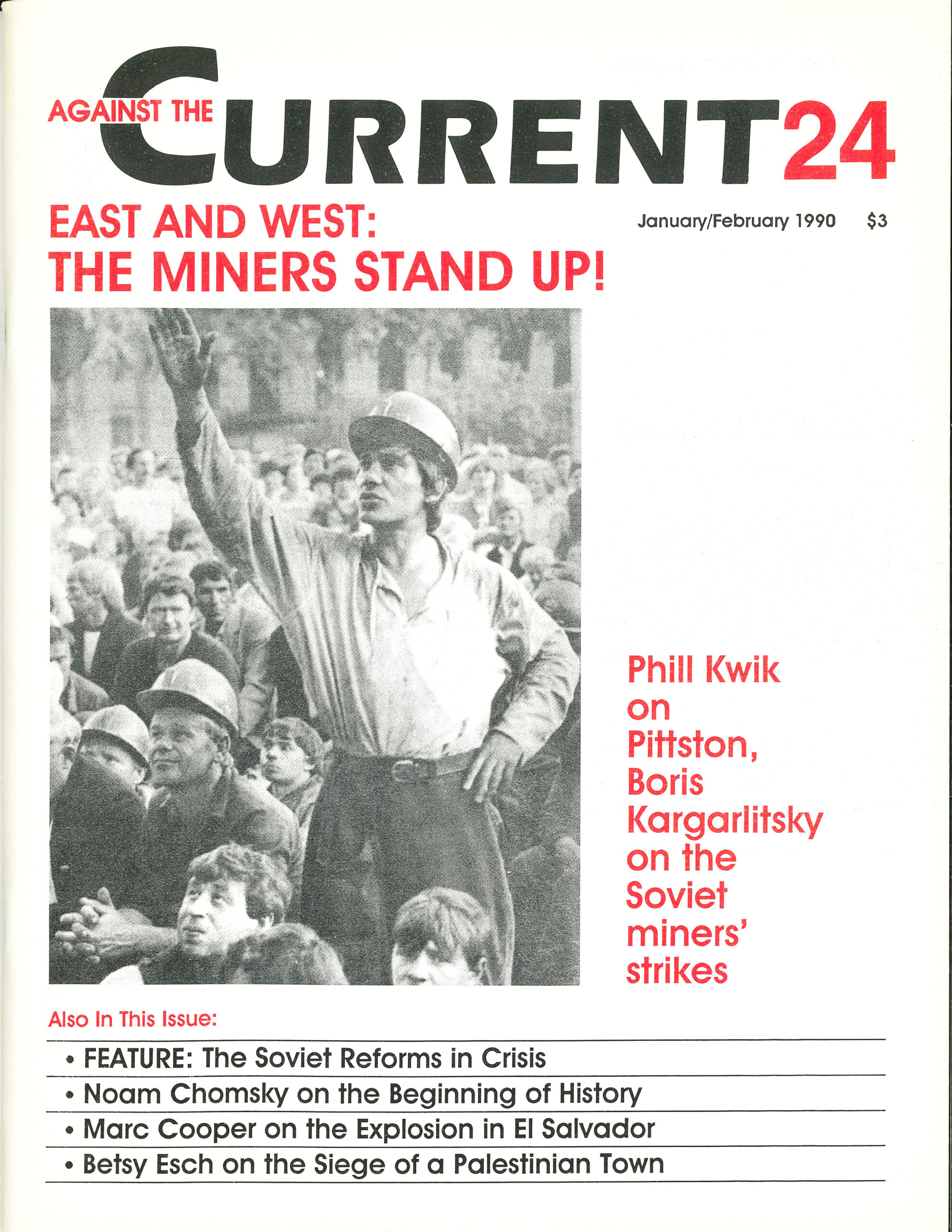 THE CURRENT mobilization to maintain legal abortion is exciting—really exciting. Young people—and especially young women, some of whom have never worked as political activists before—are involved in this work.
Our weekly meetings in Ann Arbor, at the University of Michigan campus where l go to school, range from thirty-five to fifty people, most of whom are working hard. We organized a Reproductive Rights Awareness Week about a month ago, featuring three forums—one of which focused on reproductive rights for women of color, and one of which was led by teenage women.
As most of us know, women of color, poor and working-class women face the most immediate threat from anti-choice laws. Federal funding for abortions ended in 1971; and Bush is committed to prevent its reinstatement Currently, only thirteen states and the District of Columbia fund Medicaid abortions. And this Supreme Court session, the justices will hear two cases (Ohio v. Akron Reproductive Health Services and Hodgson v. Minnesota) concerning parental consent laws for women under eighteen seeking abortions.
We need to understand that what affects poor and young women today affects every other woman tomorrow.
So—how do we work to defend the women most vulnerable to right-wing attacks? How do we include these women in our work?
It's possible for campus groups to make connections with high school women. Many of your groups may have already done this. And perhaps there are some high school women here tonight.
Last week in Ann Arbor we leafletted a local high school with fliers about phony abortion clinics—those set up by the anti-choice, designed to lure women with free pregnancy tests. They pretend to offer abortion services, but force clients to watch "The Silent Scream" and to let their babies live? One of these clinics is conveniently located across the street from the high school we leafletted.
In addition to reaching out to new constituencies, abortion rights activists need to develop our work into a movement not only for broader reproductive rights, but one for women's liberation. This meeting is a great start and! appreciate the initiative taken by the women's caucus of the Progressive Student Network, who called this gathering, as well as the hard work done by the coalition that helped organize this event.
We need now to begin talking about feminism. In the 1970s, legal abortion was the victory of a broad-based, multi-issue movement working to redefine women's social role; the movement defended women's right not only to control our own bodies, but to live independently, whether alone, with another woman, or with a man who would really act as an equal partner.
Today we must resist efforts to narrow our movement's focus and fight simply for legal abortion. We will win only with a movement broad enough to challenge patriarchal social structures. Likewise, women must fight the media images telling us that we live in a post-feminist age. Women still earn only sixty-three per cent of what men earn. And we must fight as feminists—we cannot be ashamed of this word—if we are to gain control over our bodies and our lives.
January-February 1990, ATC 24