Against the Current No. 18, January/February 1989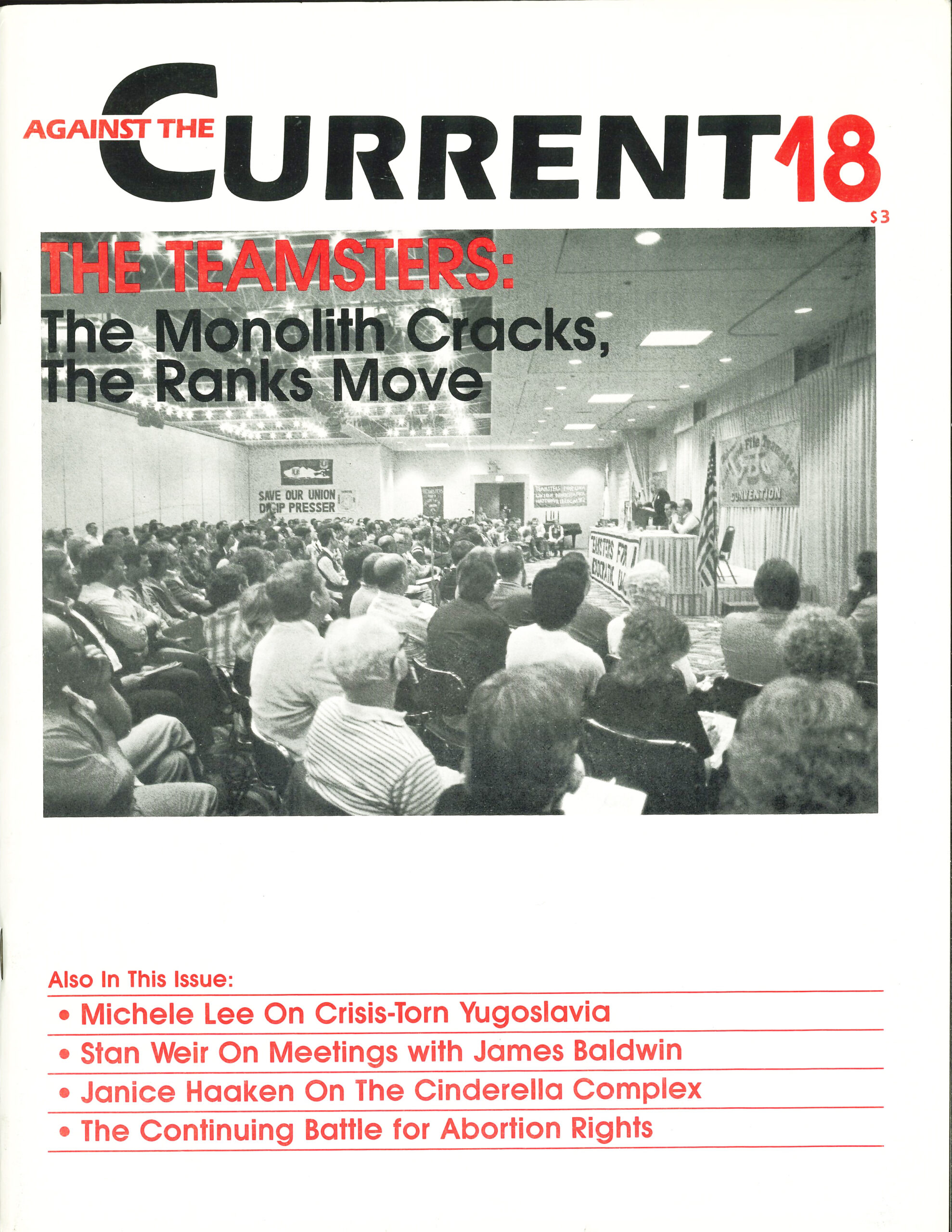 ON DECEMBER 23, 1988, a memorial meeting for Max Geldman was held under the sponsorship of the Los Angeles branch of Solidarity. Messages to the meeting were received from the United Secretariat of the Fourth International and from Socialist Action; a speaker from the Socialist Workers Party related Max's activity in the 1930s and '40s. Members of Solidarity who spoke included Theodore Edwards, Leslie Evans, Andrea Houtman and Shevi Geldman.
Max Geldman was born in Jacobovitz, Poland, a town named after his grandfather Jacob, on May 8, 1905. He came to the United States in 1914. A prodigious reader of classical literature gifted with total recall, Max assimilated into American society very quickly but remained very much a cultural Jew with deep interest in the Yiddish theater and authors. Forced to leave school at age thirteen to help support the family, he enrolled at City College at night.
While combing bookstores he came across Max Eastman's book on the Russian Revolution and became fascinated with the concepts of socialism and the goal of making a better world for the mass of humanity. Joining the Young Communist League in 1926, he was a revolutionary fighter and thinker until the last day of his life. He served two jail terms-first for his role in the WPA strike of 1939 and the second as one of the Minneapolis Eighteen during World War II­ and it was during the first of these that he began writing poetry.
Max was a talented agitator, who could gather a crowd on a street corner by yelling "I've been robbed!" until onlookers came over to help — at which point he would start the meeting by explaining that the capitalist system was the robber — and who once put together an impromptu May Day march down Nicollet Street in Minneapolis. According to a friend and fellow member of the Minneapolis Eighteen, Carlos Hudson, Max was also a gifted impersonator of Edward G. Robinson, whom he somewhat resembled.
Max and Carlos wrote agit-prop plays and puppet shows — one of which, Carlos remembers, had the audience sobbing — but after his prison terms, his flamboyant sense of humor was muted.
Max was a member of the Communist League of America; a founding member of the Socialist Workers Party; a founding member and life-long supporter of the Fourth International; an organizer of Federal Workers Section of General Drivers Union Local 574 (Teamsters); a founding member of Socialist Action; and a founding member of Solidarity.
January-February 1989, AT 18