Against the Current No. 17, November/December 1988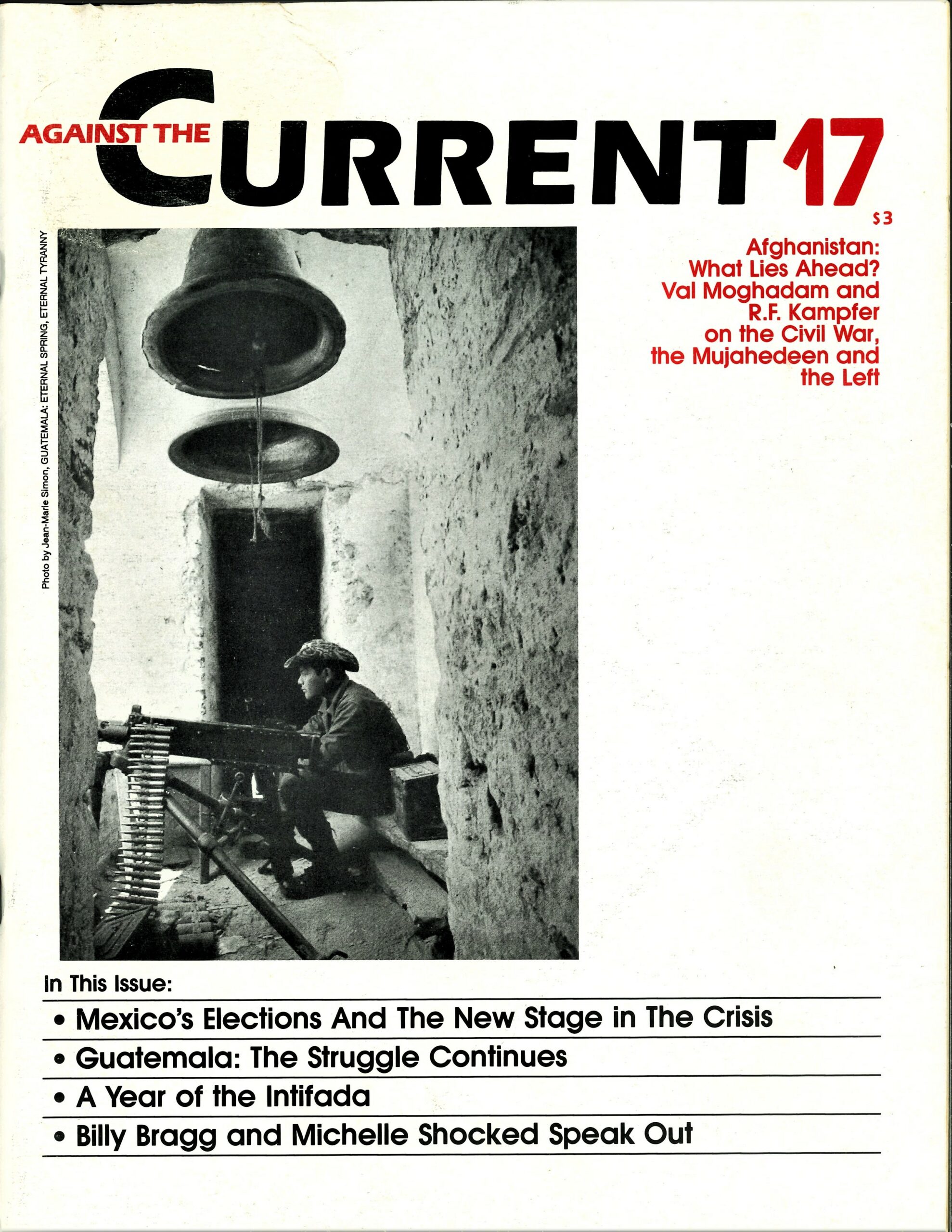 BILLY BRAGG AND Michelle Shocked toured the United States and Canada in 1988, promoting their new albums, "Workers Playtime" and "Short, Sharp, Shocked." They did fundraisers for progressive struggles ranging from AIDS support to Bernie Sanders's independent campaign for U.S. Congress. Movement activists were sure to be present at every concert stop, tabling and garnering support for a wide range of causes. Clearly these performers link the political and social content of their music with the necessity for political action by their fans and a context for getting involved.
Peter Thomson, a reporter for National Public Radio WFCR in Amherst, Massachusetts, conducted the following two interviews last spring. These interviews are the copyrighted by Peter Thomson.
November-December 1988, ATC 17