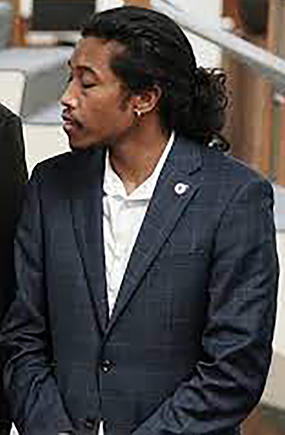 TENNESSEE LEGISLATORS, ALL Republicans, voted to expel two members from the state legislature after they and a third member — all Democrats — took part in a protest against gun violence from the floor of the chamber in the state's capital in Nashville.
The April 6 votes resulted in Justin Jones and Justin Pearson being expelled from the Tennessee State House of Representatives, while Gloria Johnson kept her seat by one vote.
Justin Jones was promptly reinstated on April 10 by a unanimous vote of Nashville's Metro Council. Pearson, from Memphis, is expected to be reinstated this week by the Shelby County Commission.
These are interim appointments, pending special elections where both representatives will seek to regain their seats.
The Tennessee House Speaker alleged the three Democrats led a "mutiny" and were "insurrectionists." The actual charge was violating chamber decorum.
Jones and Pearson are first-time representatives from multiracial cities. Both are Black and young. The third Democrat, Johnson, is a 60-year-old in her fourth term. She told reporters after she survived the vote that it was because of the "color of my skin."
Republicans have a super-majority in the House and can pass any law without fear of a veto. Democrats can only speak out and rally public support for bills that serve the public's interests.
The two Black representatives had led protests for justice before being elected to the body. The expulsion vote was sent both as a strong message to all protesting gun violence, but also for those demanding racial justice and women's rights.
Expulsion Context: School Mass Shooting
On March 30, hundreds of protesters gathered at the state capitol in Nashville, calling for tighter gun control laws after three nine-year-olds and three adults were murdered at Presbyterian Covenant School, a private grade school in the city.
It was the first day that the state's legislature had taken up bills since the shootings three days earlier.
The three murdered school children were white; the three adults included the Black custodian and two white women, including the principal. The shooter was white and a former student.
Protesters lined the hallways before entering the galleries of the House and Senate chambers, chanting and shouting.
On the House floor, the three representatives brought proceedings to a halt. Jones and Pearson led chants through a bullhorn as legislators instituted a recess.
Video filmed by a Republican on the House floor — also a violation of the legislature's rules — showed the three speaking on the floor as demonstrators could be heard in the background.
Republicans pledged a rapid response. Johnson and Jones were stripped of committee assignments. (Pearson was newly elected and had yet to receive any committee assignments.)
Motions to expel the three from the legislature were introduced by three different Tennessee Republicans on April 3, accusing the trio of "disorderly behavior."
The "Trial"
Justin Jones, 27, was the first of the "Tennessee Three" to be expelled from the House, by a vote of 72-25 after giving his defense on the floor.
He represents 70,000 residents in the Nashville metro area. On his campaign site, Jones described himself as a Nashville activist and community organizer.
In an impassioned speech on the House floor before the vote, Jones stated: "This is not about expelling us as individuals. This is your attempt to expel the voices of the people from the people's house. It will not be successful.
"Your overreaction, your flexing of false power has awakened a generation of people who will let you know that your time is up."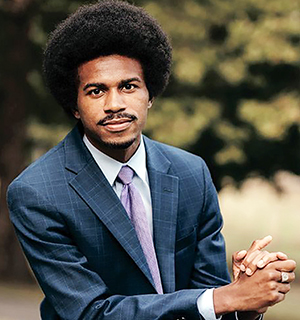 Justin Pearson was the second to be expelled, by a 69-26 vote. Twenty-eight years old, he was elected in a January 2023 special election after the incumbent died. He represents about 64,000 residents from part of Shelby County, where Memphis is located.
Pearson described himself as a community leader and advocate. In an emotional statement before the expulsion vote, Pearson referenced Rev. Martin Luther King's beliefs in putting "conscience above rule." King was assassinated on April 4, 1968, in Memphis while supporting striking Black sanitation workers.
"We have heard from thousands of people asking us to do something about gun violence," Pearson said. "What it is in the best interest of our people is ending gun violence."
Gloria Johnson was the only member of the Tennessee Three not expelled from the legislature, retaining her seat by a single vote. She has been stripped of her committee assignments and it's unclear if those will be restored.
Johnson, 60, is a retired teacher who spoke of her experience surviving a school shooting before her vote. She represents part of Knox County and is currently serving her fourth term in the legislature.
Before the votes, she defended her colleagues Pearson and Jones, saying the legislature has to "welcome this younger generation, who might do it a little bit differently, but they are fighting for their constituency."
After the votes were concluded, Johnson told CNN:
"I think it's pretty clear: I'm a 60-year-old white woman. And they are two young Black men," and "amazing young men… who are working so hard for people in their communities."
The forced expulsion of lawmakers from any state legislative body in the United State is uncommon. In Tennessee, according to local reporting, just eight lawmakers have been expelled from the House in the past.
Six of those were Confederates who were expelled in the 19th century for refusing to affirm the citizenship of formerly enslaved Black people. In the 20th century, a legislator was expelled after being convicted of bribery, and in 2016, a member was expelled for sexual misconduct.
Swift Public Reaction
Democrats nationwide were quick to condemn the expulsions. President Joe Biden issued a statement calling it "shocking" and "undemocratic."
Vice President Kamala Harris headed to Nashville to meet with the three on April 7. The White House said President Biden spoke with them to "thank them for their leadership in seeking to ban assault weapons and standing up for our democratic values." He invited the Tennessee Three to visit the White House in the near future.
Former President Barack Obama tweeted, "No elected official should lose their job simply for raising their voice – especially when they're doing it on behalf of our children," adding, "Silencing those who disagree with us is a sign of weakness, not strength, and it won't lead to progress."
In a statement the Tennessee House Republicans said it was a "sad day" for the state — but they defended the vote as "the only path forward" in response to the trio's "disrespectful" action.
One Republican representative claimed they had "never looked at the ethnicities" of the expelled House members. Blatant racism rarely has such a transparent disguise.