This year has already been horrific for transgender and gender non-conforming people in the United States.
According to the Human Rights Campaign at least 24 transgender people have been killed. The majority were Black and Brown trans people.
The HRC is a leading LGBTI civil rights organisation. It "envisions a world where lesbian, gay, bisexual, transgender and queer people are ensured equality and embraced as full members of society at home, at work and in every community".
The HRC has compiled a list of the murder victims. Their identities and lives matter, which is rarely honoured by mainstream media and never fully investigated by the legal system. They deserve recognition: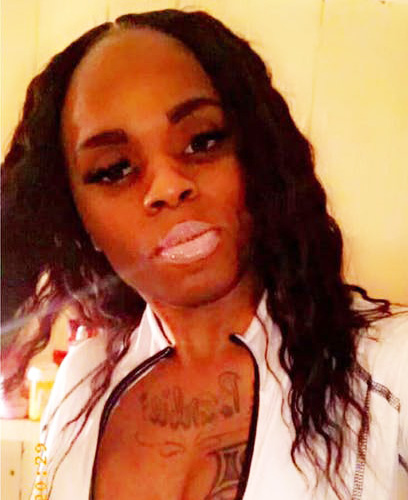 Tyianna Alexander, also known as Davarea Alexander, was a 28-year-old Black trans woman. Tyianna was shot and killed in Chicago, on January 6.

Samuel Edmund Damián Valentín, a transgender man, was killed on January 9 in Trujillo Alto, Puerto Rico.

Bianca "Muffin" Bankz, a Black transgender woman, was shot and killed in Atlanta, Georgia, on January 17.

Dominique Jackson, a Black transgender woman, was shot and killed in Jackson, Mississippi, on January 25.

Fifty Bandz, a 21-year-old Black transgender woman, was shot and killed in Baton Rouge, Louisiana, on January 28.

Alexus Braxton, aka Kimmy Icon Braxton, a 45-year-old Black trans woman, was killed on February 4 in Miami.

Chyna Carrillo, aka Chyna Cardenas, was killed in the morning hours of February 18, in New Wilmington, Pennsylvania.

Siblings Jeffrey "JJ" Bright, a 16-year-old trans boy, and Jasmine Cannady, a 22-year-old non-binary person, both from Ambridge, Pennsylvania, were killed on February 22. Both were active in PRISM, a non-profit organisation for LGBTI youth.

Jenna Franks, a 34-year-old white transgender woman, was killed in Jacksonville, North Carolina, in February.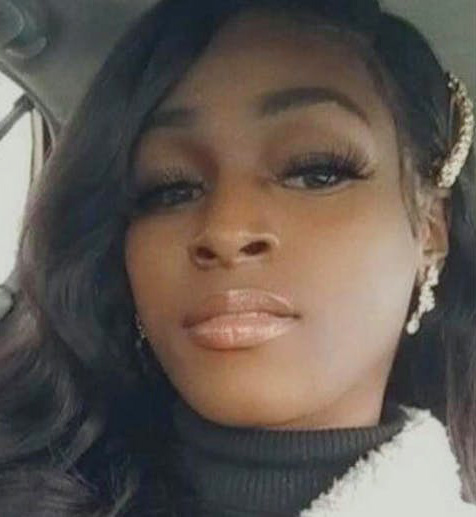 Diamond Kyree Sanders, a 23-year-old Black transgender woman, was shot and killed in Cincinnati, Ohio, on March 3.

Rayanna Pardo, a 26-year-old Latina trans woman, was killed on March 17, in Los Angeles.

Jaida Peterson, a 29-year-old Black trans woman, was killed on April 4, in Charlotte, North Carolina.

Dominique Lucious, a 26-year-old Black transgender woman, was shot and killed on April 8, in Springfield, Missouri.

Remy Fennell, a Black transgender woman in her 20s, was shot and killed on April 15, in Charlotte.

Tiara Banks, a 24-year-old Black transgender woman, was killed in Chicago, Illinois, on April 21. According to a media report, Tiara was sitting alone in her car when the shooter approached the vehicle and shot her.

Natalia Smut, a 24-year-old Black Puerto Rican transgender woman, was killed on April 23, in Milpitas, California. Natalia was a celebrated drag artist in San Jose.

Iris Santos, a 22-year-old Latinx transgender woman, was killed in Houston, Texas, on April 23. Iris was eating at a picnic table, when the unidentified suspect approached and shot her.

Tiffany Thomas, a 38-year-old Black transgender woman, was killed on April 24, in Dallas, Texas.

Jahaira DeAlto, a 42-year-old transgender woman, was killed on May 2, in Boston, Massachusetts. DeAlto was a transgender advocate, an advocate for survivors of domestic and sexual violence, and member of the ballroom dancing community.

Whispering Wind Bear Spirit, a 41-year-old Indigenous non-binary person, was shot in York, Pennsylvania, on May 3. They died the following day.

Sophie Vásquez, a 36-year-old Latina transgender woman, was shot and killed in Georgia, on May 4.

Danika "Danny" Henson, aka Pryynce Daniel and Niia Da Don, a 31-year-old Black transgender woman, was shot and killed in Baltimore, Maryland, on May 4.
"It is clear that fatal violence disproportionately affects transgender women of colour — particularly Black transgender women — and that the intersections of racism, sexism, homophobia, biphobia, transphobia and unchecked access to guns conspire to deprive them of employment, housing, healthcare and other necessities," said the HRC.
Trump and Republicans
While there is a long history of such killings in the US, former president Donald Trump escalated aggression against the LGBTI community. One of his first orders was to ban transgender people from joining the military and put serving transgendered troops in the closet.
Following Trump's defeat in the 2020 presidential election, the Republican Party has continued to target the transgender and gender non-conforming community, to fire up its base and undermine democratic laws.
States under Republican control have passed vicious laws to harm trans youth, especially Black and Brown women.
At least 117 bills have been introduced, in the current legislative session, which target the transgender community — the highest number the HRC has recorded since it began tracking anti-LGBTI legislation more than 15 years ago.
Twenty states have introduced bills that prohibit or impede the administration of gender-affirming therapy to minors. One bill recently introduced in Alabama would make it a felony for medical providers to provide transition-related care to minors.
University of Pittsburgh academic and author of Histories of the Transgender Child, Jules Gill-Peterson, said: "A lot of authoritarian political movements are using trans people as their scapegoats."
Gill-Peterson called the latest wave of anti-trans legislation "an unprecedented assault in terms of … the magnitude of the bills and … criminalising [of] basic access to health care and equal access to education".
She told Rising up with Sonali host, Sonali Kolhatkar that due to general "political incompetency", a lot of Trump's attacks on transgender people "didn't really end up making it into practice". However, "on the state level, as is often the case, the GOP is much more successful at pursuing an anti-trans agenda than they ever are at the federal level".
Gill-Peterson sees this as a culmination of efforts that can be traced back to the passage of a 2016 North Carolina bill, banning transgender people from using bathroom facilities of the gender they identify with.
The new North Carolina bill, called the Youth Health Protection Act, blocks transgender minors from accessing health care upon deciding to transition.
This bill, like others in states such as Arkansas, purports to "protect" trans youth.
Under the guise of protecting "fair competition", in the words of Tennessee Governor Bill Lee, transgender kids are also being banned from sports.
Lee, along with the governors of Arkansas and Mississippi, signed bills into law this year banning trans youth from playing school sports. These transphobic bills are based on a theory that transgender kids, especially girls, have an unfair biological advantage over non-transgender girls.
West Virginia's Republican governor, Jim Justice, signed a similar law that prohibits transgender girls and women in the state from competing on sports teams at "any public secondary school or state institution of higher education". The term "biological sex" is used to justify the ban.
When asked if he had proof of trans youth gaining advantages over non-trans youth, Justice said he didn't, but he "was concerned".
Youth Stand Up
Aiden Cloud, an 18-year-old transgender student in Tennessee, said restricting education about LGBTI issues in schools may further harm the trans community.?
"The students who need to be taught about LGBTQ issues the most are also the students whose parents are going to opt them out of this," they told CNN. "The students who really need to be learning these things and unlearning certain biases wouldn't be able to."?
The anti-trans culture war by the right is about stoking white working-class fears, fostering the belief that "others" are taking from them, even though such discrimination only benefits the capitalist system that exploits all working people.
Today, the Republican Party, fundamentally, is a movement of white grievance and anxiety, not conservative ideas. It plays on those fears to mobilise a culture war against Black and Brown people, the LGBTI community, women and all others who are seen as "enemies" and "un-American".
The Biden administration has issued Executive Orders to counter the Trump Republicans' gay-bashing agenda. These include requiring that all companies doing business with the government not discriminate against transgender and gender non-conforming people.
Biden also reversed the Trump government's ban on transgender people openly joining the military and denial of full rights, such as transition-related health care to serving troops.
The problem is the next president can overturn such orders. Congress must pass a law that fully protects LGBTI rights. Alternatively, the Supreme Court must rule an end to state laws that discriminate. Neither is likely.
Defending the trans and gender nonconforming population must be a priority for the labour movement, Black Lives Matter struggle and the women's rights movement.
The battle for freedom for all cannot be won without intersectional solidarity and unity.
Green Left, May 17, 2021