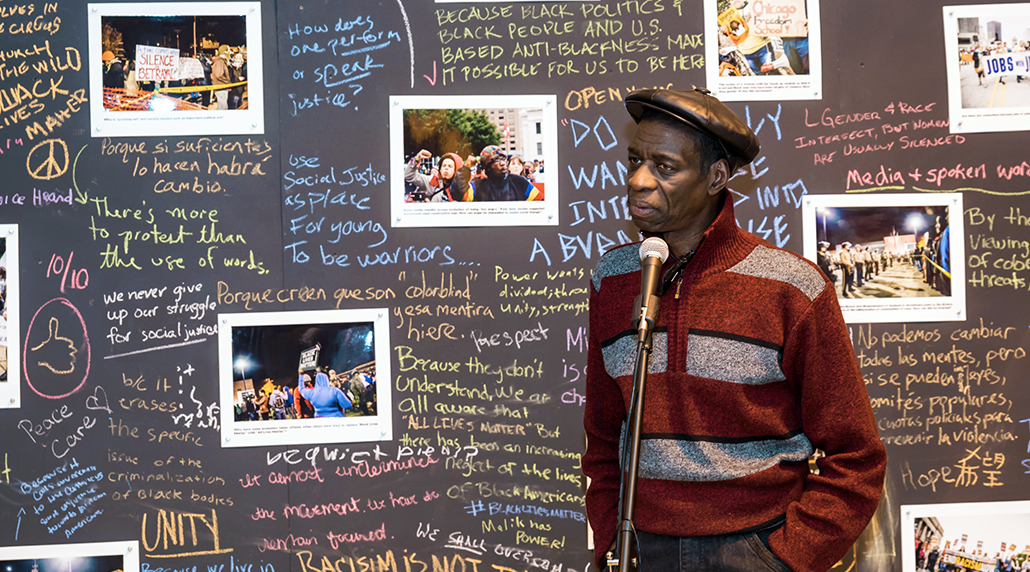 In ATC's July-August 2021 issue, we reviewed the history of documented, racially motivated police torture in Chicago under the direction of Commanding Officer Jon Burge and the subsequent fight for reparations. We included interviews with principal participants in the struggle to expose the torture and win justice for survivors. Over the course of the struggle, many demands were made on the Chicago City Council. In 2015 the Council passed an historic Reparations Ordinance, first in the nation. It consisted of five major elements: creation of the Chicago Torture Justice Center to deal with the psychological effects of torture and open not only to the survivors but to their families; free access to the city colleges for survivors and their families; monetary compensation to 57 survivors (only $100,000); the construction of a memorial; implementation in all Chicago public schools of a curriculum designed to discuss this history in 8th and 10th grade social studies classes.
For ATC Dianne Feeley and Linda Loew interviewed two public high school teachers about their experience in implementing this Reparations Won curriculum. We want to thank Will Weaver and Lauren Bianchi for taking the time to share their insights on the opportunities and challenges raised by teaching these units, and particularly while the pandemic was raging. We also thank Jen Johnson, Chicago Teachers Union's Chief of Staff for valuable help in reaching teachers and gaining information about the curriculum. –The editors
Linda Loew: How do you use the Reparations Won curriculum that has been developed for the Chicago middle and high schools? How many of your students are aware of the history of police torture and the fight that won this curriculum? How have they responded?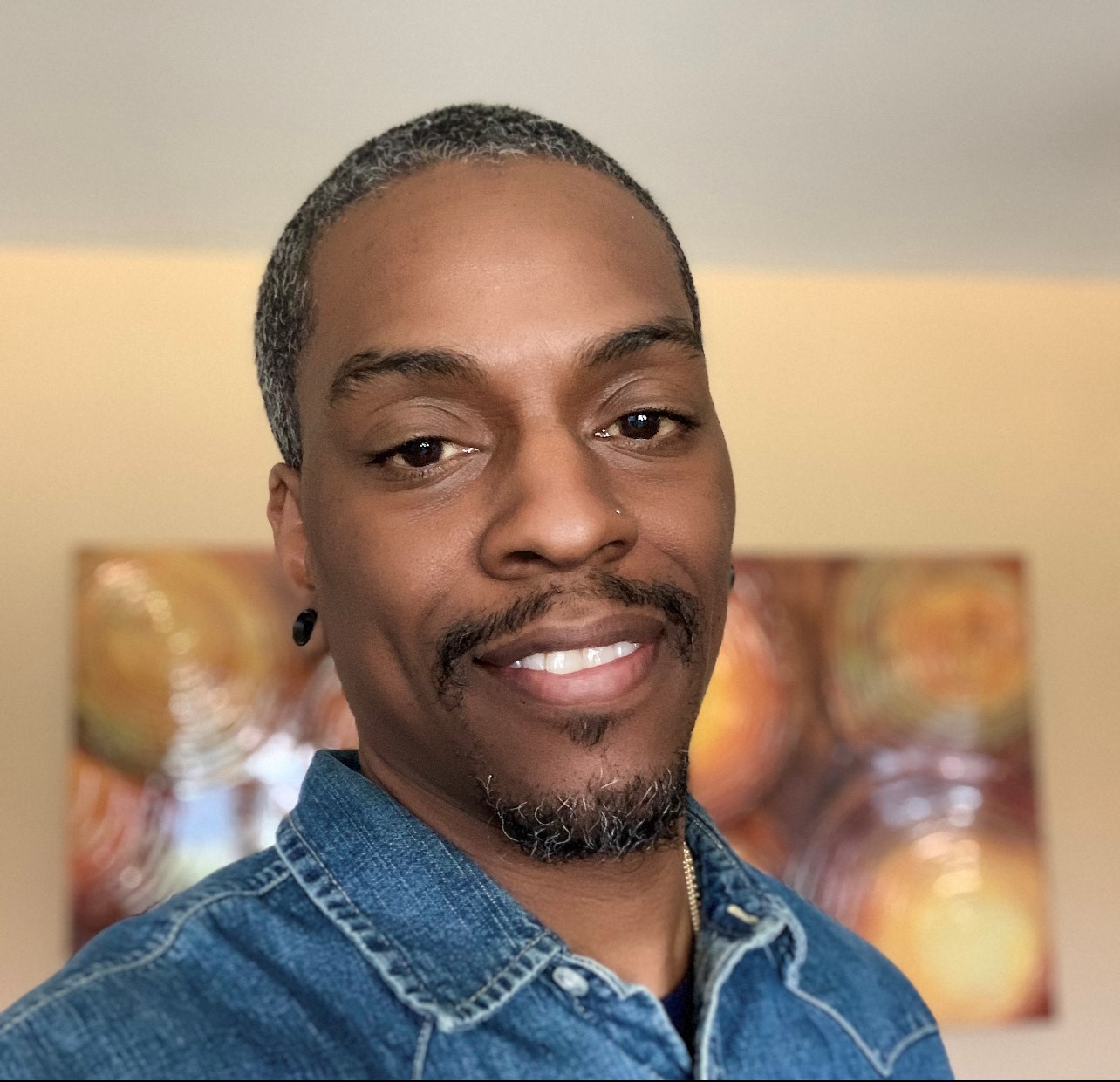 William Weaver: I use the Reparations Won curriculum to teach about voice, social justice, advocacy and community activism. I grew up in the Chicago area so I know and heard about Jon Burge back in early 2000. Reports about the Jon Burge case would come up occasionally over time until the perpetrators of this extensive trauma on the Black community were somewhat held accountable. When the curriculum came about, I and other Chicago Public School (CPS) teachers collaborated to get other teachers more interested in the curriculum.
I was excited about the curriculum, but even more ecstatic when I was able to read it and attend Professional Development classes (PD) for it. I was hooked when Darrell Cannon spoke at the PD and that experience led me into joining other colleagues to teach this curriculum. I remember feeling emotionally drained when he told his story, but also very eager to bring such stories that students could identify with into the classroom.
While most students have never heard of the Jon Burge case or the Reparations Won curriculum, they do know about the police brutality and torture that has occurred in their communities and communities just like theirs all around America. Understanding and making connections to events that have occurred in the past through this curriculum creates for students an understanding of the world we live in today. It motivates them to think about how they can use their voice in the best ways they know how.
Many teachers were excited and anxious, some reluctant to teach the curriculum. I collaborated with two other colleagues to provide lessons and resources that teachers could use in the classroom to aid them in creating and preparing for lessons around the curriculum. A lot of it was helping teachers to prepare for teaching about Slavery, Reconstruction, and the prison industrial complex.
I also have to teach a mandated unit on the U.S. Constitution, a requirement that students need in order to graduate high school. We learn about the Bill of Rights and the Civil Rights Amendments in the Constitution before we teach the reparations unit. Students apply what they learned about the Constitution to the problems of policing. Therefore I teach the Reparations Won curriculum at the end of the year.
In our PD's, we also guide teachers through the things they could anticipate happening in their classrooms, experiences with students who have been victimized by police brutality or have experienced it in their own families. A lot of teachers implement Reparations Won but I just don't think it was enough to put a dent into schools that really need to take up the task of ensuring that the curriculum is properly implemented.
I started teaching 10th-grade at Kenwood Academy in Hyde Park in 2019 but before that I taught the curriculum at Chicago Vocational High School (CVS) on the south side. Kenwood is 85% African American and maybe 5% white. In 2020, when schools closed due to COVID and we were teaching on Zoom, Ahmaud Arbery, Breonna Taylor and George Floyd were killed and the nationwide uprisings happened.
Students were experiencing those uprisings in their own backyard and trying to grapple with that. I decided not to teach the curriculum but used that time as an opportunity to implement Social-Emotional Learning (SEL)-based activities. Students are taught coping strategies to deal with many emotions caused by traumatic experiences like this and what they may be going through outside of school. Meditation exercises, talking circles, and activities that teach students how to cope with depression, trauma and peer relationships are at the center of SEL learning.
During those uprisings, many of my students took part in protesting for justice. After understanding this, I wanted to help them navigate through all those emotions, because I was going through them too. The Reparations Won curriculum is a classroom curriculum – it develops a strong classroom community where students engage in discussions on advocacy and resistance. On Zoom, it's difficult to tell what students' emotional status is, while in the classroom, it's much easier to navigate. I didn't want to traumatize students even further, especially with all that was going on in the world. So I included some of the lessons but I didn't go full in.
Now we are a year out from George Floyd's murder but still there's just a lot going on. Students are impacted by COVID and there is still injustice going on. I definitely want to be careful in my approach to the curriculum.
This year, I'm excited to just get back into it. Right now, we're still developing our classroom and learning how to have discussions about controversial topics. I really like developing students' ability to engage one another through discussion because when we do get to the reparations part of the curriculum, those discussions are nuanced and respectful.
Dianne Feeley: Lauren, what's been your experience?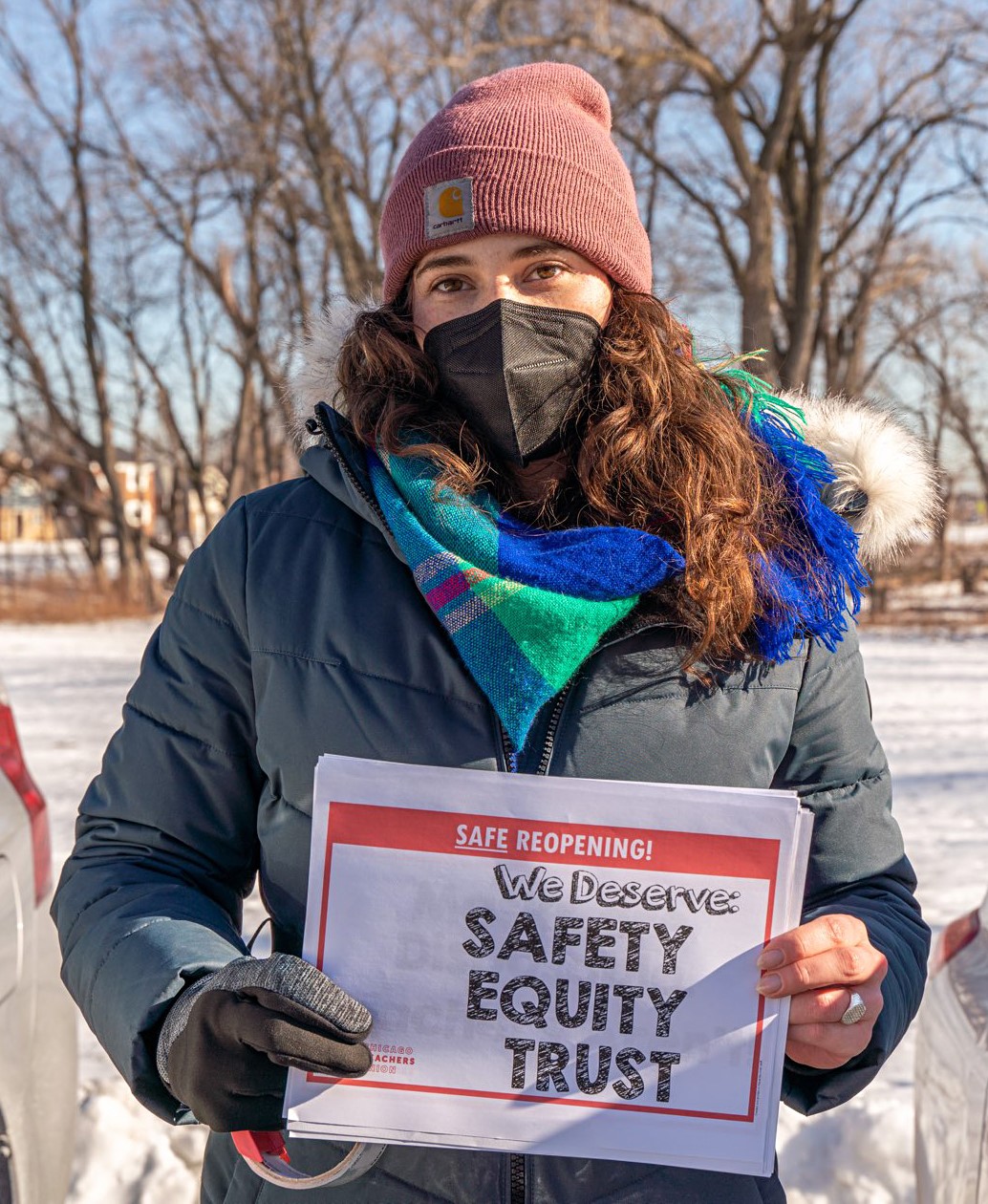 Lauren Bianchi: I'm a fourth-year teacher and I've been at Washington High School the whole time. The school is 88% Mexican American and only 5% Black. We have some white, European and Arab students. One of the things that shapes the way we implement this curriculum is that we often have only one, two, or zero Black students in a classroom. I teach in southeast Chicago, which has its particular history of pushing Blacks out of the school, where students live in areas that Blue Lives Matter predominates. We have a lot of students who are the children of police officers; a lot of our students want to be police officers.
Whenever we're teaching the histories and legacies of racism, we have to be conscious we are not putting our Black students on the spot, further traumatizing or isolating them. At the same time, we have to figure out how to connect African American history to students who are not Black. We need to talk about the unique experiences of people of color, including those who have immigrant experiences. Honestly, it has been a struggle because even in my own training as a teacher, we learned about race through looking at Black/white dynamics.
Last year with the Adam Toledo case – and some of the more recent high-profile police brutality and police killings of Hispanic people – students now say "Okay, this is an issue that affects our community as well." So we have had to figure out how to adapt this curriculum to our student population.
I did my student teaching at Wells Community Academy in West Town. The teacher I was placed with had taken a Chicago Public Schools Professional Development to learn how to implement this curriculum. And as a social activist, I was super excited to teach it. Then as part of a job interview for Washington they asked me to teach a reparations lesson at Wells so they could observe. They wanted to see me instruct students I already had a relationship with. I felt good that the school hired me after seeing me teach a lesson on a controversial topic.
My first year, I taught all sophomores. My second year, I started teaching sophomores and seniors, which I love. I love the contrast and figuring out how to make ideas accessible at the different levels of development. This is the first year that I'm not going to teach Reparations Won because I teach sociology to all seniors now. I have a unit on crime and criminality. When we talk about mass incarceration, we read excerpts from Michelle Alexander's The New Jim Crow; I can connect back to what they learned about Burge in the history of the police department as sophomores.
When I came to Washington, U.S. History teachers had not yet integrated the Reparations Won curriculum unit into their classes. I felt it was important to initiate that conversation. Teachers were supportive but the veteran teachers weren't necessarily going to do that without somebody saying, "I think we should do this." In my experience, it fell on newer teachers to begin the conversation about implementing it – and it has been taught for the past three years at Washington now with 10th grade U.S. History students.
Every year I asked sophomores, "How many of you learned about this in middle school?" This is something that is supposed to be implemented both in the eighth and tenth grades, but I know it's not. Not all teachers even know about it. A handful of students every year say, "Oh, yes, I remember learning about this in middle school." But the majority say, "No, I've never learned about this before."
DF: As someone who taught in Harlem during the 1964 uprising, I had to figure out how students needed to talk about what they had witnessed the night before, I'm wondering how personal some of your classroom discussions became.
LB: When we discussed Michelle Alexander's book students were upset by the scope of mass incarceration. We talked about how many are mentally ill but there is no medical system to support them so they are warehoused.
Some students felt empowered to talk about how their families had been impacted by incarceration. They have been grappling with how family members and friends have been stolen from their communities. They are often survivors of state violence.
As social studies teachers we signed up to teach the hard stuff and the content can be traumatic. There's always this tension between how students need to grapple with the dark history, but it needs to be done in a way that is safe and empowering, in a way that we're challenging those systems and can imagine the world we want to live in.
We do our best to address issues of race, gender, and class in our curriculum but important things still get left out, such as disability rights. What we teach is always a work in progress and we adapt, based on current events.
But in many ways schools are structured in general to police students, not to treat them as full human beings. For example, my school locks the bathrooms during passing periods. That means a student who needs access because they are menstruating finds the door locked and may bleed through their clothing.
How can I have a safe space to discuss the legacy of racism if the school is treating students in humiliating ways?
DF: Will, how do you provide space so that students can discuss what they may want to reveal about themselves and their families?
WW: At the beginning of the year, and throughout, I establish Talking Circles. This is a discussion technique that I use in my classroom because it develops trust. Indigenous communities have used it as a way to give everyone a voice and develop trust. By the time I start teaching Reparations Won, they often reveal their own experiences with police brutality or the criminal justice system.
The first time it happened to me was when one young lady revealed that her father was killed by a police officer some years before. He was shot in the back but the officer was never held accountable. In telling her story the young lady broke down in class. I was there to provide emotional comfort and support for her. This was an especially revealing moment because she was noticeably quiet throughout the year. The experience told me a lot more about her and made me more cognizant of how to lead a discussion, and what to do afterward. I was definitely up to get her the help she needed from then on by making sure to do regular check-ins and watching her progression in class and seeing her communication with her family.
Because she took a risk in revealing that trauma to her classmates, it created a deeper sense of community. That's all I want for my classroom. I just want to teach and to show students how a community can develop not only in this small space but in their own homes, and other spaces. Beyond that, I want to make sure that students know who they can go and talk to about these things too. So, I do ensure that students have the know-how to reach out to people inside and outside of the school community.
LL: WBEZ, Chicago's public radio station, just reported on the 50 Chicago public schools that voted to keep the police out, and the difference that it's made. But if that decision is not backed up with redirecting the money the district saved on police by hiring more social workers and implementing more programs that can help in de-escalating conflicts, how can schools deal with the conflicts that inevitably arise with teenagers? What is your experience?
WW: I think the school building is much more positive without police presence; students don't want to come to school and feel like they are being policed every second of the day. Many already feel this when they are outside of the school building. Teachers have become more conscious about the need for Social-Emotional Learning. That is what we went on strike for a few years ago. Instead of providing students with intimidating measures, we should be proactive in our approach to prevent violent behavior by resourcing our school with more teachers, counselors, and social workers. To do otherwise is sending the message that students don't deserve such resources.
If we provide students with environments like this, they benefit because they're able to talk about their issues with people they trust. Situations don't escalate to a point where we need to call anyone into the classroom to mishandle students. It's a plus when teachers de-escalate and have the resources to do so. Police being out of the school allows for nuanced methods of teaching, learning and coping. Teachers in our school building and others have definitely taken that on.
A lot of students in many white communities don't experience police in their schools. A lot of my students want the same resources that these communities are getting. "If they don't have police in their schools, why should we have police?" If it's necessary to put resources into communities around those schools to ensure that there's safety in the school, so be it. If it takes not having those police in schools to prevent more trauma, so be it. Having trained community members who students are familiar with as security in our schools is more effective than officers who don't know our students. That should be the norm. It's about fairness.
I grew up in Evanston and Skokie, I don't remember having the in school experiences that students today have with School Resource Officers (SRO), where students are cuffed and walked out of school in front of their peers. If white students can have the right not to be policed in these ineffective ways, why not our students of color?
LB: In 2020 we removed the police from my school. This was achieved by a vocal number of students, parents, and teachers who won over the majority of Local School Council members to remove SROs from our building. The moment was right. We were able to say, "Look at the uprising happening in the streets, look at what's happening in our community. Do we actually think police presence is going to help students have a positive, safer experience in school?" We won that, and it remains a positive experience. It has been transformative.
There definitely have been some fights. I can't say that there have been more fights than there normally would be before the pandemic. I have a friend at another school who has said they're struggling with student-to-student conflict and stuff from the neighborhood getting brought into the school.
Last week, there was some horrible fight at Roberto Clemente, which was one of the schools that voted to remove SROs. Apparently, police were called. Even though they don't have police officers working in the building anymore, police were called. I believe at least two students were arrested. All the students poured out of the classrooms. It was ugly.
At Washington, we're a divided staff. We have a lot of the newer teachers in the building, and some veteran teachers. It's not just a generational divide or who lives in the neighborhood and who doesn't. There's a divide in our staff among progressive teachers, anti-racist teachers, some far-right-wing folks and then some who don't necessarily see teaching as political or see a curriculum as being connected to what's happening in society.
Without those additional resources, it leaves room for criticism like, "Oh, these fights are happening because the police were removed." That's pretty absurd because there are fights in high school. There's tension in our society. Being a teenager is hard. Students have been at home for almost two years during a global pandemic and are now back in schools that are dirty, under-resourced, and, as a result, are unsafe. Of course, there's going to be tension, but that doesn't necessarily have anything to do with whether or not there's police officers in the schools.
I feel safer in the building knowing that I don't have to worry about my students getting arrested. I fully trust the teachers and the unarmed security officers in the building to de-escalate because we are the people that actually know the students, who have relationships with them, and can meet them on a human level if there's a conflict.
I will also say that two teacher representatives on our local school council went to a recent Board of Ed meeting and said, "The schools that removed the police in 2020 have not been given the funding back to hire additional staff that aren't police officers."
But the schools that removed SROs in 2021 did get the money back. It's an absurd punishment that doesn't really make any sense, especially because the policy was reversed. It seems like it's going to take a lot more advocacy to get that money back, which is why I was excited to see that coverage. I think CPS is being pushed in the direction of police-free schools and of support for restorative justice along with justice-based alternative models of discipline and support.
I think it's going to clearly continue to fall along the lines of which schools get support. It's no secret that CPS is incredibly unequal in terms of school funding.
DF: Could you speak about the torture survivors coming into your classroom? When do you do that in the curriculum? How has that worked for you?
WW: Before the survivors visit my class, students read several stories from the curriculum about them. Through these stories, students understand how it impacts the survivor's families, the community, and how it impacts that survivor.
I've had Darrell Cannon come in towards the end of the curriculum. While I was at CVS, I was able to have him in our library, where he spoke to both our students and, virtually, with a class from Taft. I collaborated with another teacher and her class from Taft and It was a fantastic experience.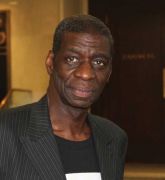 Students knew about Darrell Cannon before he even came in; that was a plus. They were connected to him and it was a very emotional experience – a lot of them cried. You could see visible anger. But by the end of his presentation, they were able to see his resiliency, where he is now, how he fought back, and how hard the community fought to get justice for him and others.
After he spoke, they went up and thanked him. They see this common man, once a teenager, involved in gangs, "a knucklehead" as he put it, but he was kidnapped, wrongly accused and brutally tortured into a confession. I think it brings them back to lessons that I do early in the year about slavery and resistance. Students also examine the Constitution, Civil Rights amendments and Reconstruction where the common man, the community, rises up and fights against white supremacist ideas. They make those connections. It was a very enlightening experience and extremely rewarding for me to read the letters they wrote to Darrell Cannon.
DF: Was that a follow-up activity to write to the survivor?
WW: It was a follow-up activity that not only gives me an idea of what students learned, but it's an emotional release for them. It also helps me gauge their socio-emotional well-being. Then we do the final assessment.
I know at the 8th grade level they have a town hall, but for the high school students' final assessment they have a choice between designing a memorial or writing a letter. For the memorial design, students brainstorm about the Torture Justice Memorial. They are provided examples with what the city came up with and then they are to design their own. In writing the letter, students determine if they want to write to a parent, police officer, or students who might be on the fence about the teaching of the curriculum in school. This part of the curriculum is very enlightening as well because I get to see how students learned and understand how the curriculum impacted their ability to use their voices to become social justice advocates.
DF: Lauren, what activities do your students do?
LB: When I taught sophomore U.S. history with the Burge curriculum we also did it as the last unit of the year. I like that it has that connection to current events. I always start the curriculum by asking, "What's the most recent high-profile police brutality case in Chicago?" We start there and then we go back and ask questions like, "How did we get here?" "Why did this happen?" "What's the history of the relationship between the police department and citizens in Chicago?" I try to do that as an attention grabber.
I'm glad to hear that that's been Will's experience, too. I do think it's a great way to end the year because there is more discussion and it is community based. Instead of giving students a multiple-choice test or a big essay, the assessment is more of a creative and advocacy-based project.
I like the memorial project. We've given students the choice to design a physical monument, an art or music piece, or they can write an encyclopedia article about what they think would be important for future generations to learn. Then if they do the physical, the drawn-out design, they have to write an artist statement on why they designed it in the way that they did and their goal for the piece. That's been positive.
Over the last couple of years we've also had Mr. Darrell Cannon speak. We had him speak in person the first year. Some students were moved to tears. Some students wanted to go say thank you and shake his hand and talk to him afterward. They said, "I can't believe that you survived this and you're still here and you're still connecting with things that give you joy."
Then the last two years we heard him virtually. Once I went to Mr. Cannon's place to help him set up Google Meet. He told me, "I have to drink Pepto-Bismol before I do this, but I want to do it. I get upset when I have to relive this, but I feel like that's part of my purpose, that I need young people to know what happened so that it doesn't happen again."
We have this important relationship with Mr. Cannon. He was tortured at an off-the-grid "black site" on the east side. [At "black sites" the Chicago police reportedly conducted interrogations where suspects were restrained, threatened and tortured. The southeast side one where Cannon was tortured cannot be far from the school's neighborhood. The Homan Square detention center used by the Chicago Police Department has often been compared with the CIA's offshore "black sites." Many victims have since given testimony on the military techniques used. More than 7,000 people had been through the Homan Square complex after they were detained but before they were officially processed. –ed.]
We value our relationship with him. We want to help him achieve his goal of sharing his story. We always try to pay him for his time, especially the fact that he has to go through this traumatic experience to do it; teachers pool our money.
When you're bringing survivors in – as well as people from my grandparents' generation – sometimes they have their own meaning about what happened. For example, Mr. Cannon has said some things that I don't necessarily agree with about the younger generations of activists. So I would also consider maybe having him speak along with other torture survivors. That way we can hear different experiences and evaluations.
LL: Hearing both of your experiences, when they are similar and when they are different, I'm wondering what can be done to strengthen the Reparations Won program. What institutions and support programs exist, either within the Chicago Teachers Union (CTU) or the CPS, to help implement the Reparations Won curriculum?
WW: CTU has been incredibly supportive of getting this curriculum off the ground and running. They select teachers who are interested in providing their knowledge about the curriculum and spreading it across CPS. I developed a working relationship with two teachers. The three of us – me, as a Black man, Dave as a white man, and Myra as a Latina – make an effective team.
That dynamic was helpful in reaching our fellow teachers. We invited torture survivors in to our professional development sessions to get teachers acclimated not only to the curriculum but to plant the idea about bringing people into the classroom to talk with students about the experiences they read about in the lessons. I think that's an impactful part of the curriculum — inviting those survivors in and hearing their testimonies and stories.
I'm always adamant about bringing other people's stories into the classroom and hearing their experiences. I think those are the facts, right. If you do have pushback from teachers in the professional development classes, having survivors present provides another level of understanding to those who don't think the curriculum can work in a classroom. With the help of CTU it's been a plus to have survivors there.
I try to do everything in my classroom to keep up to date with the curriculum, trying to make sure current events are addressed, and taking it upon myself to ensure that the story of Black and brown communities in Chicago gets told. That's the most important thing to me. I know over the last two years it has been difficult to put together professional development courses. I've done a couple over Zoom, but things have slowed down. I'm hoping that more can happen in the future.
How can we get every school to teach the Reparations Won curriculum? The Constitution is a mandated requirement. I want to get to that level with this curriculum. It's just as important as the Constitution. Whatever it took for us to teach the Constitution and make sure that students complete their projects and pass the Constitution exam so they could graduate, should be the model for Reparations Won.
With Critical Race Theory (CRT) being attacked, it's going to be a lot more difficult to implement. When it comes up, I know people will be there to try to shoot it down. That's my fear right now. It's another uphill battle so we have to be innovative about how to get around these criticisms. I also use the 1619 Project materials as a way to teach other perspectives so that our Black students can see themselves through a different prism: of enslaved people who pushed America to be great, not one of victimhood, but of survival. This is the truth, and it needs to be told!
Students wonder about the poor conditions that many citizens often experience in a "great country" – so we address the unfairness of a system – whether we are talking about affordable housing, access to health care or mental health. How does this system create traumatic situations in which people develop post-traumatic stress? I show a short clip about Kalief Browder [He was held at the Rikers Island jail, without trial and mostly in solitary confinement between 2010 and 2013 for allegedly stealing a backpack. Two years after the charges were dropped and he was released, he hanged himself. —ed]. We talk about the human aspect, what humans deserve and who should be held accountable when people are abused in this manner.
LB: I agree that CTU is supportive; it's actually one of those few spaces where CTU and CPS have collaborated in a positive way. But at the same time, I still think it's on individual teachers to seek out that professional development. It's still very uneven because there's some schools where it's being taught – and it's a really positive experience – and other schools where it's just not being taught. I don't necessarily know what the answer is.
It's been my experience that anti-racist or progressive educators or activist teachers find each other. Most of our time is focused on what's happening in our classroom and with our students. But there are places we can go. The Chicago Teachers Union has a Human Rights Committee, which I'm not a part of. I am part of the Climate Justice Committee, where we discus solutions to environmental racism from our standpoint as workers in school buildings made toxic by lead, asbestos and mold.
One of the caucuses in the union, the Caucus of Rank and File Educators (CORE) held a Teach Truth Day of Action, where CTU members publicized why and how we teach about racism, oppression, liberation and freedom in our curriculum. That doesn't mean we are not going to feel those attacks in the same way that people in more rural or isolated cities do. There's something like over 30 states that have now passed laws opposing bringing up racism. North Dakota just passed a law that bans teaching systemic racism in the legal system. That's pretty wild.
I hope that as CTU members we can collaborate to collect the reparations lessons that teachers at various schools have developed. CPS's Office of Social Science and Civic Engagement can also help us update the curriculum, which is always shifting to meet the needs of our students. I guess that's the nature of curriculum and something I think a lot about as a newer teacher. Most of what I'm creating is going to need updating over the next few years. The original curriculum was partially a response to the 2013 Black Lives Matter movement. Now we have to add George Floyd and Adam Toledo to the curriculum.
I also support moving to mandating the reparations curriculum. There is also similar legislation that requires elementary school students learn about LGBTQ history and rights. I've gotten some pushback from other teachers when I say, "We need more requirements because these things aren't being taught." I have sophomores that never got to learn about LGBTQ history or sophomores who never learned about slavery, to be honest.
Some teachers respond that teachers need full autonomy. They say, "If we have these requirements, aren't we taking away freedom of educators to design curriculum?" We can respond that this curriculum is an antidote to the anti-CRT attacks since we have seen what a positive impact the Reparations Won curriculum has had. It has had a transformative impact as teachers and students grapple with these issues.
We're still free to adapt the curriculum. Nobody is coming in and saying, "Did you teach the second lesson in this way?" We do need to democratically decide some curriculum requirements.
WW: This curriculum is so important! Lauren mentioned that North Dakota passed that law about teachers being unable to teach social justice. I think it's the rural and suburban white communities that need it the most because Black children, whether we discuss in the schools how police target Blacks or not, they're going to get that education at home, in their own communities and on social media. Whether it's taught in school or not. They live these unjust experiences with police and the justice system; they're the most targeted so they've got to be prepared.
It's white students that really need to know the truth about the country we live in through this curriculum. If we want a better world for all people, then all of us have to be taught the truth about our history. Denying the truth doesn't erase it. The reason I'm teaching this is not only for students who look like me but to urge other communities to take this on in their own communities and discuss it. It's going to impact them one way or the other. The harder you fight back against it, the harder it will be to whitewash it. Schools need to better prepare students for this kind of a world, a world that is fair, equitable and more tolerant. This can't be done if students are oblivious to their history.
for the March-April 2022 issue of ATC</>