Iranian Teachers Coordinating Council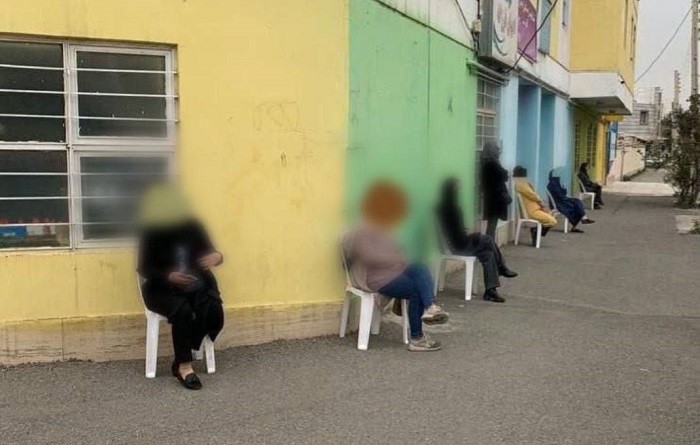 AT THE HEIGHT of the street presence the Iranian Teachers Coordinating Council held rallies and marches in more than 30 cities. The statement's full title is Urgency of organizing popular safety committees to defend students against chemical attacks, through human chain protection around the schools. It was posted on the Teachers' Telegram Channel on April 23 and is translated by Hoshang Tareh Gol (hoshang.tarehgol@gmail.com). For further information, check out the website of the International Alliance in Support of Workers in Iran (IASWI).
SIX MONTHS HAVE passed since criminal chemical attacks on schools, mostly on Girls schools. Despite authorities' now-and-then responses, these attacks have been repeatedly condemned by people, teachers, parents and international institutions, and they all demand capture and arrest of all the planners and executors of these chains of crimes. We witness the continuation of these crimes, organized and goal oriented, pointing more than ever towards the government.
The denial from incompetent authorities and their justifications are throwing dust in the eyes of the truth. Commanders of security forces are incapable of providing security for the children of this land, but at the same time do their utmost to harass liberated women, those who resist pressures and illegal repressions to have a free choice of attire.
In this context the coordinating council considers it a duty to utilize all our resources and capabilities to save the lives of students, teachers and the honorable workers and staff of schools. Our suggestion is for students, their parents and teachers, shoulder to shoulder, to organize Students Safety Committees in their schools and neighborhoods. If planners and executors of these attacks are not brought to justice, teachers will have no choice other than to conduct their classes in the streets, and request from people's safety committees to protect these street classes through their human chain.
The Coordinating Council expects those soldiers, and police officers whose hands are not sullied with blood — and have a sense of humanity and ethics to protect children and the school's surroundings — not to overlook the capture and arrest of the perpetrators of poisoning of girl students. Don't waste time pursuing the government's illegal and irrational goals.
In order to protect the physical and mental health of Iranian students, the coordinating committee demands speedy creations of autonomous, people's school safety committees, initiated by parents in coordination with teachers and students.
As previously stated; authorities ought to know, students are our red lines. Any damage to their bodies or minds is an act against the future of Iran and the people of this land. The will of the teachers' community is geared towards reforming pedagogy. Students' mental and physical health within a safe school environment is our top priority. Therefore, if chemical attacks are not stopped, and the perpetrators not apprehended, we shall utilize all our resources in response.
The Coordinating Council, as teachers' delegates, shall not be silent about students poisoning. If these disasters continue, we shall provide, with teachers from around the country, an adequate response to these petrified brains.
The Coordinating Council will provide further statements in the near future.