Against the Current No. 226, September/October 2023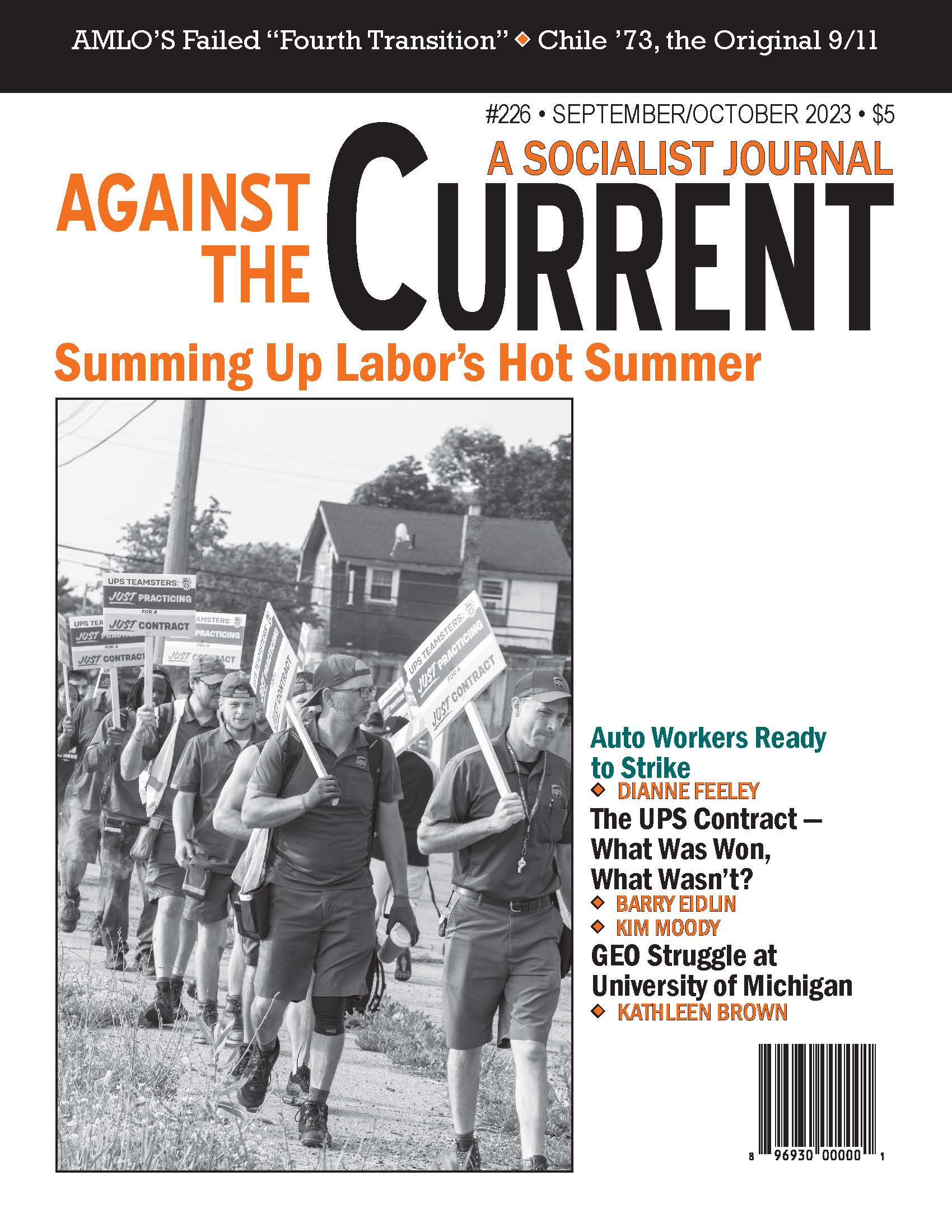 These two articles — by Barry Eidlin and Kim Moody — evaluate the decision of the IBT General President O'Brien to accept the UPS offer. They summarize the importance of the campaign for a good contract and the willingness to strike if necessary. Both see the year-long campaign key to winning a number of the union­'s demands. Could they have gone out on strike and ended two-tier wages? Or at least narrowed the gap?
The agreement was passed so part-timers — who represent the majority of the UPS work force — got a raise, but continue to be stuck in a lower tier, as they have been for more than 40 years.
Having formed an alliance with the top leadership, how far can a rank-and-file caucus push its program for transparency and equality in one contract cycle? What was the balance of forces that could have resulted in a breakthrough had UPS workers gone on strike at this moment? What impact could it have had on other struggles?
In the end, the contract was approved by 86.3% with a record 58% of members voting.
An earlier version of "The UPS Contract in Context" appeared in Jacobin.
September-October 2023, ATC 226