Against the Current No. 226, September/October 2023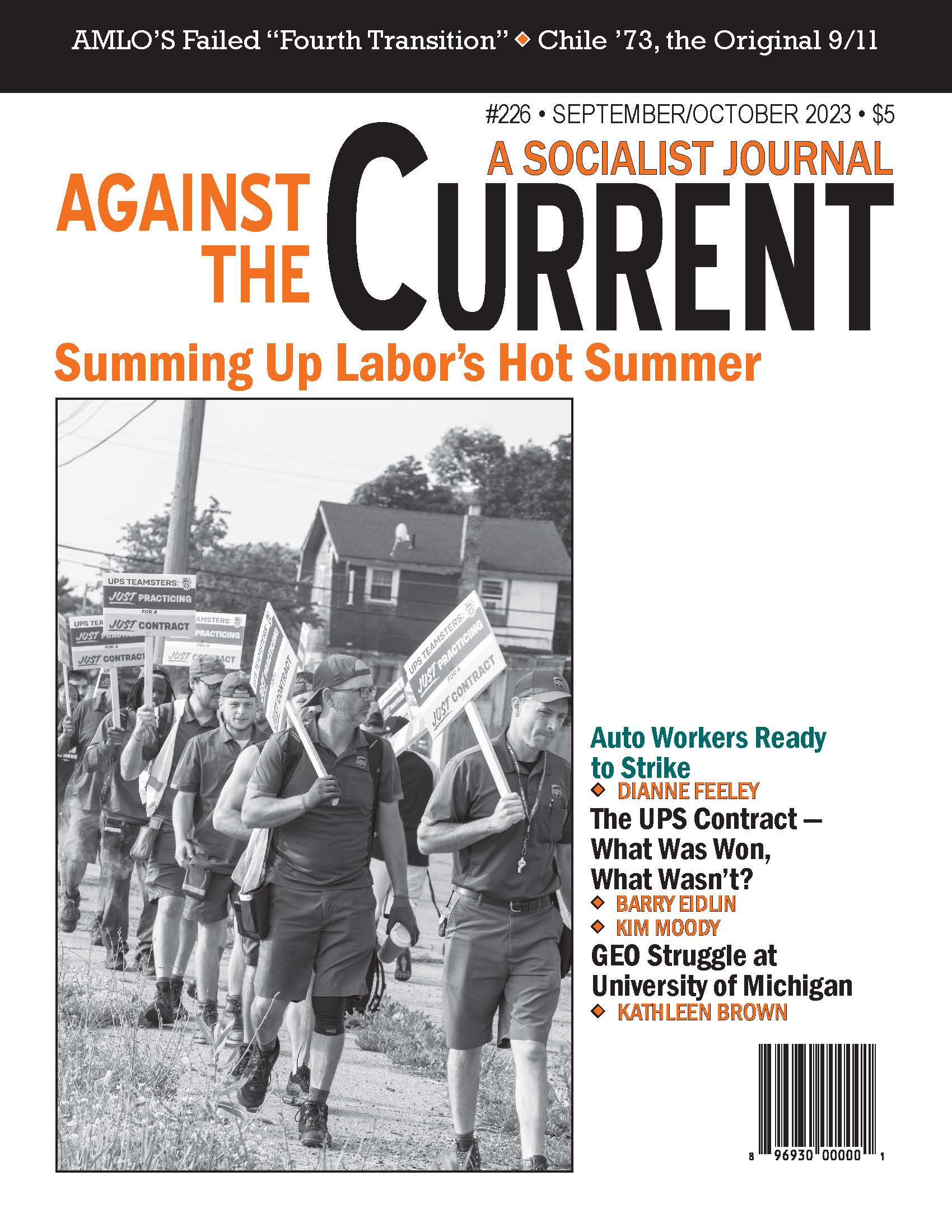 "WITH GLOBAL TEMPERATURE records breaking and fires and floods raging around the world, our house is truly on fire." Kristina Dahl, principal client scientist at the Union of Concerned Scientists, made this statement in an interview with CNBC.
This summer wildfire season in Canada provides a stunning sample of the global climate disasters that scientists were predicting to occur by the end of this century — now occurring 75 years ahead of schedule. The country has never experienced anything resembling it.
On any given day, over 1000 fires are burning in western Canadian forests — but also in the east, in Quebec and Nova Scotia, on unprecedented scales. Early in the season, by June 27, Canadian fires had already surpassed the previous total seasonal record, set in 1989, when it reached 18.8 million acres.
Before mid-July this year, the burn area was at 23 million acres. As of August 21, it stood at 37.8 million acres, twice the previous total record, consumed by over 5800 fires, with the season by no means over as it annually runs through October. At least four firefighters have tragically died, and the disruption of mass evacuations especially in the British Columbia and North West Territories is dramatic. Indigenous First Nations communities are particularly hard hit.
Almost the entire 20,000 population of Yellowknife, the NWT capital, was forced to flee as the wildfire reached within ten miles of the city. Providing refuge in Alberta, shelters, hotel rooms and emergency facilities are bursting.
Canada of course is no exception — with fires ravaging vulnerable regions from Italy and Greece to Tenerife in Spain's Canary Islands and western U.S. states, including the unimaginable horror of Maui. It's more than global warming — it's a deadly global warning.
September-October 2023, ATC 226