Against the Current No. 225, July/August 2023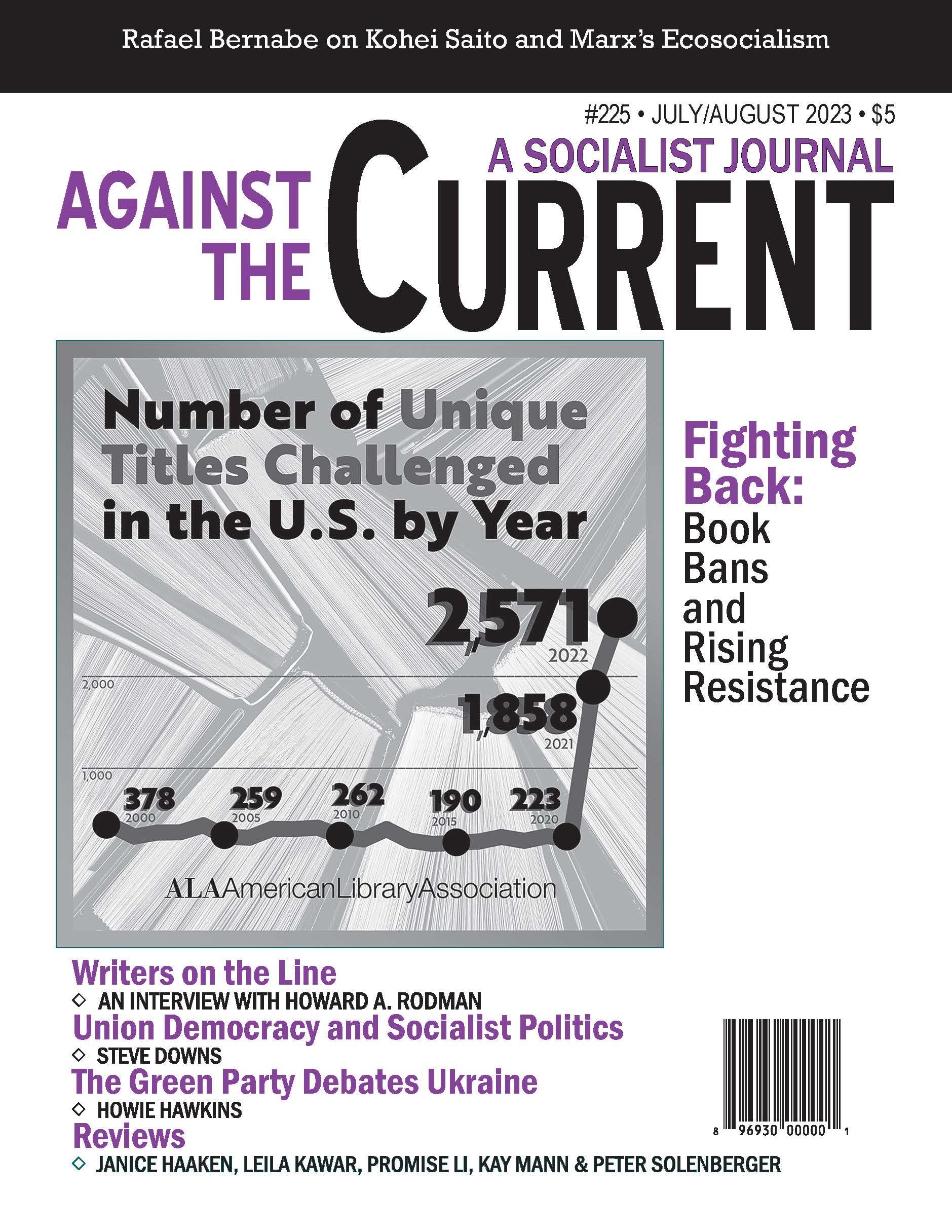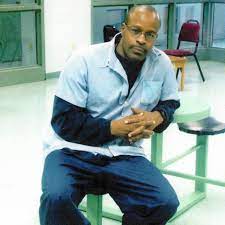 KEITH LAMAR, A death row prisoner in Ohio, faces a scheduled execution date of January 13, 2027. Several features of his case command attention — beginning with being held for nearly 30 years in indefinite solitary confinement, a condition that Amnesty International identifies as torture, while continually maintaining his innocence.
There's also the background of an exceptionally violent, now largely forgotten prison uprising; the remarkable person, author and artist that he has become; and a team of cultural workers spearheading the struggle for Keith's exoneration and freedom.
"Music," says Keith, saved him from despair and self-destruction in the hell of prison, especially the music of John Coltrane and Trane's classic suite A Love Supreme. In the past year he collaborated with Catalan jazz pianist Albert Marques to produce a CD titled "Freedom First."
On the album LaMar, from his prison location, reads original poetry and commentary interwoven with various instrumental ensembles led and arranged by Marques. Fourteen performances include Coltrane's spiritual compositions "Alabama," written in the wake of the infamous Birmingham church bombing, and  "Resolution" and Acknowledgement" from A Love Supreme, Mongo Santamaria's "Afro-Blue" which also became a Coltrane staple, and Marques' own compositions.
An equally unique work is an interactive sculpture DIGEST, created by Mia Pearlman, on display at the Michigan State University Broad Art Museum. As the website explains:
"The exhibition grows out of LaMar's experiences and his metaphor for the prison industrial complex as a digestive system designed to consume people and break them down.
"DIGEST is both a sculpture and a musical instrument, played by the motion of viewers' bodies: As visitors enter the space and move around the work, they trigger videos of LaMar telling his story and audio of a piano composition in five separate tracks."
Photos and a video can be viewed on Pearlman's website.
The Case and the Conviction
Easter Sunday, 1993 marked the beginning of an 11-day uprising at the Southern Ohio Correctional Facility, known as Lucasville where it's located. The story of the Lucasville events was the subject of the prominent historian Staughton Lynd's 2004 book Lucasville: The Untold Story of a Prison Uprising. Lynd contended that the five men sentenced to death for murders committed during the uprising were, in fact, victims of a gross frameup. (See Christopher Phelp's review of Lynd's book.)
One of the condemned men was Keith LaMar (also known at the time as Bomani Shakur). The www.keithlamar.org website states: "In the aftermath of the riot, the State of Ohio was under public pressure to clean up a multi-million dollar mess, one that included the death of a prison guard and multiple prisoners. After investigators trampled the crime scene and contaminated any and all potential evidence, they paid jailhouse informants to put together a false narrative and withheld evidence that would have proven Keith's innocence at trial…This evidence has never been heard in any court to this day."
Readers can go to www.keithlamar.org for continuing updates as well as information for ordering Keith's memoir Condemned and the Freedom First CD, musical videos, podcasts and donations. It's a case deserving national and global attention.
[This text is abridged from an article on Keith Lamar posted on the Solidarity website.]
July-August 2023, ATE 225