Against the Current, No. 222, January/February 2023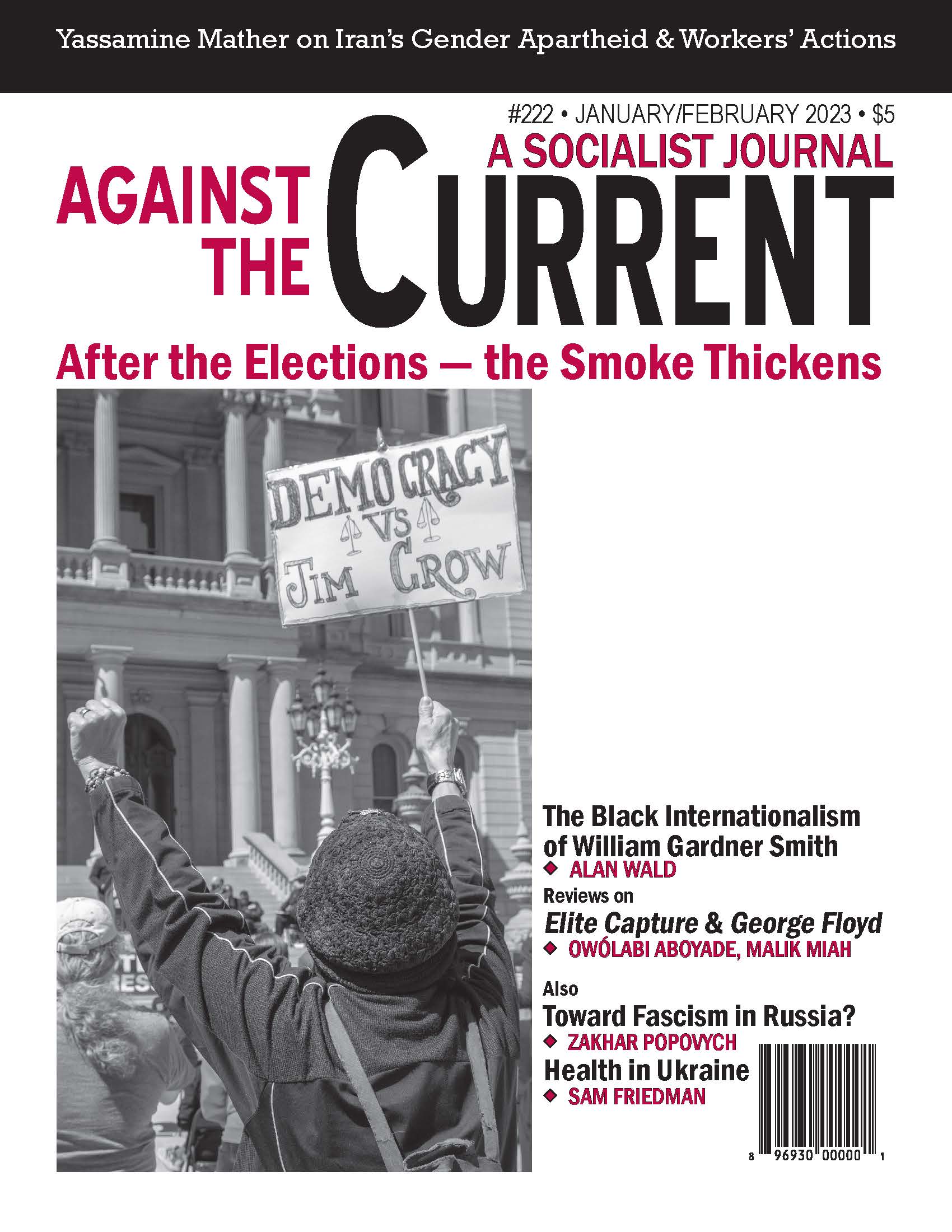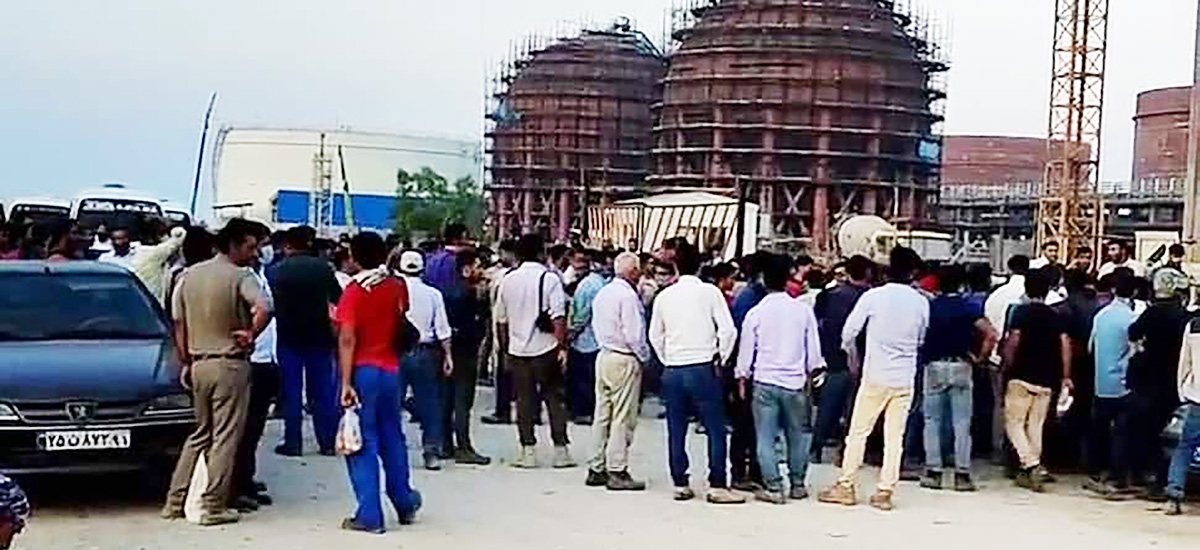 AT THE BEGINNING of December as we entered the 11th week of nationwide protests in Iran, there were reports of strikes in a number of production centers, including important industries such as the plants of the Esfahan Steel company.
According to the Free Union of Iranian Workers, employees at the Zob Ahan Esfahan Steel plant went on strike on November 27, protesting against the company's "failure to fulfil earlier promises." The previous dispute had been about low wages, which workers at the plant say are "lower than in other steel companies in Iran." They are demanding substantial pay rises.
There were also reports of a strike by employees of the Pars Khazar home-appliance company in Alborz Industrial City in Alvand. In a short video published on social media, the workers call out: "Shout, workers, shout for your rights!"
Workers at the Sarma Afarin company at the Alborz Industrial City in Qazvin have also been on strike. The company produces heating and air-conditioning systems, including compression chillers. And employees at the Mortab car company stopped work nine months ago after their wages were not paid.
Of course labor protests are often suppressed in Iran and almost immediately become political. In fact it is clear from the slogans of the workers that their demands go beyond wages and include wider social issues. In the industrial city of Isfahan we have seen a level of coordination between workers' strikes and protests on university campuses and on the streets, but we have to note that such coordination is rare.
However, three groups — Haft Tepe Sugarcane Workers, the Coordinating Committee to Establish Labor Organizations, and the Union of Retired Employees — have issued a joint statement supporting the "oppressed people of Kurdistan" and condemning the killings in Kurdish cities. The statement, addressing the "free people of Iran," says:
"Having freedom in various fields is a basic right, and it is the demand of those who have stepped forward in various fields of struggle in the past four decades and have worked hard in this way."
The statement notes that the rulers of the Islamic Republic of Iran "not only fail to listen to our most basic demands, but they have responded to every request and demand with bullets."
The three groups also demand the immediate withdrawal of all repressive armed forces from Kurdistan, the unconditional release of all political prisoners there, and the ending of rocket attacks in the whole Kurdistan region.
January-February 2023, ATC 222