Against the Current, No. 222, January/February 2023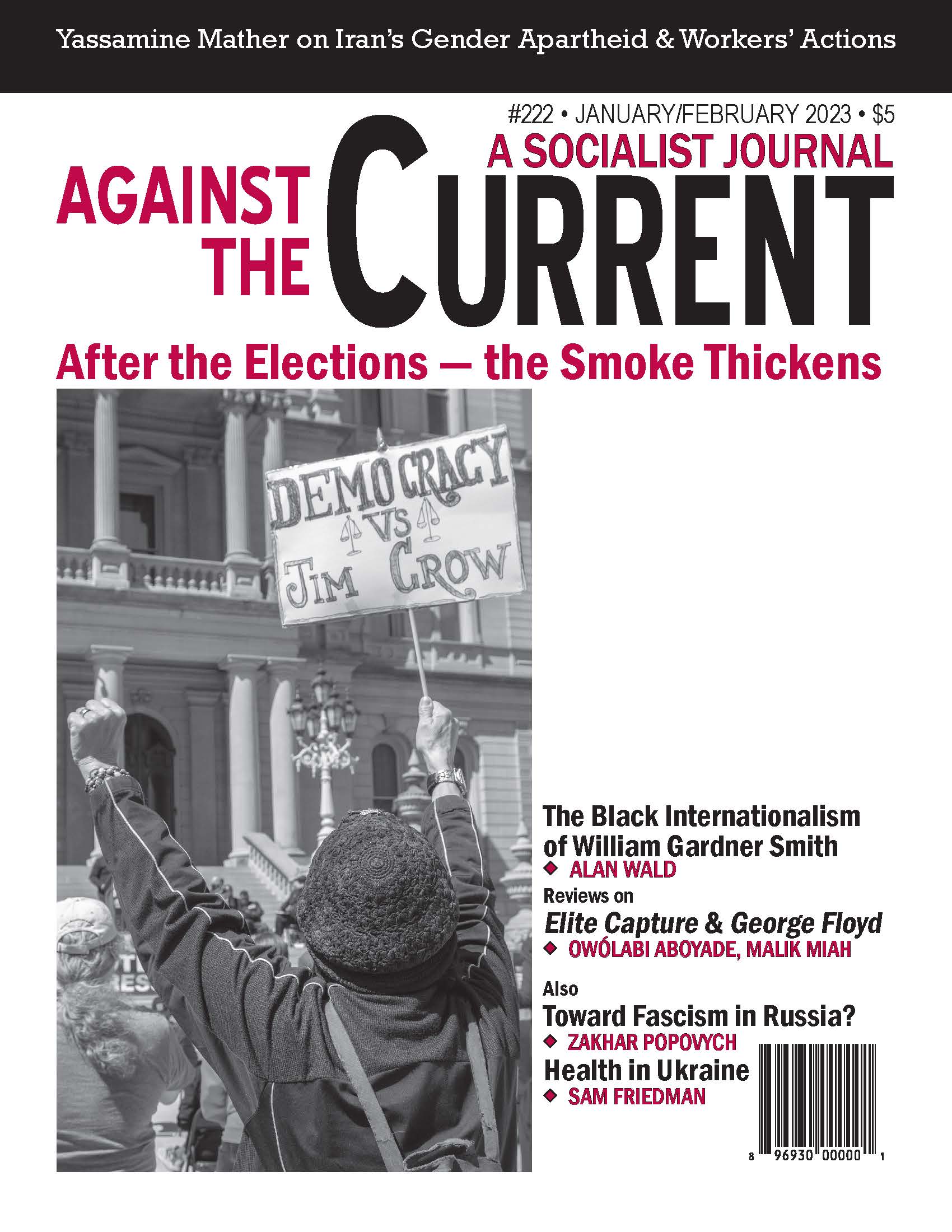 <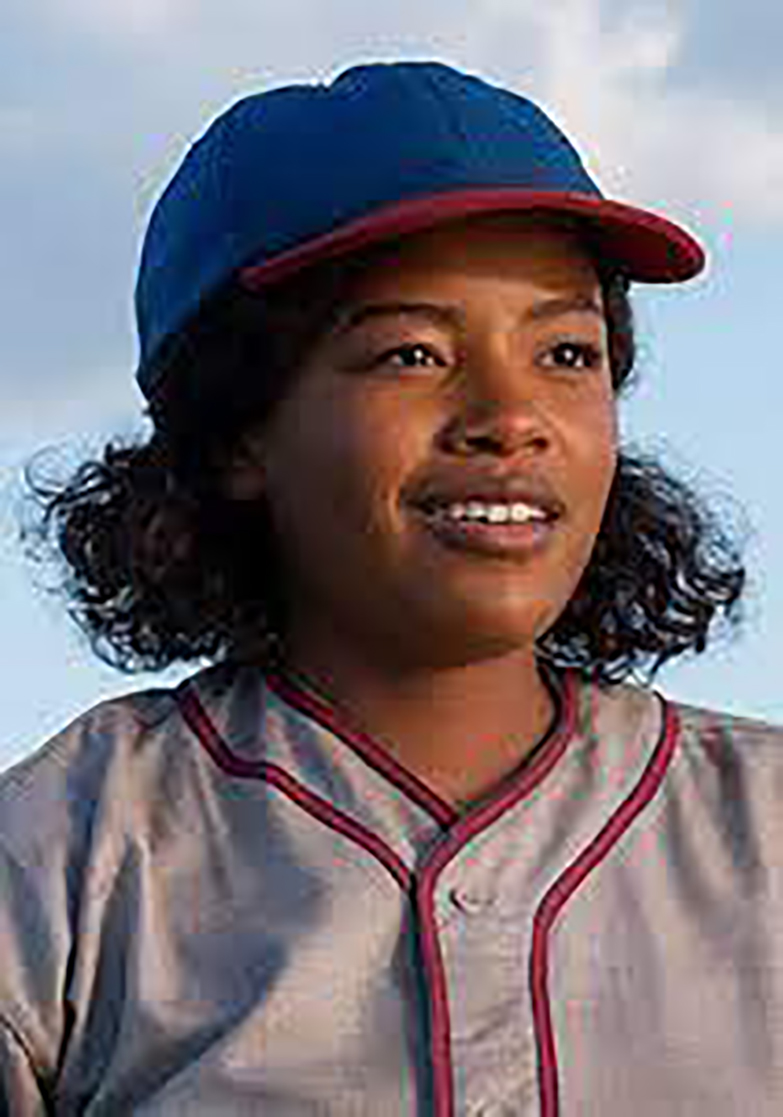 IN WHY STORIES Matter: The Political Grammar of Feminist Theory, Clare Hemmings (2011) argues that an investment in telling different feminist stories — so that we might redress the problems of an incomplete or exclusive feminist past — entraps us in a continuous loop of reproducing what can always only be partial stories. Hemmings urges us to experiment "with how we might tell stories differently rather than telling different stories." (17)
One of her experimental methods for doing this is to surface the affective attachments we have to our stories and the subjects that populate them. Rather than require our subjects to be more (heroic, agential, feminist) and our stories to be better (complete, inclusive), Hemmings encourages an engagement with the many desires, pleasures, judgments, and disappointments that inform our relationship to feminist storytelling.
In the new eight-episode Netflix series, A League of Their Own, a reboot of the 1992 film by the same name, the investment in telling a better story is certainly there, as the series explicitly responds to the blind spots and omissions of the film.
That Penny Marshall film was decidedly feminist, building the history of the All-American Girls Professional Baseball League (AAGPBL) around the character of Dottie, star catcher of the Rockford Peaches. Dottie is played by Geena Davis, her character inspired by the real-life Rockford Peach, Dorothy Kamenshek.
The film's most consistent critique centers on the bifurcation of "girls" and "ballplayers." One cannot be both in the gender binary world of the 1940s. Higher education and sports signal the masculinization of girls and women, and the film foregrounds the public panic around such gender transgressions.
Davis would go on to found the Geena Davis Institute on Gender and Media in 2004. The tagline of the institute is "If she can see it, she can be it," encapsulating the film's aspiration to write women into a history that had ignored and forgotten them.
For all the film's strengths, however, Marshall's story of the AAGPBL revolves almost exclusively around white women. One Black woman makes a brief appearance as an observer at the AAGPBL tryouts, showing offer her arm as she returns a foul ball. But her character and the league's segregation quickly recede from the storyline.
The 1992 film also represents the AAGPBL as largely heterosexual. There are winks and nods to lesbian life, but the heavy lifting of reading queer sensibilities into the film is left to the viewer. Doris, played by Rosie O'Donnell, laments that she is "not a girl," and that there are "a lot of us" in the league. But it is O'Donnell's real-life lesbianism and her best friendship with Mae, played by queer icon Madonna, that gesture towards rather than explicitly address queer lives.
A Recuperative Project
The Netflix series, directed by Abbi Jacob­son of Broad City fame and Will Graham of The Onion News Network and Mozart in the Jungle, is a recuperative project, rewriting the history of the AAGPBL to redress the film's white and heteronormative gaze.
The story of some of the women in the Negro Leagues runs parallel to and intersects with that of the AAGPBL. And in this reboot, not much is required of queer imagination. The occasional winks and nods give way to a queer historiography that drives the series.
So even as the series seeks to fill gaps with a different story, its emphasis is more directed towards telling this story differently. In this retelling queer life, queer desire and queer futures are the whole point.
The new series is built around two central characters — Carson Shaw, played by Jacobson, and Maxine (Max) Chapman, played by the luminous Chanté Adams, known for her critically-acclaimed portrayal of the rapper Roxanne Shante in the film Roxanne Roxanne.
Carson is white and married; her husband is overseas fighting in World War II. Max is Black and single; she spends most of her time with her best friend, Clance (Gbemisola Ikumelo), an aspiring comic artist and ebullient, funny and all-around cool geek girl.
In the first episode Carson makes the league, becomes a Rockford Peach, and immediately feels sexual sparks with her teammate Greta (D'Arcy Garden).
Max works at her mother's beauty salon, evades her mother's attempts to fix her up with a prospective husband, and has sex with the preacher's wife on the sly. When Max learns that the local screw factory has its own baseball team, she and Clance push to get hired.
Carson and Max each eat, sleep and breathe baseball, but that storyline is secondary to the one that explores their respective queer desires. When Max observes Carson and Greta kissing in an alleyway outside a bar, a spark of recognition connects them, and the series develops an array of queer characters through their different but connected lives.
The exclusion of women from professional sports, women's participation in the labor force, and the social construction of gendered bodies and norms — all these themes are interwoven through a feminist analysis informed by intersectionality.
As a key conceptual framework of Gender and Sexuality Studies that has arguably come to signal the ongoing dream of feminism, intersectionality powerfully informs the series by showing viewers how labor is organized around racial and gendered tiers.
Max's mother, Toni, makes Max a co-owner of the salon, emphasizing to her that in a racist and sexist society, owning a business is a path towards at least partial freedom. When Max is hired at the screw factory, she keeps her day job and works nights to conceal her factory job from her mother.
When Max and Clance initially apply to work in the factory, they are told by white women at the recruitment table that there are no jobs for them. Max pushes back, arguing that "the Roosevelt order says you have to consider me."(1) The white women respond, "The women here do delicate work."
As many feminist theorists and labor historians have argued, the gendered and racialized organization of work in the late 19th and into the 20th century, built on the legacy of chattel slavery and the Cult of True Womanhood, constructed Black women in proximity to working-class and masculinized forms of labor and against a white, middle-class femininity focused on marriage, family and the home.
A minor subplot coheres around the Mexican-American pitcher Lupe (Roberta Colindrez), who is dubbed by the league's mucky mucks as the "Spanish Striking Sensation." Instead of peppering the Rockford Peaches with "diversity," Lupe's transformation into a European (and therefore white) player reflects the processes through which Mexicans became racialized, drawing forth the annexed territory of Mexico and the history of Spanish and U.S. settler colonialism.
Queer Subculture and Desire
By far the most compelling plotline in the series is the exploration of a thriving underground queer subculture. In Carson's world, this takes place in a speakeasy entered through an accountant's office. Vi — who could be read as butch, nonbinary, genderqueer, passing, trans or all of the above — runs the joint with their wife, bringing Elizabeth Lapovsky Kennedy and Madeline Davis's Boots of Leather, Slippers of Gold to life.(2)
Vi is played in a fabulous cameo appearance by Rosie O'Donnell, who seems to be blossoming within more substantially queer characters, here and in the reprise of The L Word. In Max's world, underground queer life is centered around her trans and/or passing uncle, Bert, played by the stunning (be-still-my-heart) Lea Robinson.
Bert is also married and lives a rich life as a successful businessman and influential community member. Bert and his wife host private gatherings for queer Black people and it is here that Max finds an inter-generational thriving queer community.
It is queer desire — indeed, desire as queer — that gathers these beautiful, vibrant subcultures and the many subplots, narrative arcs, and individual and connected storylines of the series. The desire on view is desire for each other, for community, for lives of meaning, solidarity, play and liberation. As Max says, "It's okay to want things," an affective register that enfolds the series' characters, actors and viewers alike.
The desire reflected here is also for an end to Jim Crow, an end to the gendered, sexual and racialized forms of citizenship, labor and nation-building that characterize a putatively vulnerable United States in "uncertain times."
Queer life as a desirable, rich, delicious life is reflected in Carson's attempt to compare her marriage to her husband to her relationship with Greta. "It's like bread, warm bread. It's like warm bread with butter. Nice. With her… Have you ever had pizza?"
Carson has recently tasted pizza for the first time with Greta, on a date of sorts, and her mind and tastebuds explode. Queer desire isn't abject; it's a wild and deeply pleasurable engagement with the uncertainties of living outside of safety and comfort.
As their lives come together in friendship, queer kinship and solidarity, Max says to Carson, "I didn't even know living like this was possible." Carson responds, "I don't know if it actually is."
This tension and uncertainly reflect a world in the making, never fully guaranteed. But telling this story — a story of women's baseball; of laboring, racialized and gendered bodies; of sex, sexuality and kinship; of the many structures of inequality that shape U.S. history — through queer desire, Jacobson and Graham have heeded Hemmings' suggestions to allow affect to inform our storytelling.
The series doesn't promise to fill in all the gaps as much as it offers a sexy, gorgeous world that connects us to these characters in queer temporality, a world they and we will continue to fight for.
Notes
This refers to FDR's executive order 8802, which banned discriminatory hiring in the federal government and corporations receiving federal funds.
back to text
Boots of Leather, Slippers of Gold: The History of a Lesbian Community (Penguin, 1994) recounts working-class lesbian life in Buffalo, NY in the first half of the 20th century, with butch-femme relationships and women who passed as men key themes.
back to text
January-February 2023, ATC 222