Against the Current, No. 221, November/December 2022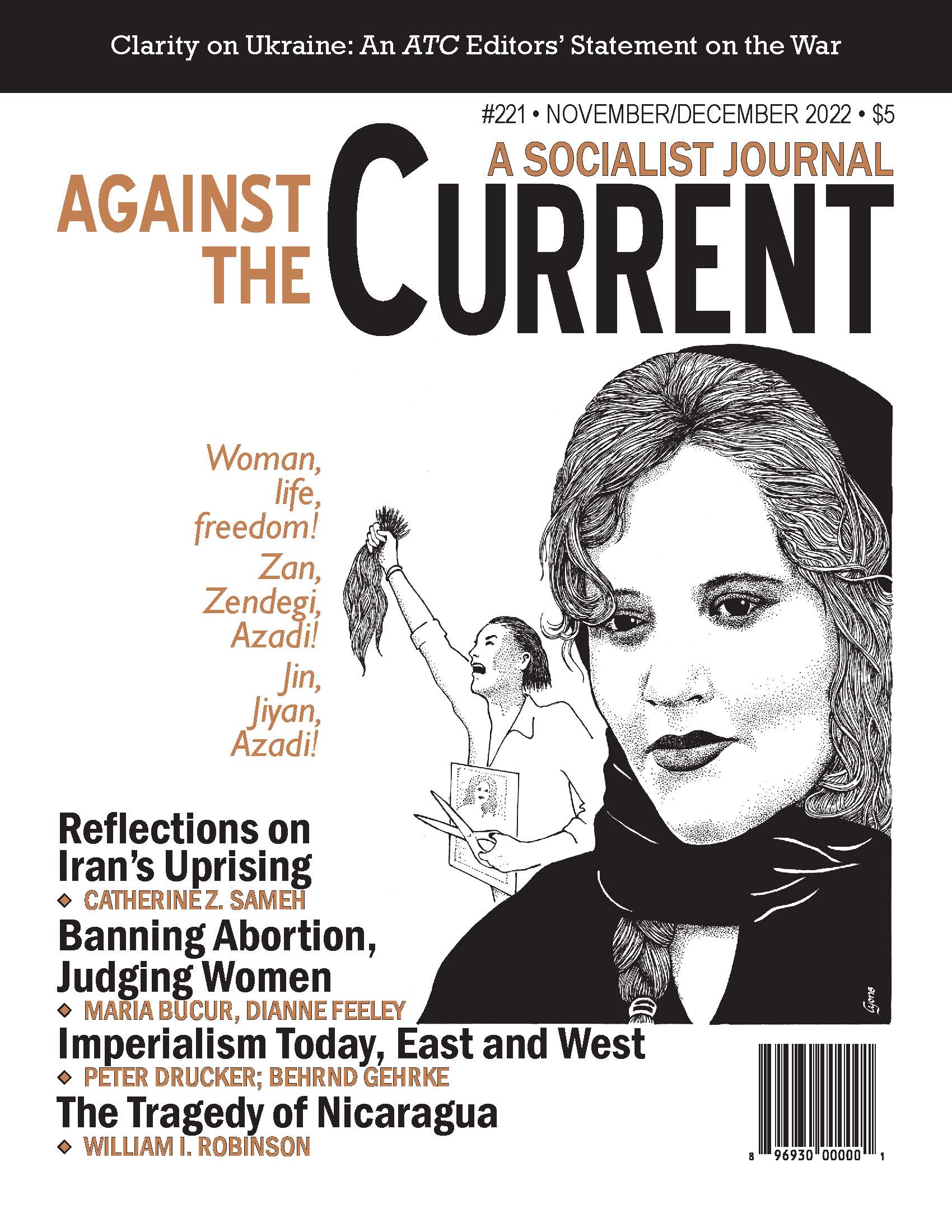 AS SOON AS SB1 passed, several lawsuits were filed by groups and organizations dedicated to the protection of full rights for women. In a lawsuit filed by Planned Parenthood in Monroe County, Judge Kelsey Hanlon signed an injunction that pauses the implementation of the new law until the lawsuit is settled. Starting on September 23, 2022, abortion services resumed in Indiana.
What is particularly remarkable in the decision signed by this Republican judge is the specific language she used to describe the potential harm of the law: SB1 "materially burdens Hoosier women and girls' right to bodily autonomy by making that autonomy largely contingent upon first experiencing extreme sexual violence or significant loss of physical health or death." (p. 11) Judge Hanlon identified the discrimination as based on gender and named the perverse outcomes of this law with the brutality they deserve: half of the population of Indiana will have full rights only if they are raped or in danger of losing their life. Surely, no contemporary state that dares call itself "civilized" can describe such a law as a reflection or its consideration for human rights.
The text also comes as a strong rebuttal against both Attorney General Todd Rokita and Hanlon's fellow Republican legislators, who have denied the existence of the right to bodily integrity in the Indiana State constitution. In August, testimony after testimony by women speaking about their right to bodily integrity was followed by an aggressive response from Republican representatives, who asked the witnesses to identify the language in the Indiana Constitution that speaks to the right to bodily autonomy. Judge Hanlon has delivered a persuasive interpretation of the Constitution along those lines and is serving it back to people who a year ago were articulating arguments about the constitutional right to bodily autonomy in challenging the federal COVID vaccine mandate for healthcare workers.
The lawsuit continues and will likely have a huge impact on both how bodily integrity is understood in Indiana law, as well as whether a fetus has the same rights in utero as a person.
November-December 2022, ATC 221