Against the Current, No. 219, July/August 2022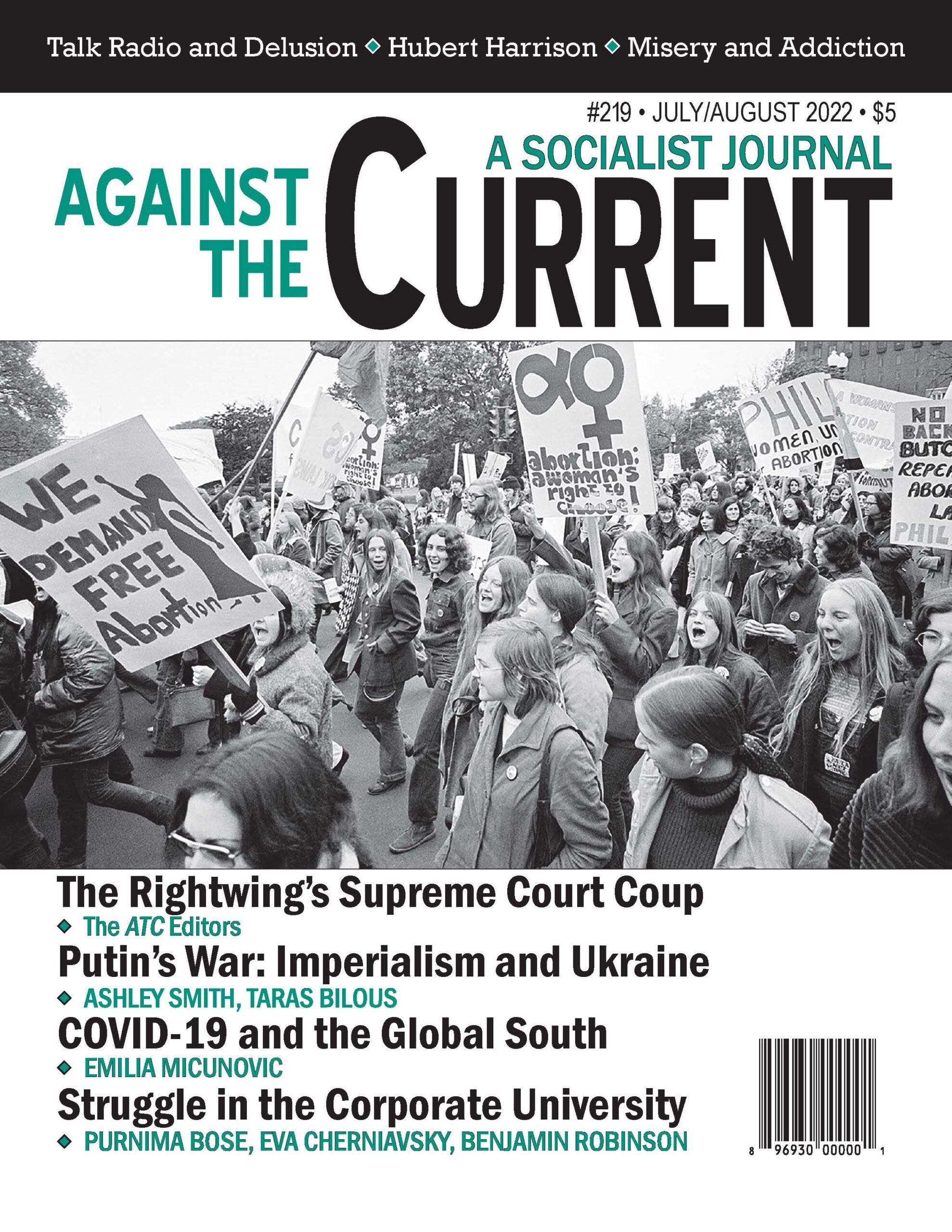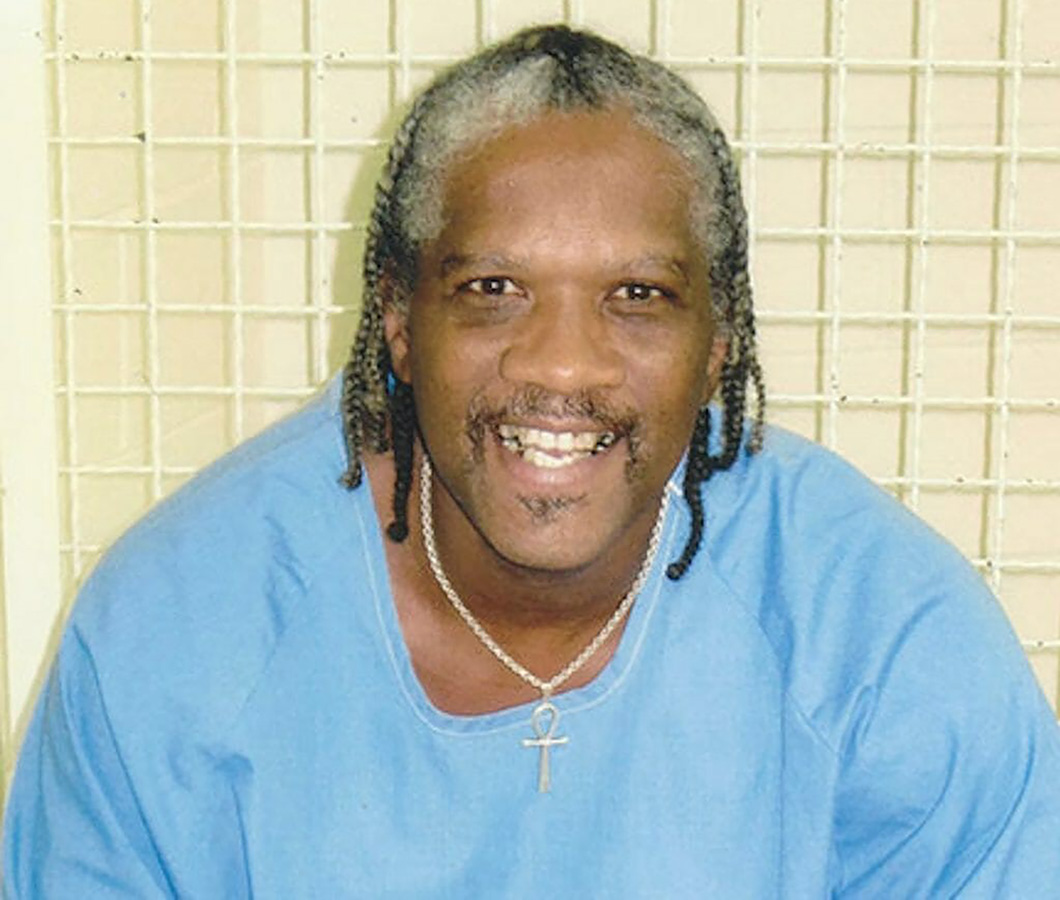 AGAINST THE CURRENT received this letter from Kevin Cooper at San Quentin Prison. For information on Kevin's long struggle against a wrongful murder conviction and death sentence, visit www.freekevincooper.com and www.kevincooper.org (Media Website).
I AM RECEIVING the issues of your great magazine, and I do receive them on a regular basis, then share them with other like-minded inmates in my situation here at S.Q.
I am well, and healthy and COVID free as I have had both regular vaccinations and a booster shot. AS FOR MY STRUGGLE, I am still here on death row at San Quentin prison waiting for the law firm that Governor Gavin Newsom appointed to do a Innocence Investigation on my case. (Newsom signed the executive order for an independent investigation in May, 2021. — ed.)
This is the only time in the history of California that any Governor has had an Innocence Investigation done in a death row inmate's case. "We," meaning my legal team, believe that we had to prove our case in order to get an investigation of this type, especially since California as a state does not have a innocence commission to do this type of investigating.
It's been about 10 months since this Innocence Investigation was ordered. May 28, 2022 will make one year since it was ordered. In the meantime, my attorneys from the law firm of Orrick, Herrington & Sutcliffe LLP have been cooperating with the law firm Morrison & Foerster, whom the Governor appointed to do this investigation.
The office of the San Bernardino county district attorney posted on its website the day after the Governor granted me this innocence investigation that "Governor Newsom Did Not Have The Authority" to grant me an Innocence Investigation. They are not cooperating in this investigation, I was told by my attorneys.
The COVID-19 situation here on death row has leveled off, meaning that there have not been any more inmate deaths here on death row from COVID-19. While every once in a while an inmate tests positive for COVID-19, we are put back on quarantine status, which means no contact visits with family, friends or attorneys.
We stay in that status for about 21 days, then if there are no more positive cases, we go back to what's called normal programming, meaning a return to contact visiting. We still have to wear masks inside the unit we live in, and during visits. We can take the masks off whenever we go outside to the yard for exercise, which is every other day.
Transfers
The Governor is trying to close down death row in this prison, and he said in a press conference in February 2022, that in two years he wants all inmates on death row to be moved and housed in other prisons in general population.
Many inmates, about a little over 100, were transferred to other prisons in a pilot program, which has since been ended. The pilot program came about because of a voter approved ballot measure called Prop.66 a few years ago.
Its purpose was said by the Republicans whose ballot measure it was, to speed up the death penalty, and to require death row inmates with restitution ordered by the court that convicted them, to be moved to other prisons in the state and to work in order to pay their court-ordered restitution.
The Governor is using this to empty out all of death row, even inmates like me who do not have court-ordered restitution. While all of this is going on, I and my family, friends, attorneys, supporters and even anti-death-penalty people around the world are waiting for the results of the Innocence Investigation.
If I am cleared by this investigation, and shown to have been framed by the San Bernardino county sheriff's department and the district attorney's office, my case can be the final nail in the coffin of the death penalty in the state of California. In the meantime I continue to read history books, and books that I find are relevant to the continuing fight for our human rights, and against all forms of oppression. I continue to learn, to grow and to con­tribute to the struggle.
About the case, from the May 29, 2021 Washington Post:
"CALIFORNIA GOV. GAVIN Newsom (D) signed an executive order Friday calling for an independent investigation into the case of Kevin Cooper, a Black death row inmate who has proclaimed his innocence for decades in a high-profile quadruple-murder conviction that's been met with scrutiny and questions, even allegations that it was three White men who did it.
"Newsom, who had previously ordered new DNA testing for evidence in the case, said the international law firm of Morrison and Foerster will examine Cooper's "claims of innocence" and application for clemency by reviewing his trial, hls appeals and "the facts underlying the conviction." Cooper, 63, was sentenced to death for the brutal 1983 s!ayings of a married couple, their 10-year-old daughter and an unrelated 11-year-old boy in a home in Chino Hills, California."
July-August 2022, ATC 219