Against the Current, No. 215, November/December 2021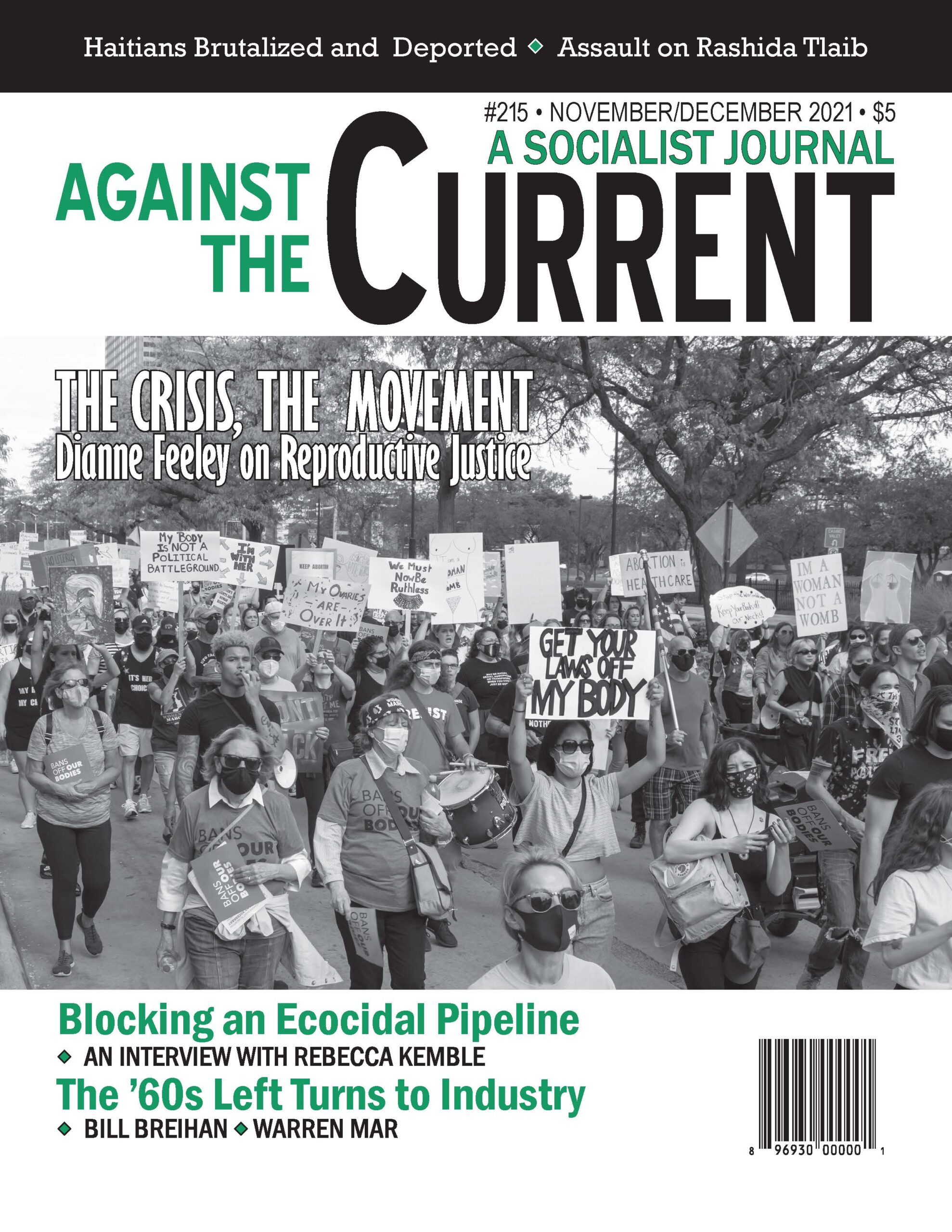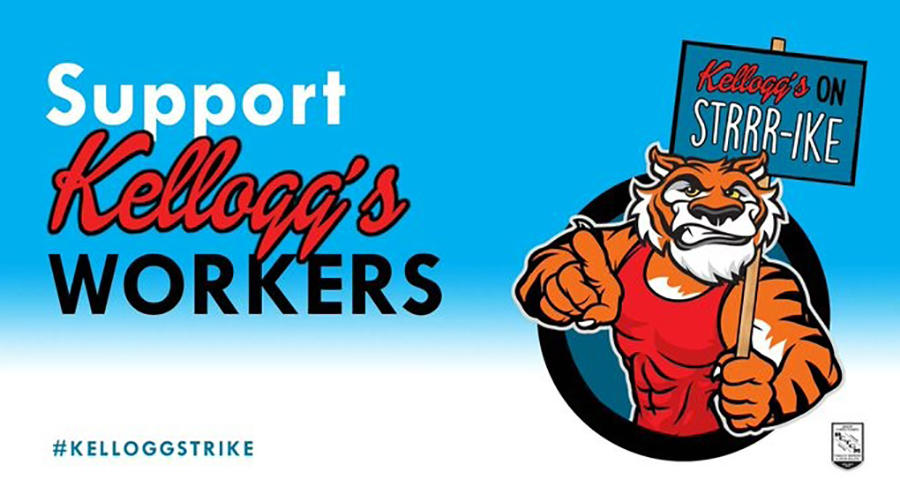 IT MIGHT NOT be a massive strike wave by historic standards, but a rash of fall walkouts have earned the label "Striketober" and attracted the attention of the media:
"From Alabama coal miners to Hollywood theater hands and from Kellogg's to John Deere, American workers are flexing their power across the economy." (Business Insider, October 16, 2021) The miners have been out on strike since April. They not only hold weekly mass meetings but they have taken their picketing to Wall Street itself.
Nurses in Tenet-owned St. Vincent's Hospital in Worchester, MA have been striking since March for a lower nurse-to-patient ratio. One of the largest for-profit corporations in the country, Tenet threatened to permanently replace the strikers, but failed to attract enough new hires it. As the strike continues, Tenet faces strikes at other hospitals.
While corporate profits — and the wealth of the super-wealthy — surged during the pandemic, working-class America suffered. Now, employers want to impose greater sacrifices, either permanent wage cuts or insidious two-tier contracts with fewer benefits for newly hired workers.
At John Deere ($489 million operating profit in the second quarter alone) 10,000 workers in 14 plants went out on strike. Since the 1997 contract Deere has implemented a two-tier wage and benefit system that workers see as unjust. While management has laid off hundreds, during the pandemic it implemented mandatory overtime. The latest contract had so little to offer that strikers are angry the negotiating committee signed off on it. The tentative agreement offered paltry wage increases, cuts to post-retirement healthcare and a third-tier for new hires by replacing pensions with a 401k. Earlier in the year Volvo workers turned their contract down three times, only passing it under when the corporation brought out their scare tactics and the UAW leadership offered no strategy forward. Will that happen again?
For Kaiser Permanente workers — pharmacists, physical and occupational therapists and special language pathologists, a central issue is killer work schedules that make it impossible to provide proper care and attention to individual patients.
In addition, in the midst of the pandemic, these corporations seek to permanently depress wages, increase co-pays for health coverage and impose lower pay and benefits for new hires as they rake in their profits.
Thousands of Kellogg's, Nabisco and Frito-Lay workers are on strike over pay, pensions and working conditions. Scab "replacements" have been brought in to keep production running. Remember: No sugar-frosted flakes for the duration!
November-December 2021, ATC 215