Against the Current No. 214, September/October 2021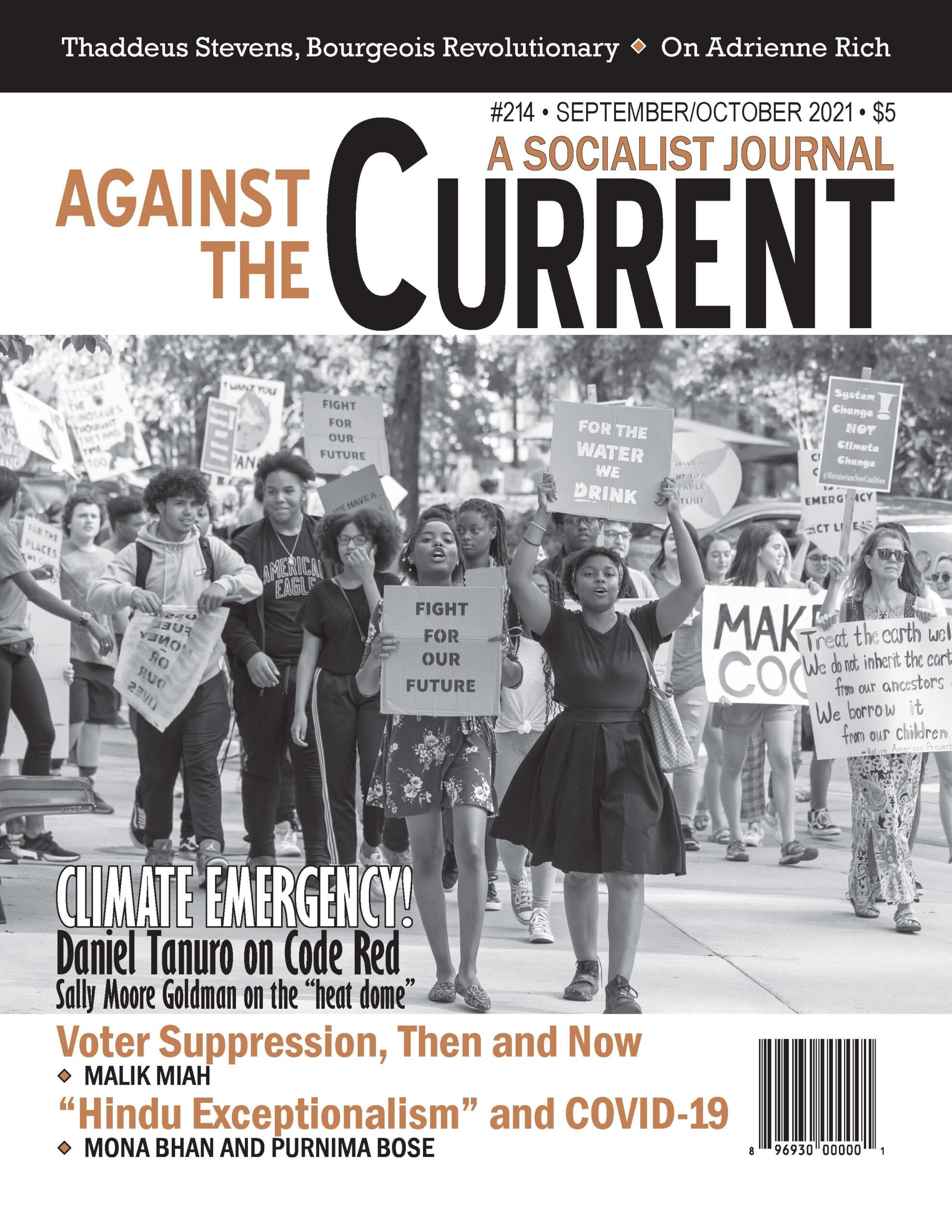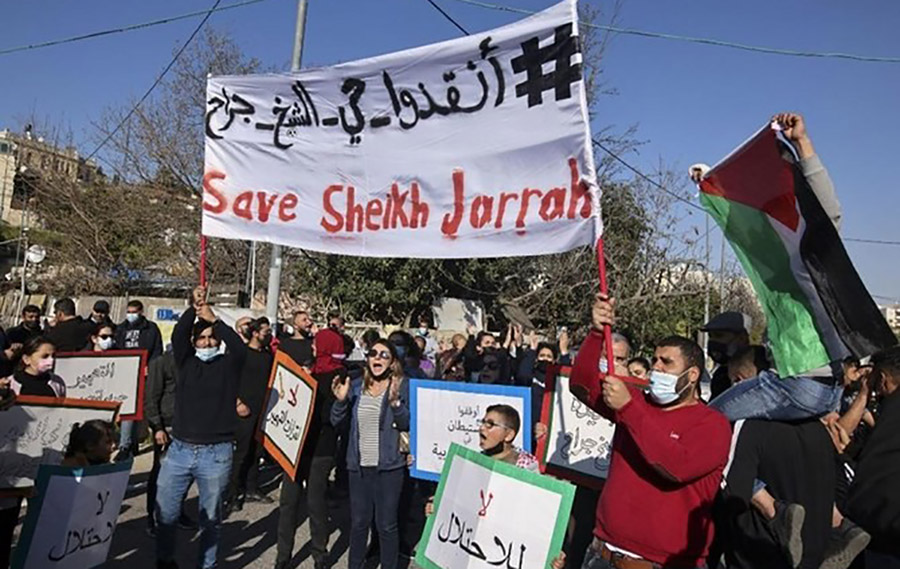 EVEN BY THE degraded standards of Israeli jurisprudence, this Supreme Court "compromise offer" was particularly appalling as well as cowardly:
"Under the Israeli high court proposal, four Palestinian families and dozens of others threatened with forced expulsion from the [East Jerusalem] Sheikh Jarrah would remain in the neighborhood as 'protected tenants' who could not be evicted, as long as they acknowledged that Nahalat Shimon Company — a right-wing settler organization dating back to the early years of Zionist colonization of Palestine — as the rightful owner, and paid it NIS 1500 ($465) in annual rent." (Brett Wilkins, Common Dreams online, August 3, 2021)
The settler company claims "Jewish ownership" of the Sheikh Jarrah homes on the basis that Jewish residents — who have no connection to the Nahalat Shimon outfit — had to flee when Jordan took over East Jerusalem in the 1948 fighting. Meanwhile under Israeli law, Palestinians forced out of their West Jerusalem homes, who were resettled in Sheikh Jarrah under Jordanian authority (1948-1967), are forbidden to reclaim their own family homes.
The pending Sheikh Jarrah evictions were the flashpoint for Palestinian youth protests and brutal Israeli repression leading up to the twelve-day Israel-Hamas confrontation earlier this year. Israel's Supreme Court at the time postponed the evictions and has improvised this sickening "compromise" — based on no legal or logical foundation whatsoever — to defuse a still-explosive situation. Sheikh Jarrah residents, of course, immediately rejected it. "The minute we pay rent for our homes, it means we have given up ownership," said one.
In the nearby Silwan neighborhood, Palestinian families are facing eviction — some already forced to demolish their own homes — for the construction of a "City of David" theme park, a tourist monstrosity to celebrate the myth-encrusted Biblical story of the ancient Judean king. It's one of the sickest examples one can find of the weaponization of religion and religious legend (similar in fact to what's happening in Modi's India, discussed by Mona Bhan and Purnima Bose in this issue of Against the Current).
While court battles remain to be fought, the ethnic cleansing rampage — and resistance — continues in occupied East Jerusalem and all over Palestine, with consequences that are difficult to contemplate.
September-October 2021, ATC 214