Against the Current No. 210, January/February 2021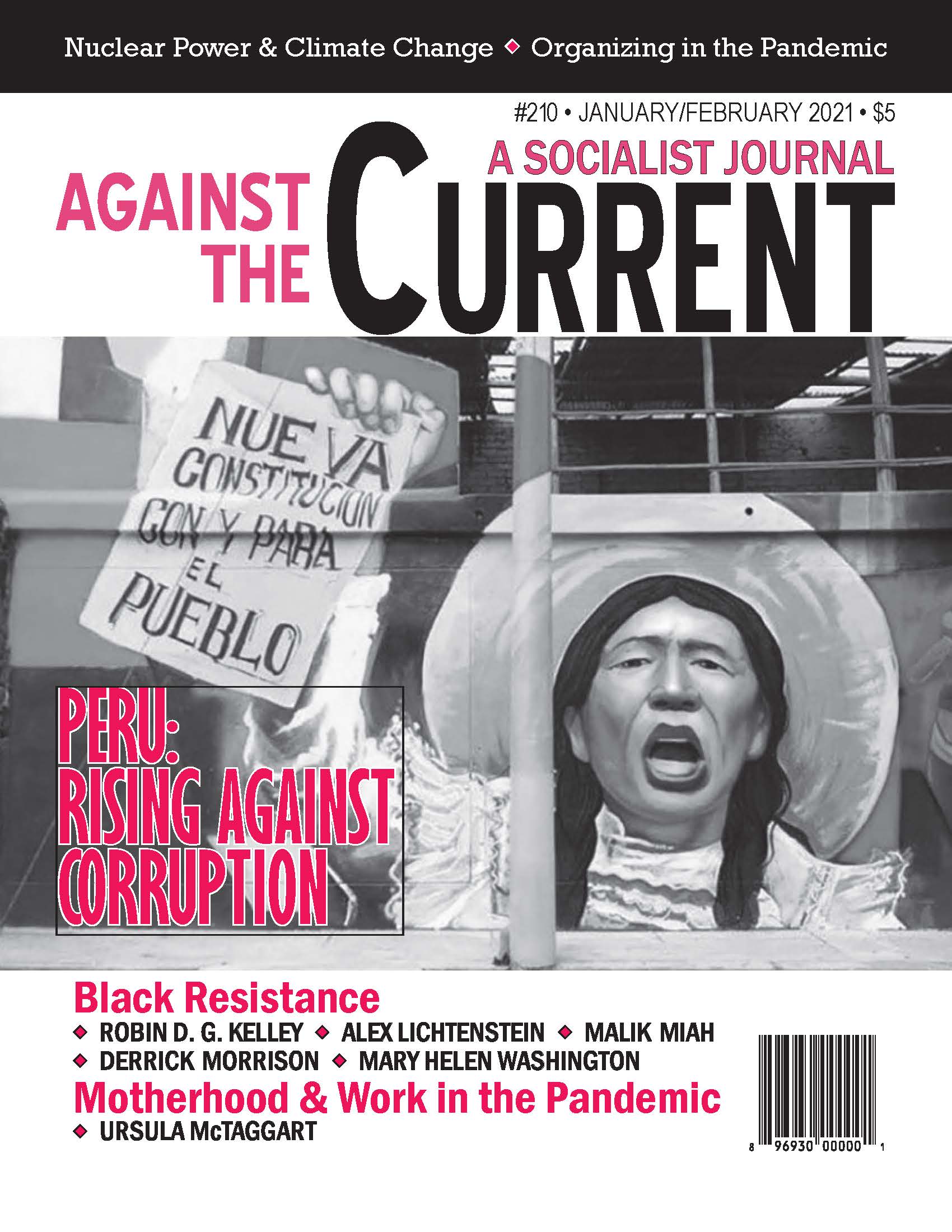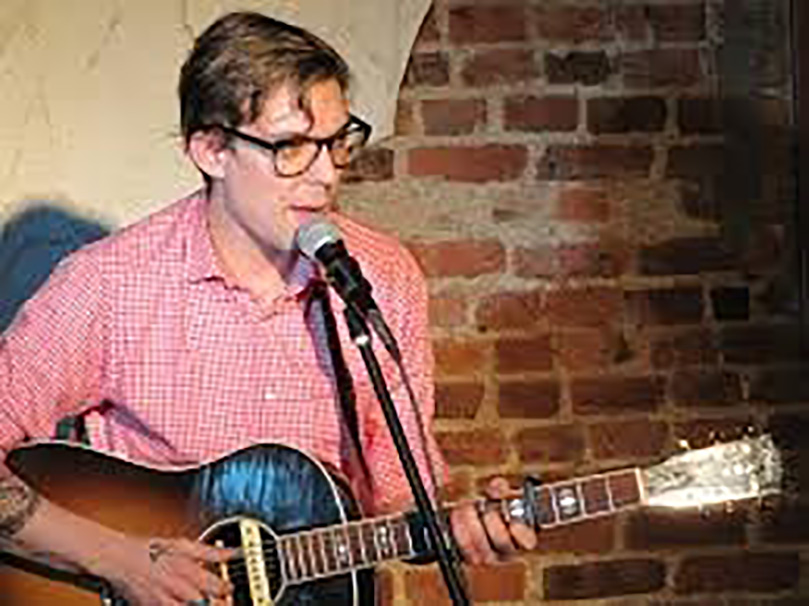 THROUGHOUT HIS CAREER, critics would comment on Justin Townes Earle's apparent lack of politics. It wasn't an observation out of nowhere. Justin was the son of fellow recording artist Steve Earle, the "hardcore troubadour," a musician whose proud embrace of socialist politics complicates the widespread (and inaccurate) association of country music with conservative politics.
To be sure, the younger Earle, who died at the age of 38 in August, was his own artist. Where his father's sound has always embraced a rough-around-the-edges folk­siness, Justin's songs were a polished blend of country, R&B, gospel, blues, and early rock and roll. Steve's radical parables weren't regular parts of Justin's repertoire. Justin's lyrical stories were always more personal, intimate and poetic.
It would be wrong, however, to say that the younger Earle's music doesn't reflect something of the working-class experience, particularly among young people. Being born to a country music legend didn't guarantee Justin much of anything. He was raised mostly by his mother Carol Ann after Steve left and his parents split. In interviews years later he would talk about being abused and molested (he never said by whom).
Though he would end up playing in and touring with his father's band, he was kicked out after his own addictions turned him into a whirlwind of addiction and destruction. According to him, he was 12 the first time he tried heroin, 16 when he first overdosed.
The phrase "white working-class" is almost used as a slur in American political discourse. Liberals love to trot it out with a wink, a coded phrase for rural drawls, MAGA hats and a fanatical love of guns. But then, class is mostly cultural to American liberals, devoid of any real economic meaning.
The disinvestment and immiseration of the American Rust Belt is for the most part left unaddressed. If you want to know why a significant portion of post-industrial America votes for Donald Trump, this is it. It is also the reason for a great amount of despair and hopelessness, loneliness and isolation.
These are the types of places where an opioid haze is preferable to acknowledging your own futurelessness. Neither Trump nor Biden — who played his own crucial role in the disappearance of American jobs — can offer anything to fundamentally resolve this
The Hurt Inside
In a 2019 interview with Rolling Stone, Justin said,
"[I]t ain't a drug company's problem that somebody started taking pills. You know what the problem is? It's something hurt inside them. Something wasn't right inside them. And the world didn't treat them right. They never felt comfortable. And they found something that made them comfortable."
Of course, he was wrong about the complicity of drug companies. But he was right about the wider setting. A world that fails to meet our human needs is one in which humans are slowly broken.
This is what makes Justin Townes Earle's music resonate. He was a storyteller first and foremost. Given his namesake — Townes Van Zandt, perhaps the greatest singer-songwriter in country music history — he had better be. In interviews he also referenced Woody Guthrie as an influence.
His albums, particularly early ones like Midnight at the Movies and Harlem River Blues, tapped into an existential displacement that defines young working-class lives; the feeling of being rootless and yet trapped.
The songs' stories will take place in Memphis or New York as often as they do nondescript small towns. No matter the setting or action, there is always a forlorn sense of a larger world that the narrator cannot reach, a more fulfilling plane of existence always denied us.
Though comparing him with his father remains an unfair way to measure his music, one can nonetheless hear a poignant narrative come out when listening to the music of Steve and Justin side-by-side.
Steve's is the story of post-'60s radicalism, stubbornly holding on even as the prospects of working America are gutted before his eyes. While notions of inherently conservative country music and country people swirl around him, he clings fiercely to those beautiful stories of people struggling for a life worth living.
Justin's music picks up the torch, but in an undeniably millennial manner. Much as he wants there to be something better, his experience tells him otherwise.
He has no reason to disbelieve what his father tells him, but he himself can only touch the things that make him alien in his own home. Through the majority of his albums, we are left wondering what would happen were these exquisitely painful stories to be imbued with a bit more of his father's righteous anger.
Kicking Against the Confines
In the spring of 2019, Justin Townes Earle released what was to be his last album: The Saint of Lost Causes. Again, his protagonists are all kicking against the confines of their own isolation. But there is a greater awareness of the active role his settings play in making existence so intolerable.
"Appalachian Nightmare" takes us from Cincinnati to West Virginia to Tennessee to tell us of a doomed young man overwhelmed with addiction and crime, gunned down after accidentally killing a cop in a robbery.
"Over Alameda" is a story of a Black family leaving the Mississippi Delta behind for Los Angeles, only to find the same segregation and deprivation waiting for them. Two songs, "Don't Drink the Water" and "Flint City Shake It" use the Flint, Michigan water crisis as their backdrop.
This is an album populated by shuttered factories and poisoned wells, desperate people and broken hearts. In other words, it is a profoundly American album, coming from a genre obsessed with its own American-ness.
It is also, in notable contrast with Justin Townes Earle's previous work, an album that dares to assign blame. The title track, opener of The Saint of Lost Causes, treats those cheated and left behind almost like vengeful ghosts, biding their time, waiting for a chance to get their own:
How many encounters do you ever have
But again, how many wolves you ever seen?
You got about as much chance of seeing one of them
As you do running into me
Still take nothing for granted
Might live on the best block in Beverly Hills
Be sure you lock up tight at night
'Cause you know poor folks ain't got nothing to steal
Just pray to the Saint of Lost Causes
Now the man who wrote these words is himself a ghost. Reports tell us it was a drug overdose. Was he the lost cause? Are we? That's ultimately a question he couldn't answer on his own.
January-February 2021, ATC 210