Against the Current No. 209, November/December 2020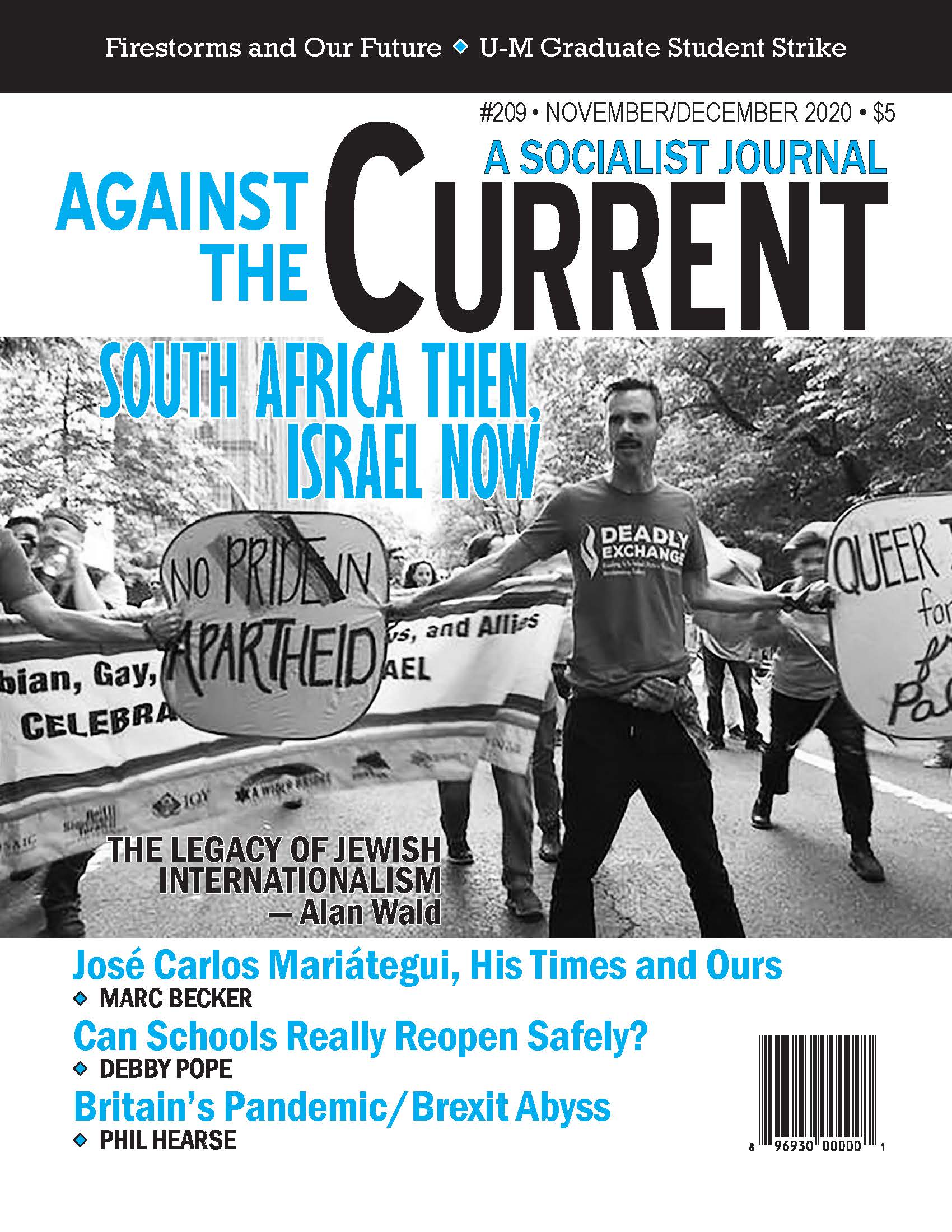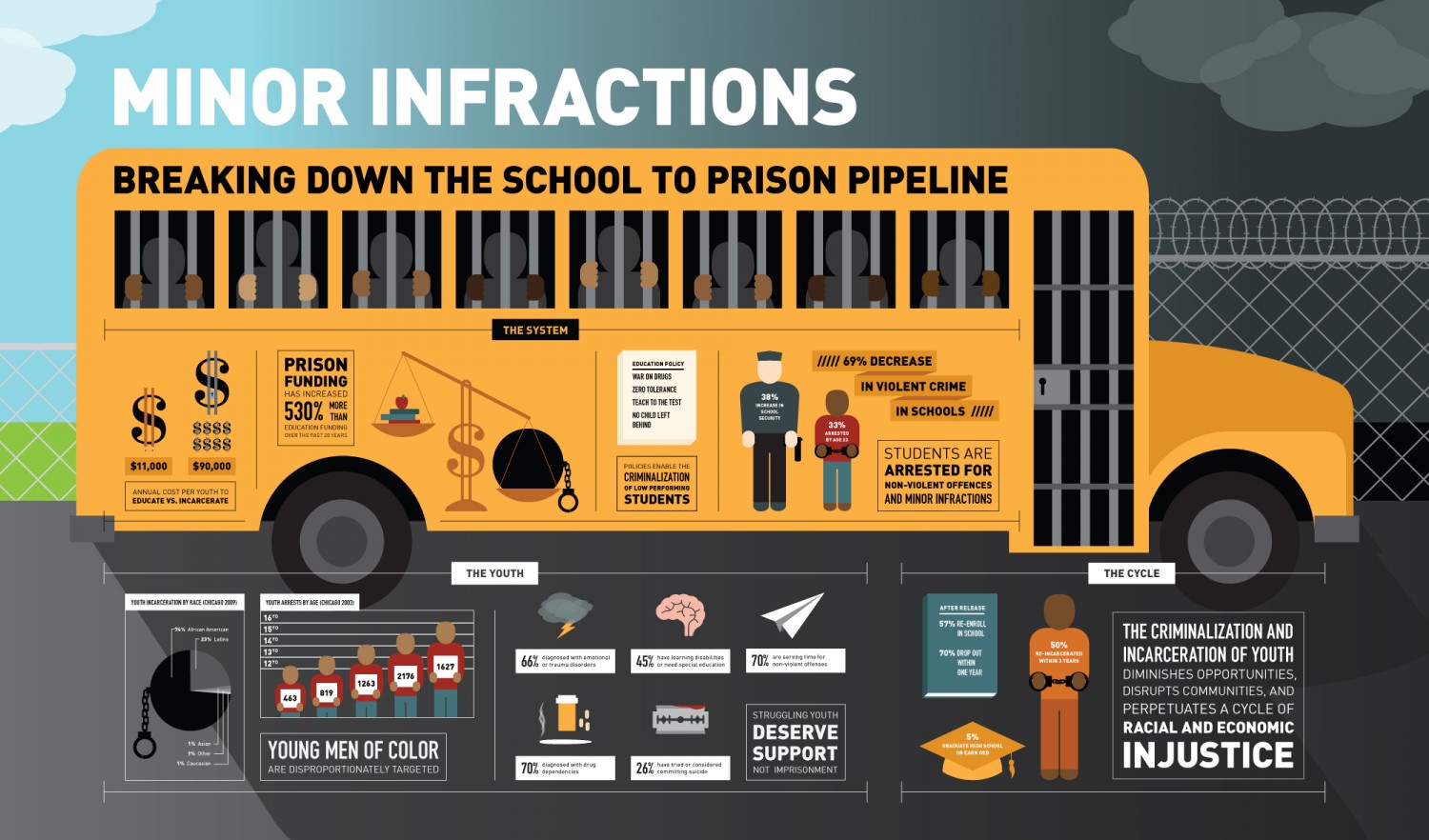 THE UNITED TEACHERS of Los Angeles (UTLA) in late June endorsed a call for the Los Angeles United School District (LAUSD) to eliminate its $70 million contract with the city police department. This contract paid for 400 police, representing the country's largest independent school police force. Instead the money should be shifted to providing for student needs such as counselors, psychologists, psychiatric social workers, and pupil services and attendance counselors.
On June 30, the LAUSD School Board approved the immediate cut. This decision came after Students Deserve, a grassroots high school network, had carried out a several-year campaign for investing in Black, Brown and Muslim youth by divesting in policing. SD called for counselors and other resources that would benefit the whole child, rather than the punitive policing model where random searches are standard.
Asia Bryant, a SD activist who just graduated last summer from Hamilton High, pointed out on Suzi'sWeissman's interview program on Jacobin Radio that in schools with a majority white student body de-escalation tactics were the norm. But in those with a majority Black/Brown students a "no tolerance" policy was in place. In fact, police have taken over disciplinary roles such as issuing city citations for being tardy or absent.
Bryant mentioned that the presence of armed police changes the campus atmosphere. The presumption is that police presence is necessary because students are potential criminals. She called for employing restorative justice model when a fight breaks out between students, instead of police intervention.
That begins by figuring out what caused the fight, which means listening to students, not imposing brute force. Bryant remarks that "would make for a much better learning environment, for a much better school environment."
Also interviewed was Sarah Djato, a high school senior at Dorsey High and Students Deserve organizer. She remarked that policing teaches students that "We don't deserve love, we don't deserve care within the school system, and the school system clearly doesn't care about us."
During the teachers' strike in early 2019 the union reached out to students, parents and community partners, including Students Deserve. That strike was a breakthrough moment. Suddenly students had a role to play in supporting the demands teachers were raising for having smaller classes. "We spoke to them about why it was important to take up the policing issue," said Djato. "They did — they made that one of their strike demands!"
The demands that the teachers raised went beyond teacher-focused issues but bargained "for the common good." This included opposing the racist daily searches of students, eliminating suspensions and harsh punishments that disproportionately target Black and Brown students, and wrap-around services that provide a learning environment.
After voting its support to cutting the contract with the police, UTLA joined a coalition of organizations, including Black Lives Matter LA, ACLU of Southern California, California Association of School Counselors, CHIRLA, Asian Americans Advancing Justice Los Angeles, and California National Organization of Women to lobby the LAUSD School Board meeting at the end of June.
The board's 4-3 vote approving the $25 million police contract reduction capped weeks of protest by Students Deserve and Black Lives Matter-LA. This is a significant decision in the second largest public school district in the country, with about 100,000 K-12 students plus another 100,000 in day care and adult education programs. Ninety percent of are students of color, with more than 80% low income.
The late-night school board vote came after followed testimony by students who detailed the fallout by the daily presence of law enforcement. They pointed out how police sometimes stood outside school, on occasion using pepper spray. Further, years of research demonstrate that school police presence lowers graduation rates, does not make schools safer, and negatively impacts student learning.
Students Deserve recently surveyed students and former students about their encounters with school police. Over 80% of the 5433 responses responded negatively to police presence. When students are arrested just outside the school, and in front of other students, they feel they are being shamed.
The school board's motion prioritized serving the needs of students of color and set up a task force to "reinvision" school safety. Other school systems — in Oakland, San Francisco, Richmond, Denver, Portland, Minneapolis, Milwaukee, Charlottesville and beyond — are discussing the removal of armed officers from campus and redirecting the funding to an expansion of programs that can facilitate learning.
November-December 2020, ATC 209