Against the Current, No. 205, March/April 2020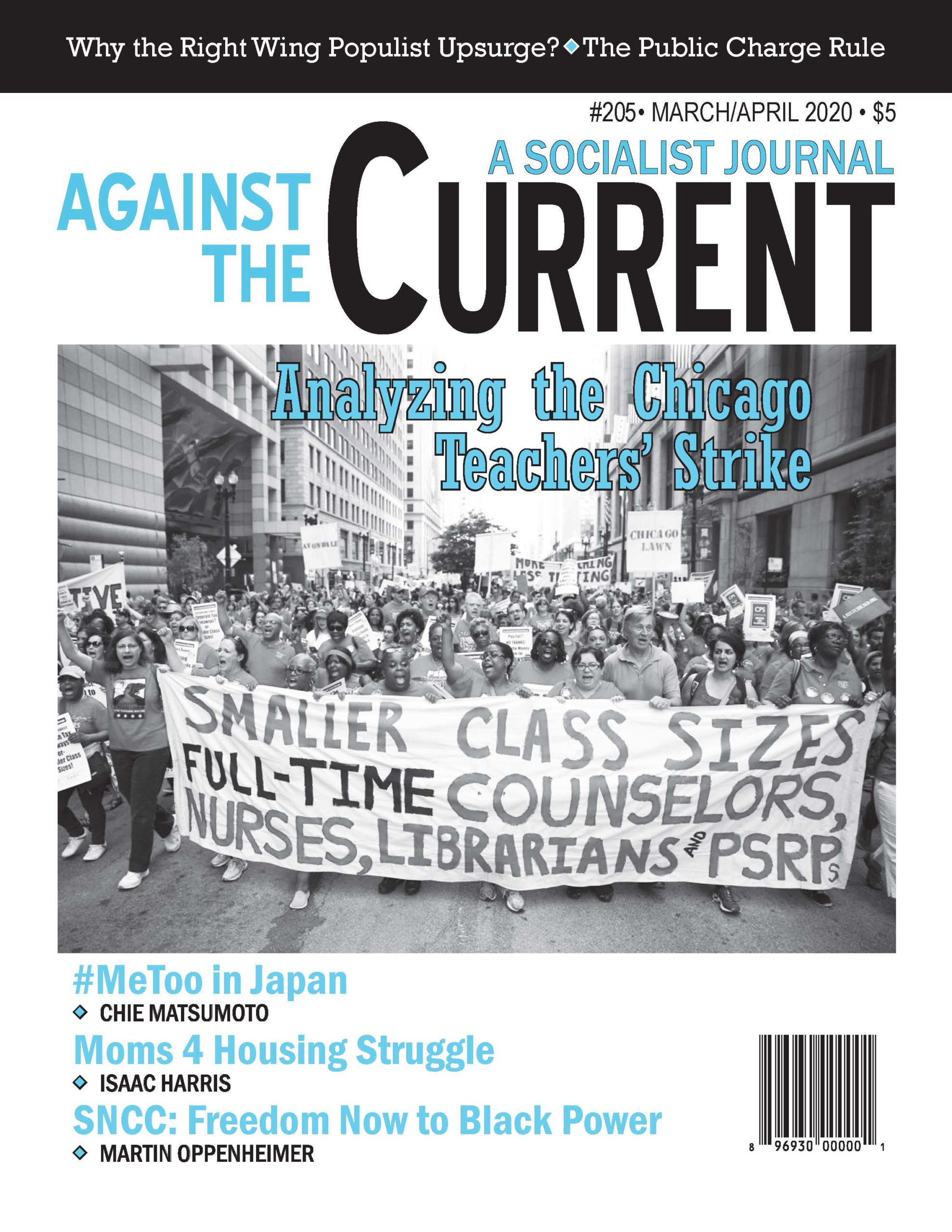 SIWATU SALAMA-RA, A Detroit community and environmental justice organizer who served nine months in prison before her felonious assault conviction was overturned last year, is free. Because Wayne County Prosecutor Kym Worthy's office refused to drop the spurious charge, Siwatu made the difficult decision to accept a misdemeanor plea of "brandishing a firearm" that carries a 90-day sentence — enabling her to go free for time already served.
While in prison, Siwatu was forced to give birth while shackled and then removed from her newborn son. The conviction was overturned due to errors by the trial judge.
Siwatu's case began in 2017 when she defended herself, her mother and her daughter from vehicular assault by pointing a legal, unloaded, licensed weapon. Despite the lawful defense of herself and others, she was convicted on a felony firearm charge that carried a two-year prison term.
Siwatu and her Freedom Team remain unwavering in support of her innocence, Regarding her plea deal that ends the case, the Freedom Team stated: "Though this is not the just vision of freedom we were working toward, we cannot risk Siwatu being separated from her family and her community again. This ends a nearly three year ordeal. And we stand here on this day, with our sister liberated because of all of you, because of the love of this community, and your unwavering support to Siwatu and her family."
In Siwatu's own words: "This was an extremely difficult decision to make because I should have had the right to defend myself and my family from an attack, but instead I am now defending us from state violence. After experiencing the blatant injustice of this courthouse firsthand, there is no evidence that a just process is possible here. Therefore it is not worth going through another unfair trial and risking being separated from my babies ever again.
"I am a living example of how prosecutors weaponize Felony Firearm and other heightened charges in order to corner people into taking plea deals, regardless of their innocence. This vicious system must come to an end, and we have a lot of work to do."
Siwatu is now committed to working with and for imprisoned women to ensure that no pregnant person at Huron Valley ever lives through the kind of hardships she faced. She will fight for an end to the prison industrial complex, and continue to link this work to the environmental justice and climate justice movements that raised her.
March-April 2020, ATC 205