Against the Current, No. 205, March/April 2020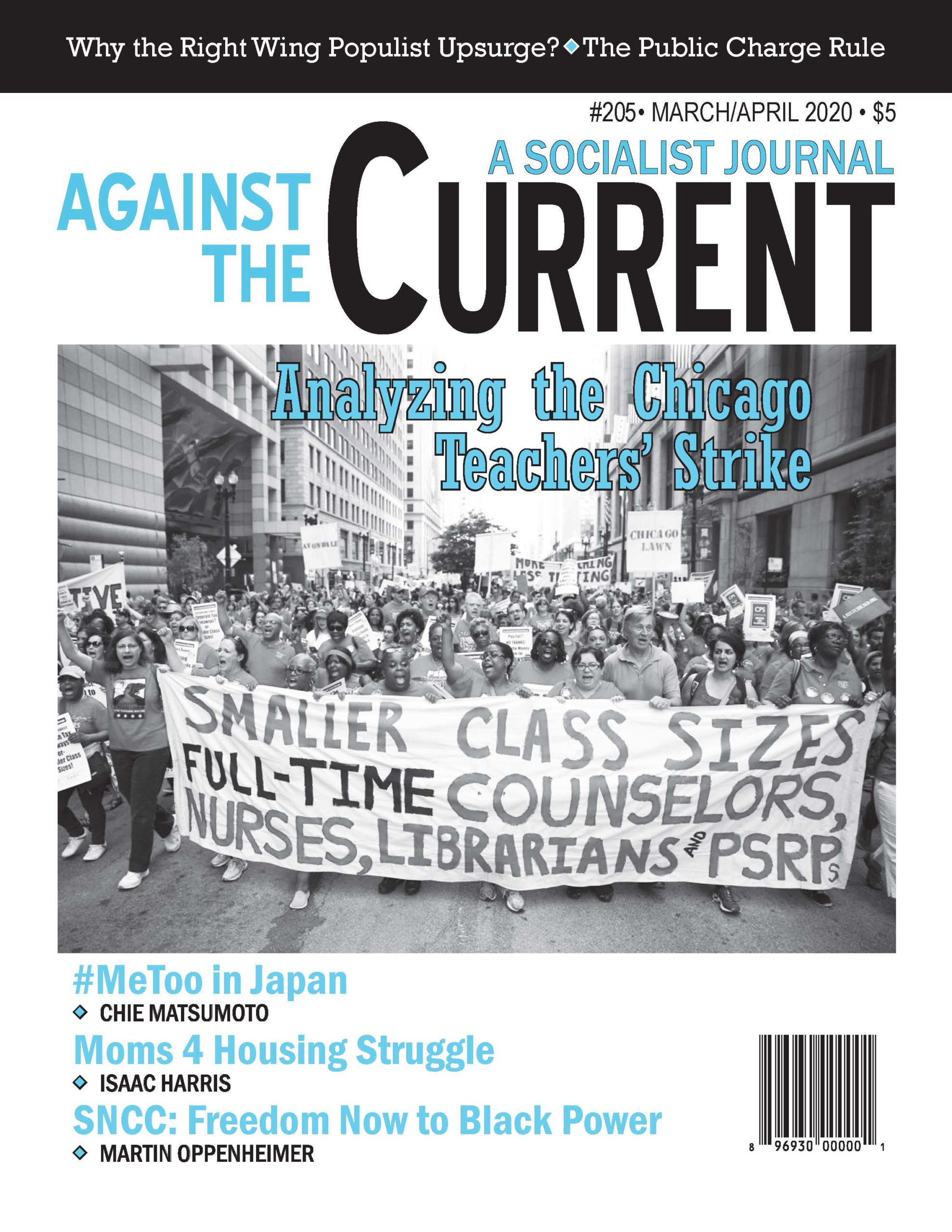 YOU'RE THE BEST: We're thrilled to report that our annual fund appeal, concluding on Super Bowl Sunday, raised $5875 in support of Against the Current. Many thanks to everyone who so generously contributed!
We encourage our readers to attend the Socialism 2020 conference, July 2-5 in Chicago (see https://socialismconference.org/ for online registration). In addition to prominent speakers, this event features over 100 panels with ample audience participation, including some sponsored by Solidarity and ATC. We hope to see many of you there.
March-April 2020, ATC 205