Against the Current, No. 205, March/April 2020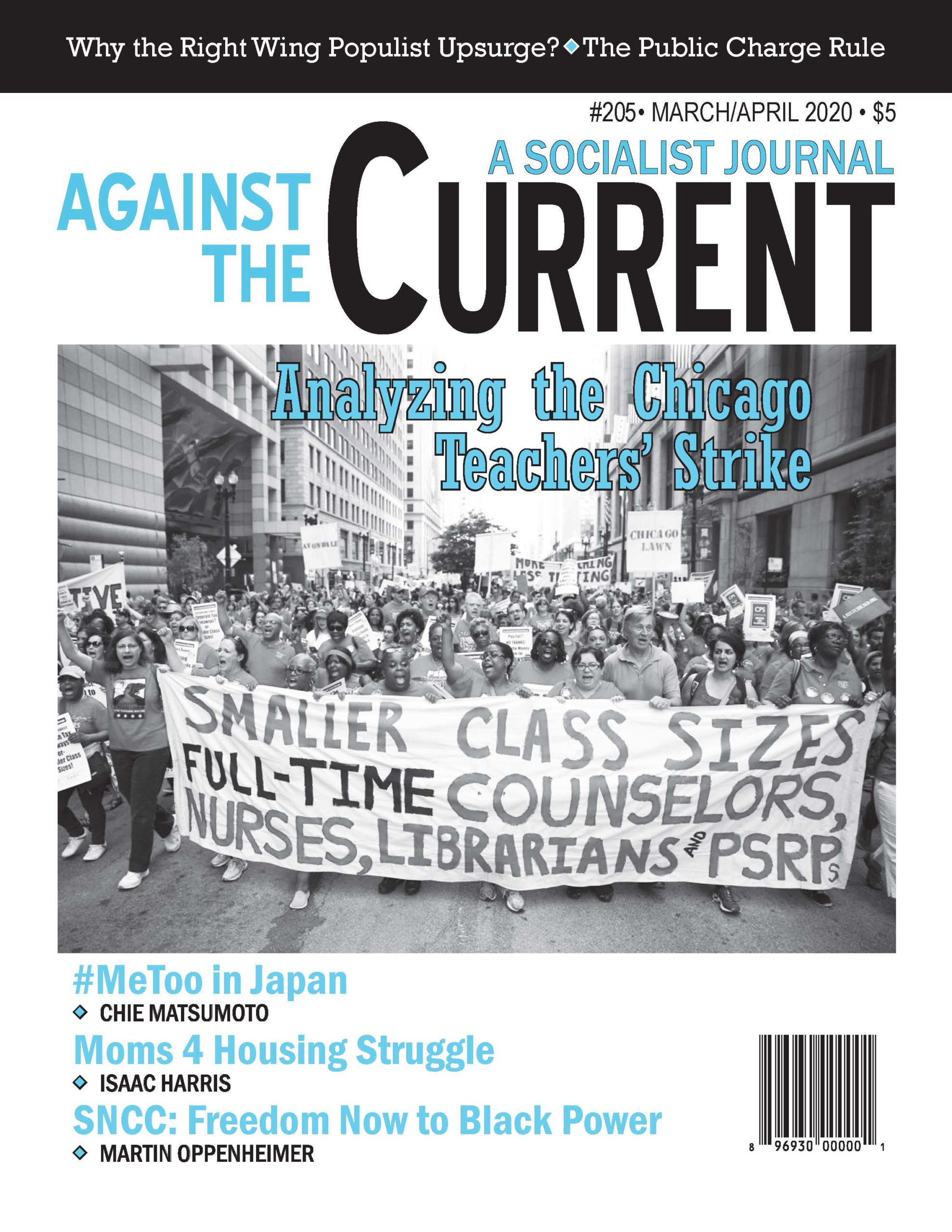 UNITED NATIONS SPECIAL repporteur on torture, Nils Melzer, last November sent a scathng letter to the U.S. government last November condemning the continuing imprisonment of whistleblower Chelsea Mannng. The letter was made public in late December and reported by The Guardian (London) on December 31, 2019.
Manning has been held since last May 16 for refusal to testify to a grand jury pursuing the federal government's charges against Julian Assange. An army computer specialist, she previously served seven years of a 35-year sentence for disclosing U.S. atrocities in Iraq until her sentence was commuted by president Obama.
She faces imprisonment (and fines of $1000 per day) until the grand jury term expires in November. As reported by The Guardian, Melzer's letter says Manning's conditions represent "an open-ended, progressively severe measure of coercion fulfilling all the constitutive elements of torture or other cruel, inhuman or degrading treatment or punishment."
Melzer writes: "The practise of coercive deprivation of liberty for civil contempt … involves the intentional infliction of progressively severe mental and emotional suffering for the purposes of coercion and intimidation at the order of judicial authorities."
During her seven-year incarceration, Manning suffered severe stress that caused her to become suicidal. In the present situation, pointing out that "victims of prolonged coercive confinement have demonstrated post-traumatic symptoms and other severe and persistent mental and physical health consequences," Melzer states that her detention "is not a lawful sanction but an open-ended, progressively severe coercive measure amounting to torture & should be discontinued & abolished without delay."
Manning's lawyers have argued that her detention is "for refusing to comply with a grand jury is pointless, punitive, and cruel" and warned that she is not likely to change her mind.
A petition for the immediate release of Chelsea Manning is online at https://actionnetwork.org/petitions/sign-the-petition-free-chelsea-manning-now.
March-April 2020, ATC 205