Against the Current, No. 201, July/August 2019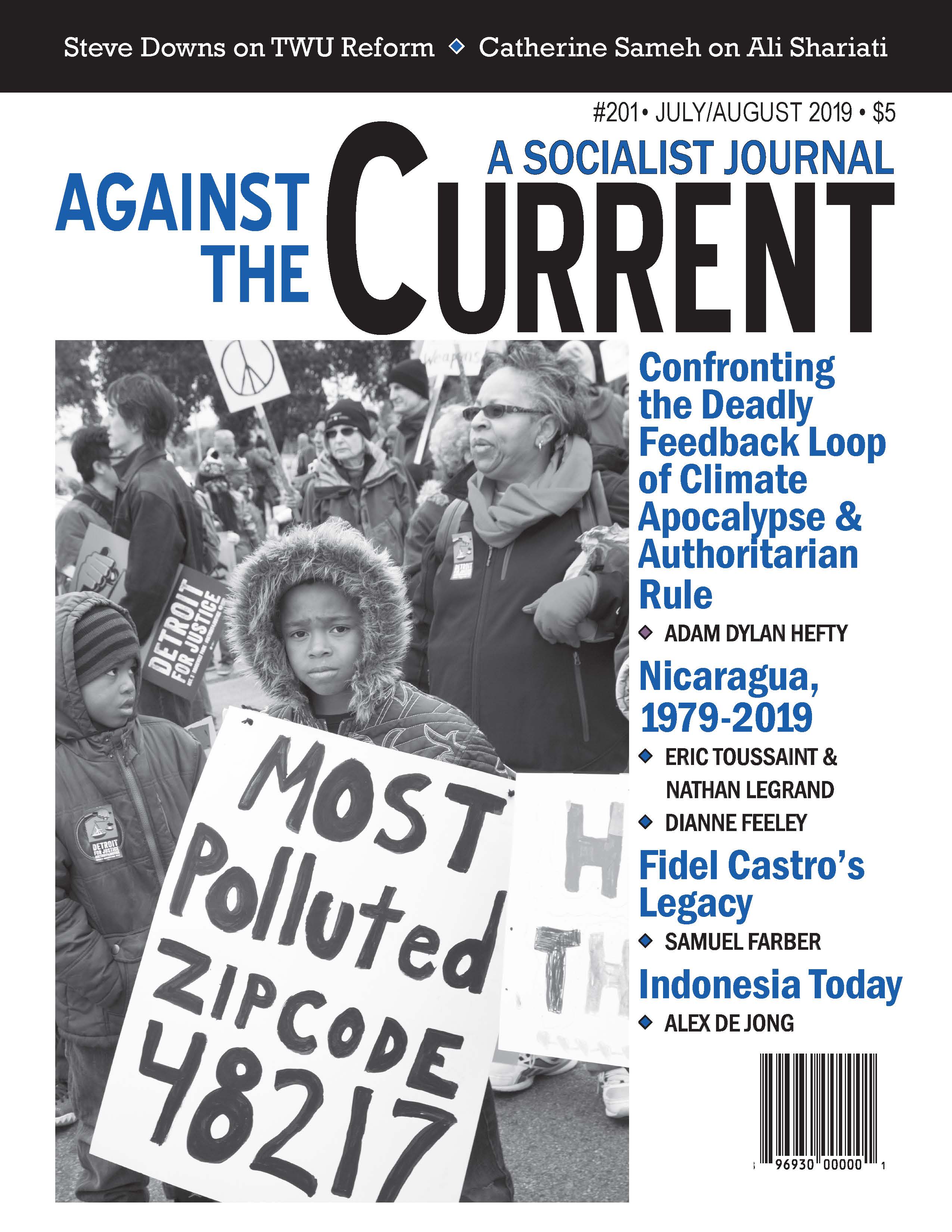 HILDE L. MOSSE fled Germany along with her brother, completed her medical degree in Switzerland, and came to the United States around the same time as George, doing a residency in Schenectady. In 1946 she became a founder of the Lafargue Mental Health Clinic in Harlem, named for French Marxist Paul Lafargue, Karl Marx's son-in-law (of mixed ancestry, including African, Native American, and Jewish).
The famous clinic, which lasted about 10 years and also played a role in early civil rights legislation, focused on the needs of Black patients and was financially and otherwise backed by former Communist writers Richard Wright and Ralph Ellison.
Hilde Mosse, who resided on 19th Street in Manhattan, and had an African-American romantic partner, was one of the two lead doctors at the institution. The other was Fredric Wertham (1885-1981), a polarizing figure who had various connections with the Left but is best remembered for his crusade against violence in comic books.(1)
As a Jewish woman with a career mostly devoted to addressing the effects of anti-Black racism, Hilde Mosse surely must have engaged in dialogue with her brother, who in his own writing took up matters of racism in regard to Blacks and Jews.
What may also be germane to George Mosse's treatment of fascism is that Hilde Mosse is explicitly described in an interview with her brother as politically active and "close to the Trotskyites."(2) Yet he offered no ready details, and no one with the requisite interest and political understanding, or access to material on the German Left, has followed up with a careful investigation.
It seems hardly possible that, with their common background in the trauma of the Nazi takeover (Hilde Mosse broke with her father bitterly over his lack of militant anti-fascism) and then Hilde's connections with Trotskyism in Europe and perhaps continuing privately in the United States, nothing of substance was discussed between them on the character of Nazism.(3)
After all, the German Trotskyists to which his sister was close, members of the IKD (International Communists of Germany), were noted for distinctive ideas as to whether German fascism actually had a mass base or was controlled by constant supervision, as well as a view of the positive role that the church might play in resistance. Surely George Mosse was thinking about these, too.
There is also the fact that a number of German Trotskyists associated with the group IKD arrived in New York around the same time as Hilde Mosse, publishing a paper, Unser Wort, and connected with the U.S. Trotskyists (Socialist Workers Party). At the center was Josef Weber (1901-1959), a highly cultivated Marxist and after 1944 a mentor to social ecologist Murray Bookchin (1921-2006).(4)
As soon as he arrived in 1940 via Martinique, Weber began emphasizing the priority of democratic demands and national liberation over socialist perspectives. Then after 1946, he forecast a "retrogression thesis" predicting that humanity would be increasingly subject to "spydom" and "stool-pigeonry" under police and military surveillance.(5)
After his expulsion from the Trotskyists that year, Weber was active in a semi-underground manner for another decade with individuals who had once had some IKD connections.
During the same Cold War era, Ruth Fischer (born Elfriede Eisler, 1895-1961), a former leading Austrian and German Communist who had allied with the Trotskyists for a time in the 1930s, relocated to the United States in 1941. In 1946 Fischer began giving the House Committee on Un-American Activity Committee testimony to expose individuals from Germany and others who had Far Left connections.
This was certainly a good reason for Hilde, and her brother, to go silent or claim lack of any knowledge of individuals and activities connected with Trotskyism. Since Traverso is a scholar who has, among other things, incorporated into his thinking the very best of what the Trotskyist historical and theoretical legacy has to offer, he would surely be the one to sort much of this out.
Notes
July-August 2019, ATC 201