Against the Current, No. 199, March/April 2019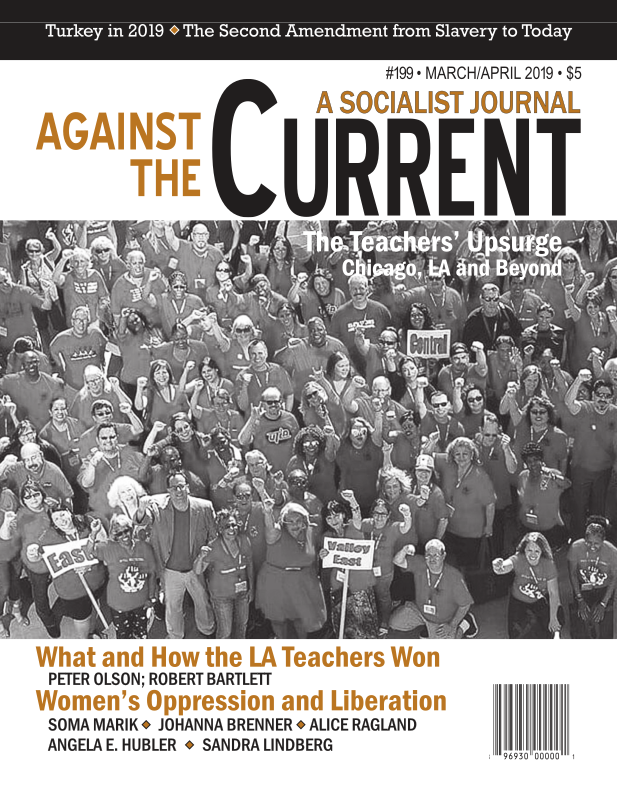 YOU'RE THE BEST! Our readers' contributions to Against the Current's fund appeal came to a total of $5511 — a terrific boost to the magazine's financing and morale.
We look forward to an exhilarating as well as turbulent year ahead for the social justice and socialist movements. Watch for our coming May-June issue, which will be our 200th!
The editors extend a special thanks to our volunteer proofreaders around the country, who help us to avoid all manner of typographical errors and assorted glitches, and also to make some often convoluted text more readable: Karin Baker, Mara Dodge, Joshua Freeze, and Linda Kerth who's the latest addition to the team.
All remaining errors, of course, are due to hacking by foreign agents and in no way our fault.
March-April 2019, ATC 199