Against the Current, No. 199, March/April 2019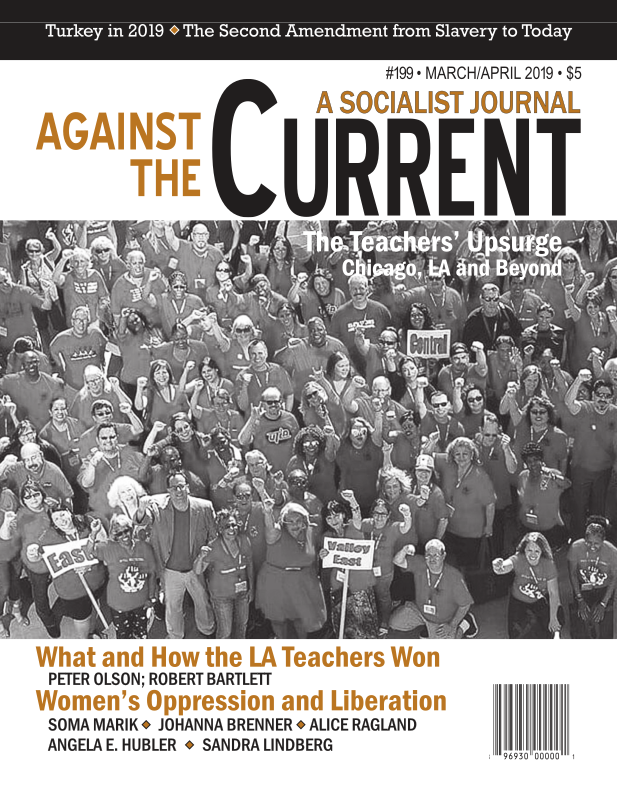 A POLITICAL CRISIS has been unfolding in Guatemala since president Jimmy Morales announced last summer he would not renew the mandate of the UN-backed International Commission against Impunity in Guatemala. On September 20, 2018 tens of thousands of Guatemalans participated in a national strike, demanding Morales' resignation.
Guatemala's courts have "formally recognized that the state enacted genocide against the Ixil people" in the 1980s. The late dictator Efraín Ríos Montt (a favorite of the U.S. religious right), was convicted in 2013. But while last September's trial of Ríos Montt's Head of Military Intelligence, José Mauricio Rodríguez Sánchez, reaffirmed the finding of genocide against indigenous people — massacres, sexual violence and forced disappearances — the high court found Rodriguez Sanchez personally "not guilty" in a bitterly divided 2-1 ruling over the fierce dissent of Judge Sara Yoc.
"Why is no one responsible?" demanded Jill Cortez from Rabinal, one of 22 indigenous communities that brought the case to court. Unfortunately Elliot Abrams, John Negroponte, Oliver North and other U.S. architects of the 1980s slaughters in Central America are unavailable for trial. For updates, see www.nisgua.org.
March-April 2019, ATC 199