Against the Current, No. 196, September/October 2018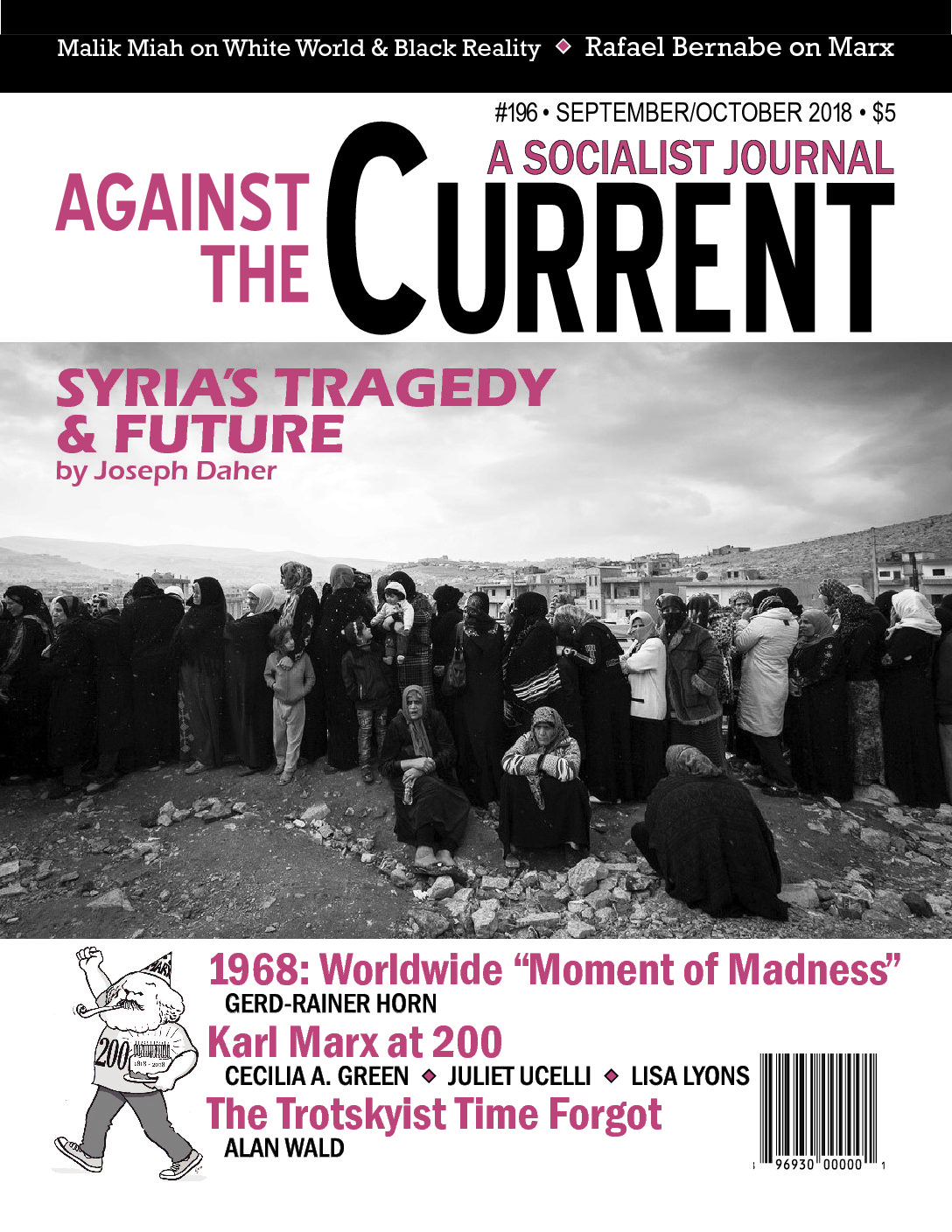 A RANK-AND-FILE organizing effort to reject a substandard contract at the giant United Parcel Service hangs in the balance as we go to press. Following the completion of contract supplements and local, meetings, ballots will be mailed and dates set for the completion of voting and announcement of results.
As Labor Notes editor Alexandra Bradbury reports (http://www.labornotes.org/2018/07/ups-teamsters-take-two-tier): "The tentative contract that covers 110,000 UPS workers, released July 10, is unpopular among Teamster activists."
Other contract concessions, accepted by the Teamsters' leadership of James Hoffa, "would undercut the full-time drivers who deliver packages by allowing UPS to create a second tier of drivers at a much lower wage." So-called "hybrid drivers," working five days including weekends at straight time, would combine package delivery and inside hub work, with salaries $6 per hour less than the current full-time drivers.
Bradbury notes "drivers wanted the contract to solve their major concerns: excessive forced overtime, harassment by supervisors, and technological surveillance. The deal does little to address those problems — except that it's likely to shift the overtime burden to the cheaper news hires. In fact, existing drivers won't even be guaranteed their full 40 hours if there's not enough work 'available'" after the hybrid drivers' weekend deliveries.
Furthermore, while inside workers have demanded a $15/hour starting wage, the contract provides only a $13 minimum with no catchup for years of underpayment.
Teamster officials are using the specter of a strike to intimidate the membership, not the company. But UPS workers have made history before, including their historic 1996 national strike. Can workers turn the tide against the current corporate assault?
For information and updates, visit www.teamstersunited.org.
September-October 2018, ATC 196