Against the Current, No. 196, September/October 2018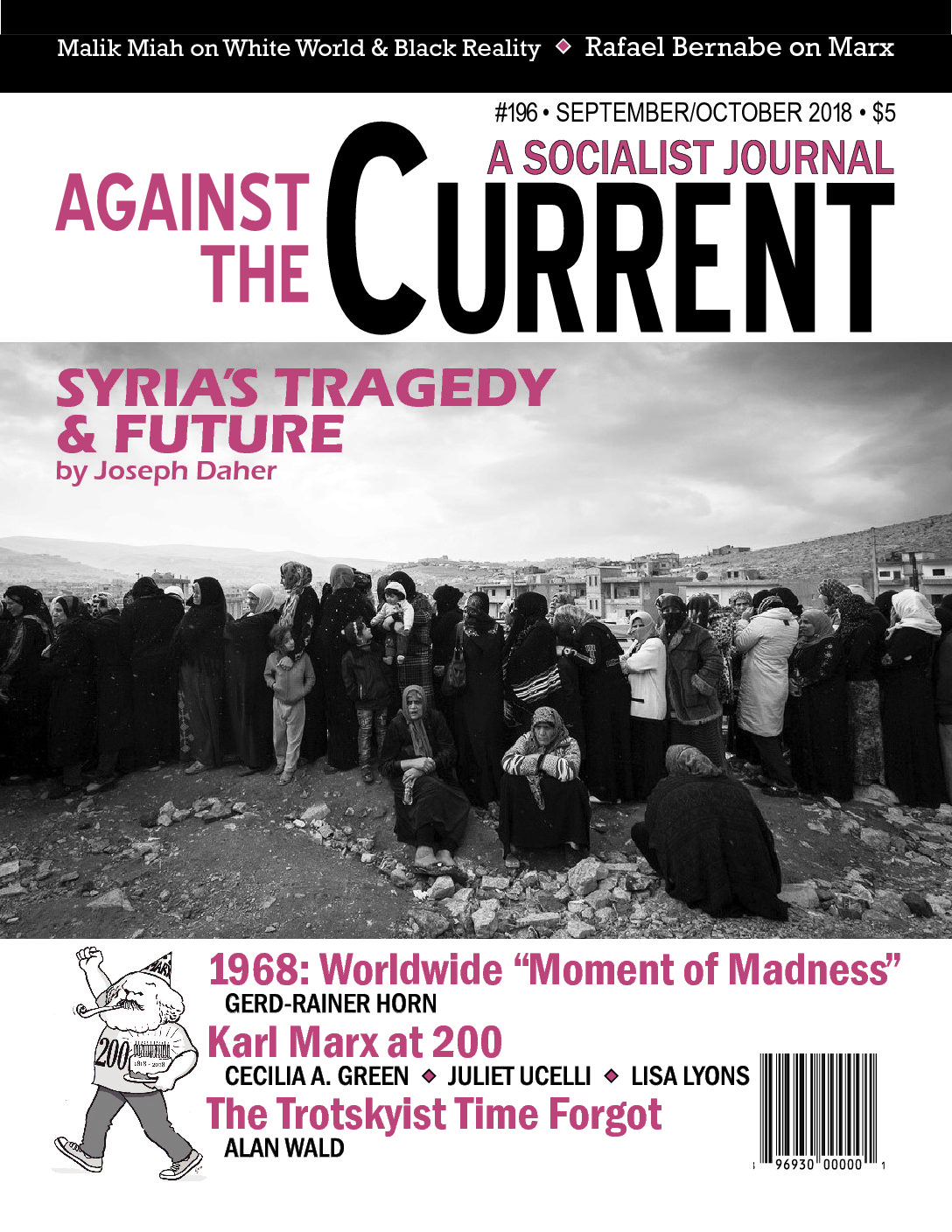 MARTHA QUINN, A founding member of Solidarity, passed away in San Leandro, California on Monday, June 25th. She was 79 years old.
Born in Minneapolis, Minnesota in 1939, she attended New Trier High school in Winnetka, Illinois for two years and graduated from Ela-Vernon High School in Lake Zurich, Illinois in 1956. She attended Beloit College for one year before transferring to the University of Wisconsin in Madison where she became a well-known folksinger.
Martha became a socialist in 1967 in Madison, and joined the Young Socialist Alliance there. She later joined the Socialist Workers Party. In Madison she was a founder of the Women's Action Movement and was a leader of WAM's campaign for free, 24-hour childcare.
She was also active in the Anti-Vietnam War movement and was a member of AFSCME at the Madison Public Library where she worked as a librarian. In 1970 she was on the ballot in Wisconsin as the Socialist Workers Party candidate for the U.S. Senate.
In 1974, with her then-husband Patrick and their two daughters, Abra and Rachel, she moved to Evanston, Illinois where she was a librarian at the Evanston Public Library and a member of AFSCME. She was a member of the Chicago branch of the Socialist Workers Party and a founding co-chair of the Evanston Committee on Central America.
When the Sandinista revolution occurred in Nicaragua she traveled there as a volunteer and worked on the literacy campaigns and set up libraries. She also traveled to Cuba and traveled extensively in Mexico. In 1986 she was a founding member of Solidarity.
Several years ago she moved to Oakland, California to be with her two daughters and two granddaughters. She is survived by her daughters Abra and Rachel Quinn, her son-in-law Tim Marshall, and her two granddaughters, Ruby and Rosie Marshall.
Marty Quinn epitomized the young, compassionate advocates of the working class and of humanity who became committed revolutionary socialists during the 1960s and remained so for the duration of their lives.
September-October 2018, ATC 196