Against the Current, No. 194, May/June 2018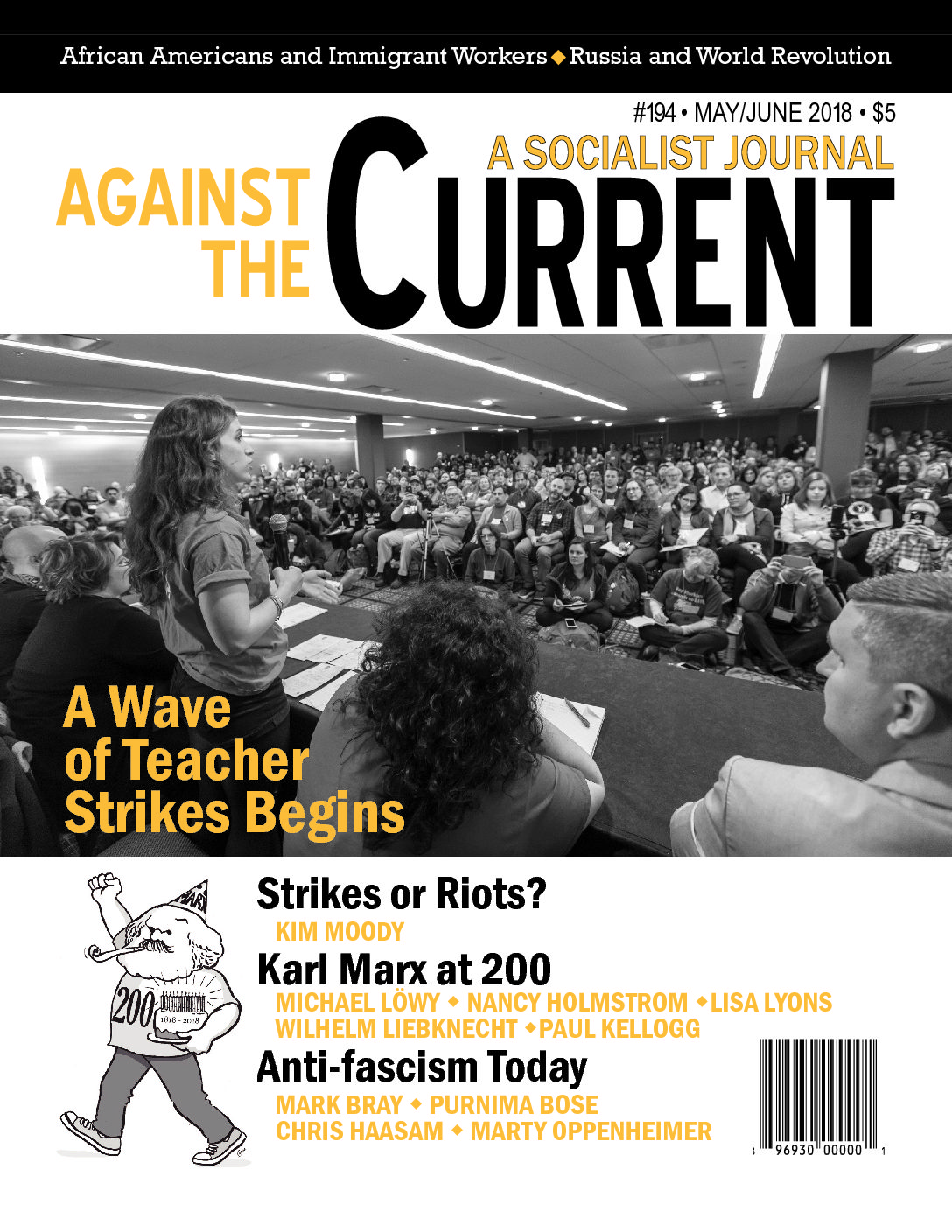 Against the Current is throwing a modest birthday party to mark the bicentennial of one of our favorite thinkers, Karl Marx (1818-1883). Beginning in this issue and over the next few, we've asked a number of writers for brief pieces on some of Marx's most important and relevant contributions to the theory and practice of revolutionary human emancipation. In view of the incredibly wide range of Marx's interests and involvements, we can't hope to touch on them all — we hope what we're publishing here will whet readers' appetites for more. Possibly Karl himself and some of his close collaborators and classic followers will make appearances…enjoy the party and please bring a friend or fellow activist!
Thanks to Lisa Lyons for bringing Marx to life in cartoons.
May-June 2018, ATC 194