Against the Current, No. 191, November/December 2017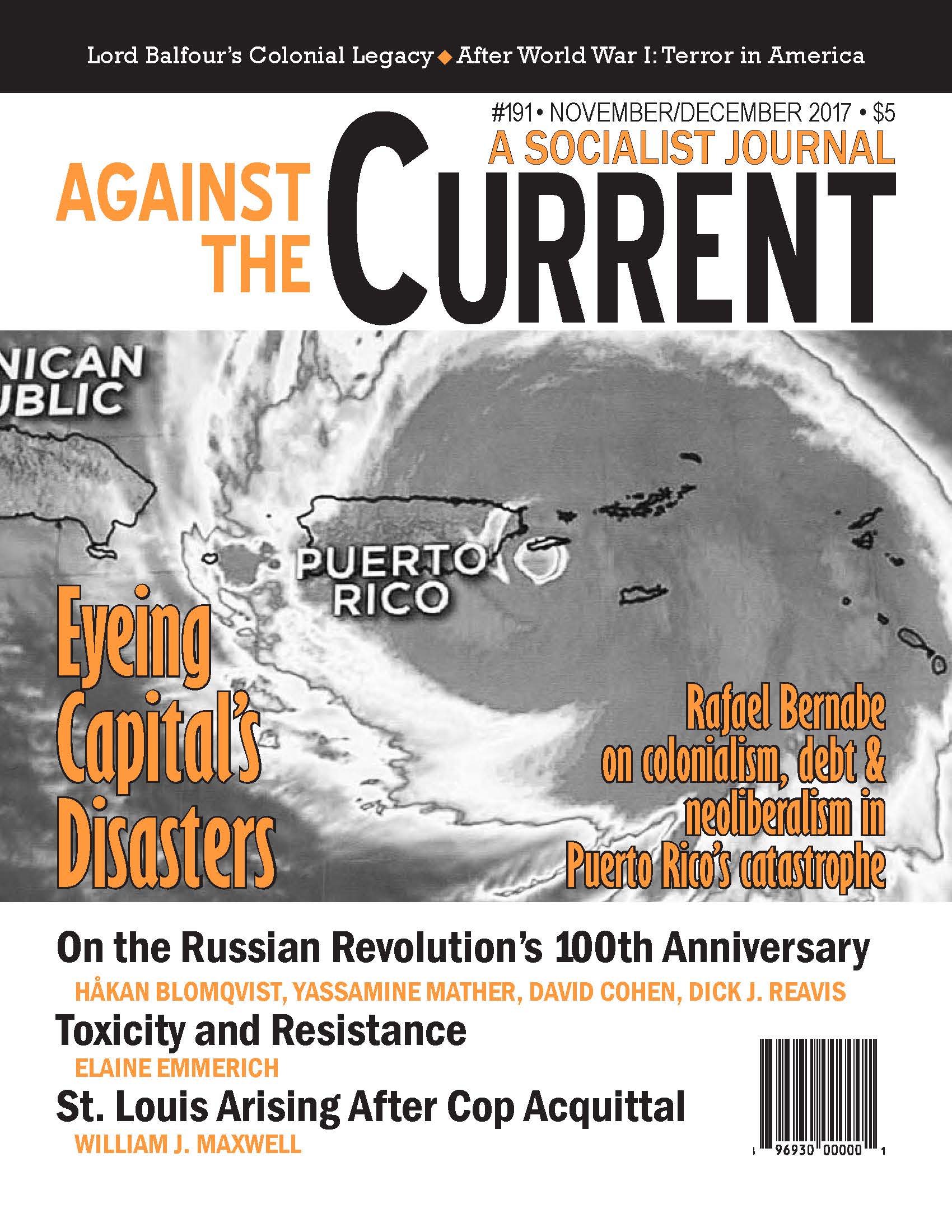 BY THE TIME Geri Allen, the pianist, composer and Detroit native who died June 27 at the age of 60, arrived in New York City in 1984, she had finished one of the most rigorous formal educations then available for an aspiring jazz musician, and it showed.
That year she made three recordings, one as a leader and two as a side musician.(1) The musicians who played on these records included Don Cherry, Oliver Lake, Andrew Cyrille, Frank Lowe, Kevin Eubanks, Grachan Moncur III, Fred Hopkins, Charles Moffett and Pheeroan akLaff; all of these were top-tier musicians active at the time. It seemed that Allen had arrived as a kind of jazz star.
During a prolific and exciting career, she would do more than make good on that early promise. She would exemplify, perhaps as much as any jazz artist of her generation, how the challenges of being a jazz musician in the latter part of the 20th and early part of the 21st centuries would alter and shape the music and the diverse ways its exponents carried their art into the world.
If she seemed especially well prepared when she first emerged on the jazz scene, we can thank the institutions in which she learned the fundamentals of her craft, beginning with the Detroit public schools.
Born in Pontiac, Michigan on June 12, 1957, Allen grew up in Detroit as the daughter of the principal of a Detroit public school and whose mother was a U.S. government defense contract administrator.
Allen decided to dedicate her life to the art of jazz at Cass Technical High School in Detroit, a legendary incubator of dozens of jazz and pop musicians. Graduates ranged from bassist Ron Carter to trumpeter Donald Byrd. Keyboard player and songwriter Greg Phillinganes, who is a year older than Allen, auditioned for Stevie Wonder while still at Cass and soon joined Wonder for a four-year run that began Phillinganes' own still-ongoing career that has included work with the entire range of contemporary pop and jazz musicians.
As Allen told interviewer Gail Austin in 2015, Cass graduated professionals.(2) But if this exemplary public school education was enough to create professional musicians, Allen herself enjoyed a training regimen outside of the academic setting as well. She was one of the finest products of the thriving Detroit jazz scene of the 1970s.
Her outside-of-school mentors included pianists Bess Bonnier and Harold McKinney, as well as Marcus Belgrave, the trumpeter who was not just a leading performer and educator on the local jazz scene, but a musician whose national reputation and long touring career with various artists and genres gave him the broad frame of reference that Allen absorbed by the time she graduated from Cass and left Detroit to attend Howard University.
In college, her teachers included John Malachi, a pianist and bebop pioneer who had played piano in Dizzy Gillespie's first bebop orchestra. After graduation in 1979, she enjoyed a brief postgraduate stint in New York City, where she took lessons from pianist Kenny Barron.
She then continued her formal education, earning a Master's Degree in Ethnomusicology from the University of Pittsburgh in 1982 with a thesis on the music of saxophonist Eric Dolphy, one of the pioneers of the 1960s jazz avant garde.
Allen would return to Pittsburgh many years later. At the time of her death she was Associate Professor of Music, and Director of the Jazz Studies Program there, as well as artistic director of the Carr Center, a Detroit arts center and gallery.
An Ecumenical Jazz Decade
Although little heralded in standard accounts of the era, the 1980s, when Allen began her professional career, was actually one of the most exciting decades in jazz's century-plus long history. It was an auspicious and challenging time for the newest generations of jazz musicians.
This was the last decade during which all the generations of jazz musicians were active at the same time. It was also a decade when, for the most part, intergenerational conflicts that had characterized the music since at least the late 1940s seemed to have abated. This resulted in a new ecumenicalism in which stylistic boundaries between jazz schools seemed to diminish.
In the nightclubs, concert halls and festivals in the parks of New York City, the world's jazz center, this produced surprising results. Inventors of bebop and post bebop "free jazz" schools performed together and organized bands together. Swing era musicians played modern-sounding music, and musicians whose careers began in the late 1920s enjoyed new surges of popularity.
Yet as the earliest generations of musicians began to pass from the scene, this ecumenicalism began to be challenged by an emerging orthodoxy that sought to canonize a narrow set of jazz styles as "authentic."
This challenge gained unexpected support from the newly institutionalized jazz venues, especially that housed by New York City's Lincoln Center and headed by trumpeter Wynton Marsalis, a propagandist for a peculiar kind of canonization that seemed to oppose the new diversity and the developing communitarianism one could see in the smaller venues, public parks, and elsewhere throughout the city.(3)
Allen's approach to tradition placed her squarely within the communitarian and ecumenical trends of contemporary jazz. Whereas previous generations of jazz musicians focused almost exclusively on distinguishing themselves from their immediate predecessors, Allen typified her generation with her concern about how to creatively utilize the entire tradition in her art.
Her role models included Lil Hardin, who was, in the early 1920s, the pianist in the pioneering Creole Jazz Band led by trumpeter Joseph "King" Oliver, with Louis Armstrong playing cornet; and Mary Lou Williams, who was, along with Nat King Cole and Earl "Bud" Powell, a prime innovator in modern jazz piano playing.
These are interesting choices, and not just for the obvious reason that they were women. A traditional approach to lineage and genealogy might have led Allen to focus on other women innovators; however, these choices more clearly help us understand Allen's approach as a contemporary jazz musician.
Broad Scope and Collaborations
Like Hardin, and especially like Williams, Allen developed an expansive aesthetic — derived from bebop and later schools, yet broad enough to look back to the earliest jazz, and eclectic enough to include modern pop songs. Like her fellow Cass Tech graduate, the violinist Regina Carter, Allen showed a fondness for Motown compositions.
Her work not only included collaborations with such avant-garde innovators as Ornette Coleman, Oliver Lake and Frank Lowe, but she worked with a wide range of other modern and contemporary artists including Ron Carter, Paul Motian, Jack DeJohnette, Wallace Roney, Tony Williams and Steve Coleman.
She made a number of recordings with Detroit musicians, including such fine players as Belgrave, Jaribu Shahid, Kenny Garrett, Ralphe Armstrong, Pheeroan akLaff, David McMurray and Eli Fountain. Her final recording Perfection (Motéma Music, 2016) finds her in a trio setting with innovative saxophonist David Murray and drummer Terri Lyne Carrington, and the title track, an Ornette Coleman composition, also features Roney on trumpet, with trombonist Craig Harris and Charnett Moffett on bass.
In her best recordings as a leader, Allen demonstrates an astonishing facility as a composer. Although The Gathering (Verve, 1998) contains a collection of discrete songs, its arrangement makes the record sound like a suite, and the contributions of guitarist Vernon Reid, who is best known for his work with the rock band In Living Colour, bring an edgy, avant-pop soundscape into this otherwise acoustic jazz recording that gives it a distinctive flavoring.
Other recordings, such as The Nurturer (Blue Note, 1990) and Timeless Portraits and Dreams (Telarc, 2006) also show her range as both an instrumental composer and improviser and, surprisingly, her work with a vocal choir as well.
Among the most unique aspects of her career was her collaboration with Ornette Coleman, the leading visionary of the jazz avant garde. Her appearance on two of his recordings, Sound Museum: Hidden Man, and Sound Museum: Three Women (Harmolodic, 1996), marks Allen as one of the few pianists Coleman recorded with in his own bands throughout his career.
Allen developed a piano style that involved highly percussive and syncopated melodic fragments that loop in a way that makes them seem to turn in on themselves, as if they are attempting to move both forward and backward simultaneously. Her sound was unique, but if one wants to consider influences, one could think of Eric Dolphy, whose music she knew especially well, and whose style she was able to successfully synthesize into her own approach.
Whatever we might have to say about Allen's influences, however, we must also acknowledge that she ended up echoing no one, while at the same time showing an artist's sensitivity and a scholar's comprehensiveness in her approach to the language of the jazz piano.
News of Allen's death brought tributes from musicians and music lovers all over the world. It all showed that she was universally known to be one of the truly treat jazz artists of our time.
Among the most moving of these tributes was the one that Allen's colleague, the saxophonist and flautist Charles Lloyd, offered. Allen recorded the albums Lift Every Voice (2002) and Jumping the Creek (2004), both from ECM records with Lloyd, and his tribute appeared on Facebook accompanying a video of them performing in 2001 with a band that included guitarist John Abercrombie, bassist Marc Johnson, and drummer Billy Hart.
Allen, Lloyd says "was all music — she transcended labels and gender. Her respect for the tradition and history of our music was immense. She was a poet on the keyboard and brought a purity of intent, focus, and fierce determination to the music she played. Geri's palate and harmonic concept was very beautiful, elevated. Her playing was peerless on the two albums we made together."
Lloyd then talks about how her stage presence shaped her performance style. "On stage, she played facing the drums and bass, and could look into their eyes to communicate. Since my back was to her, I once asked her how she and I communicated. She said, 'sonically.' It was my honor," Lloyd concludes his tribute, "to have had that sacred, sonic communication with her."(4)
Notes
November-December 2017, ATC 191