Against the Current, No. 190, September/October 2017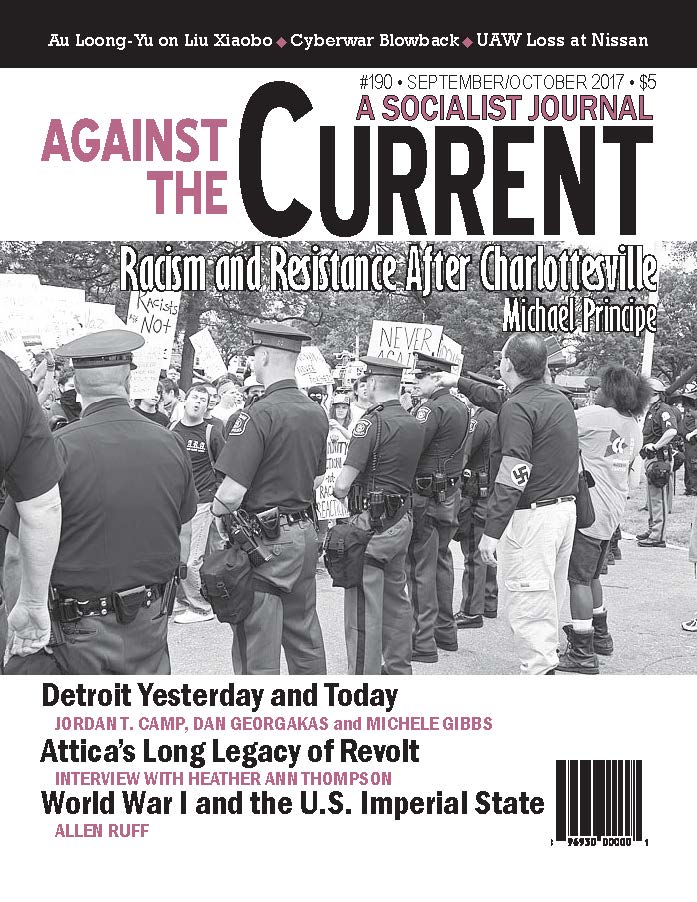 Michael's hands convinced me,
Those great well-articulated
fingers spread wide
to welcome/not divide.
Workers' hands
equal to the demands
of Mississippi cotton field quotas
and the wheel of Detroit steel,
embodiment and inheritors
of generations of black struggle
opening to greet me, gathering me up
in the Movement building here.
Those hands spoke volumes
of rows hoed, land cleared, help given;
providing refuge to lend strength
lift up, and vanquish fear.
More than any set of words,
analysis, or rhetoric well-learned,
those hands earned
my loyalty and trust
with a grip that said
"We've been through worse, you hear?
So now, understanding all that,
we can and must
grasp the forms and substance
of a new world,
true and just, together."
September-October 2017, ATC 190