Against the Current, No. 189, July/August 2017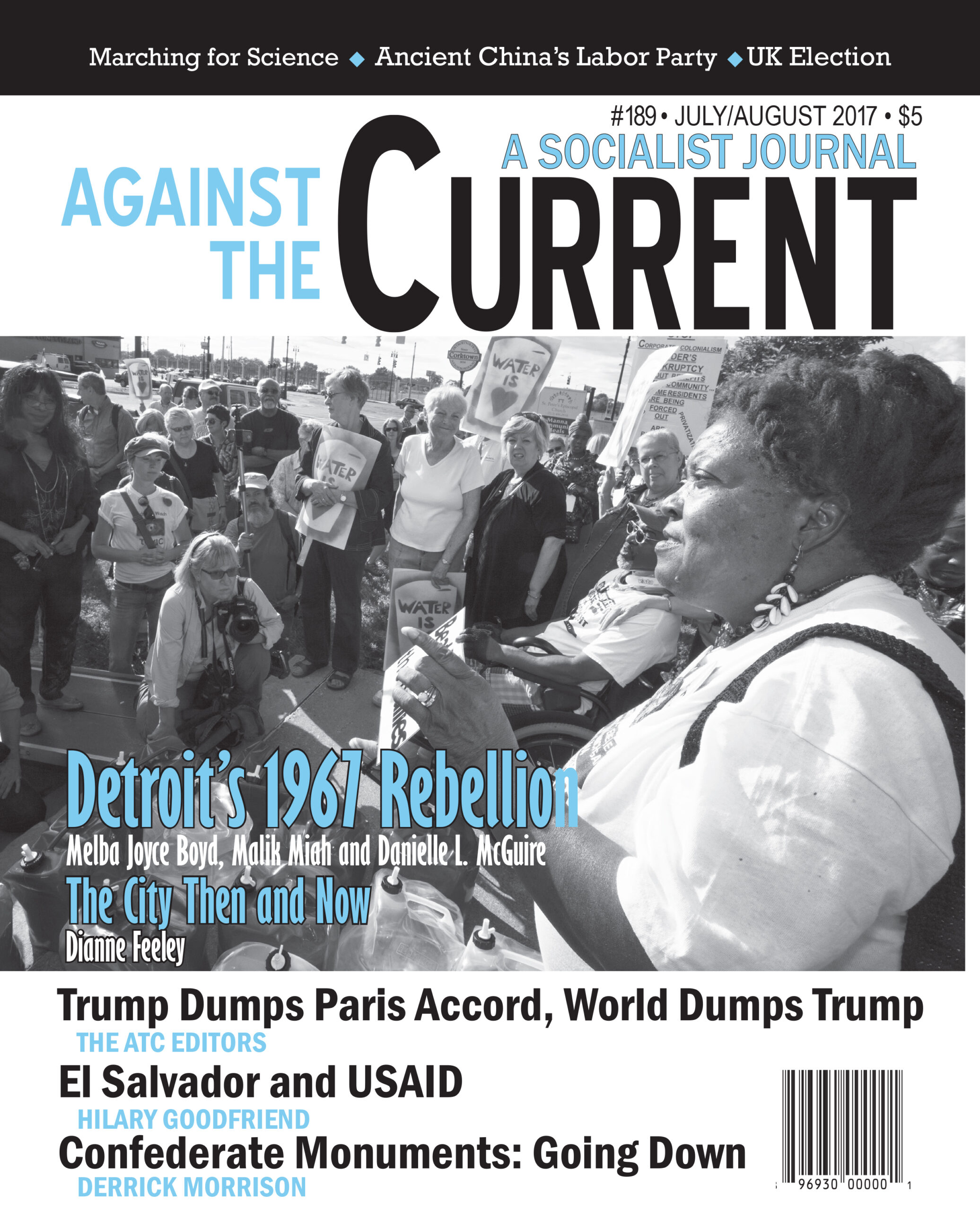 THE FACTORY PRODUCING shoes for Ivanka Trump's brand has come under scrutiny for exploitative workplace practices, and for the arrest and disappearance of three labor rights activists who were investigating the place for China Labor Watch. The following information is taken from a report written by Zheping Huang, posted May 31, 2017 on the Quartz Media website (http://bit.ly/2qEVokd). A June 7 report aired on "Democracy Now" is online at https://www.democracynow.org/2017/6/7/china_watchdog_chinas_arrest_of_activists. The China Labor Watch website is www.chinalaborwatch.org.
Police arrested labor rights activist Hua Haifeng on suspicion of "illegal surveillance," his wife reported to Associated Press on May 30. Hua and two colleagues had lost contact with China Labor Watch this past weekend, said Li Qiang, the head of its New York office.
The activists were investigating a Jiangxi province-based factory owned by Ganzhou Huajian International Shoe City, a supplier for Ivanka Trump's fashion brand. The Huajian Group makes 10,000 to 20,000 pairs of shoes a year for Ivanka Trump's brand, a fraction of the 20 million pairs it produces every year.
The men had documented excessive overtime and sub-minimum wage base salary below minimum wage at the factory, and were also investigating the illegal use of student interns. One of the activists, Su Heng, had been working undercover as an employee at the factory for a month.
All three are being held in a detention center in Ganzhou. Their arrests came amid an ongoing crackdown against foreign non-governmental organizations. NGOs operating in China are now required to find a government sponsor, register with the police, and submit annual reports on finances and other matters. Some foreign groups have closed their Chinese operations. China Labor Watch has not registered in China under the new law. It noted that after conducting investigations for 17 years, this was the first time their activists had ever been detained.
"Under president Xi Jinping, the Chinese government has promulgated new laws, as well as increased surveillance, to tighten control over these groups," said Maya Wang, a China researcher at Human Rights Watch. "The fact that they were investigating Ivanka Trump's brand likely adds to this heightened level of official scrutiny."
Advocacy groups, foreign or not, are under pressure. An LGBT event in the western city of Xi'an was forced to cancel, and organizers were detained for eight hours. Lee Ming-cheh, a Taiwanese human rights activist detained a few months ago in the southern city of Zhuhai, has been charged with "subverting state power."
July-August 2017, ATC 189