Against the Current, No. 189, July/August 2017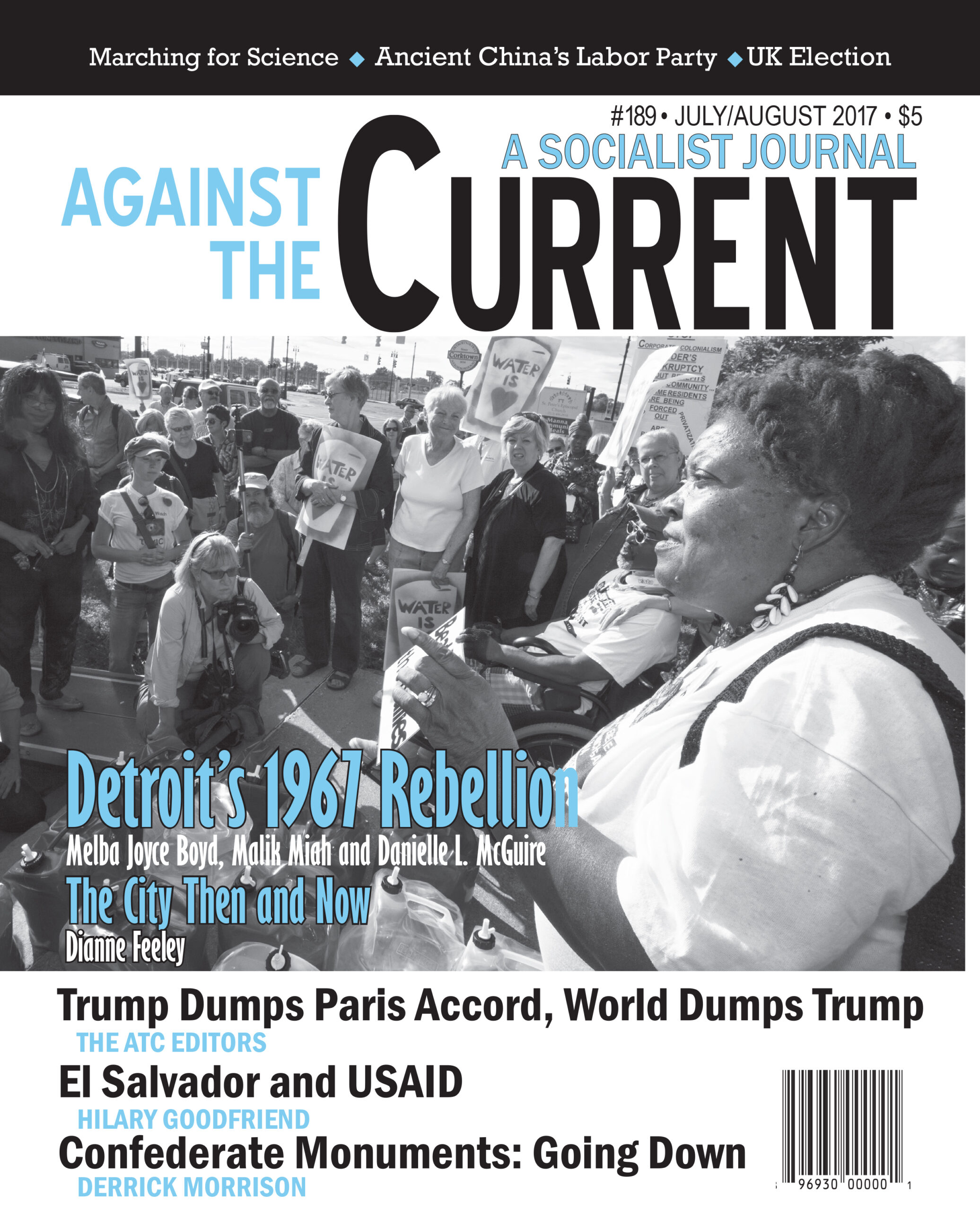 WOMEN AS LEADERS blazed the scene in a massive way with the January 21, 2017 Women's March. A protest movement was launched, energizing new and old activists in support of so many progressive issues and implicitly against the myriad aspects of the Trump agenda. It was no accident then that a woman scientist, a woman post-doc in a university lab, spoke up on social media: "We need a march for science!"
There was such a response from scientists all over the United States that the March for Science was announced in February, with marches set for Earth Day. They used the same model as the Women's Marches: open and decentralized. This model enabled the first massive political response by scientists all over the world.
One of the first participants of the organizing committee for the San Francisco Science march was UAW 5810, the University of California union for postdocs.
Anke Schennink, UAW 5810 president, explained why their local enthusiastically joined into the building of the SF march:
"As the largest union of postdoc researchers in the country, we see advocacy and action in support of evidence-based research and environmental justice as a component of our mission. With so many of our core values under attack, including evidence-based research and science funding, just immigration policies, and the general racism and xenophobia of the current administration, we felt it was absolutely essential to take a lead role in making the March for Science a success across the state of California. And to hopefully use it as a springboard to continue building a massive worldwide movement in support of science and research."
In California alone, 44 "satellite marches" were held all over the state, which is also leading the response to Trump's climate denial. The San Francisco march was more than 50,000 strong!
The "March for Science" has indeed unleashed financial support for organizations protecting whistle-blowing scientists and promoting the value of science.
Just as women marchers carried signs saying, "this is what a scientist looks like," this local has been consciously combining issues about women scientists and science itself. In 2016, they organized ground-breaking events around discrimination and sexual harassment at the University of California.
July-August 2017, ATC 189