Against the Current, No. 115, March/April 2005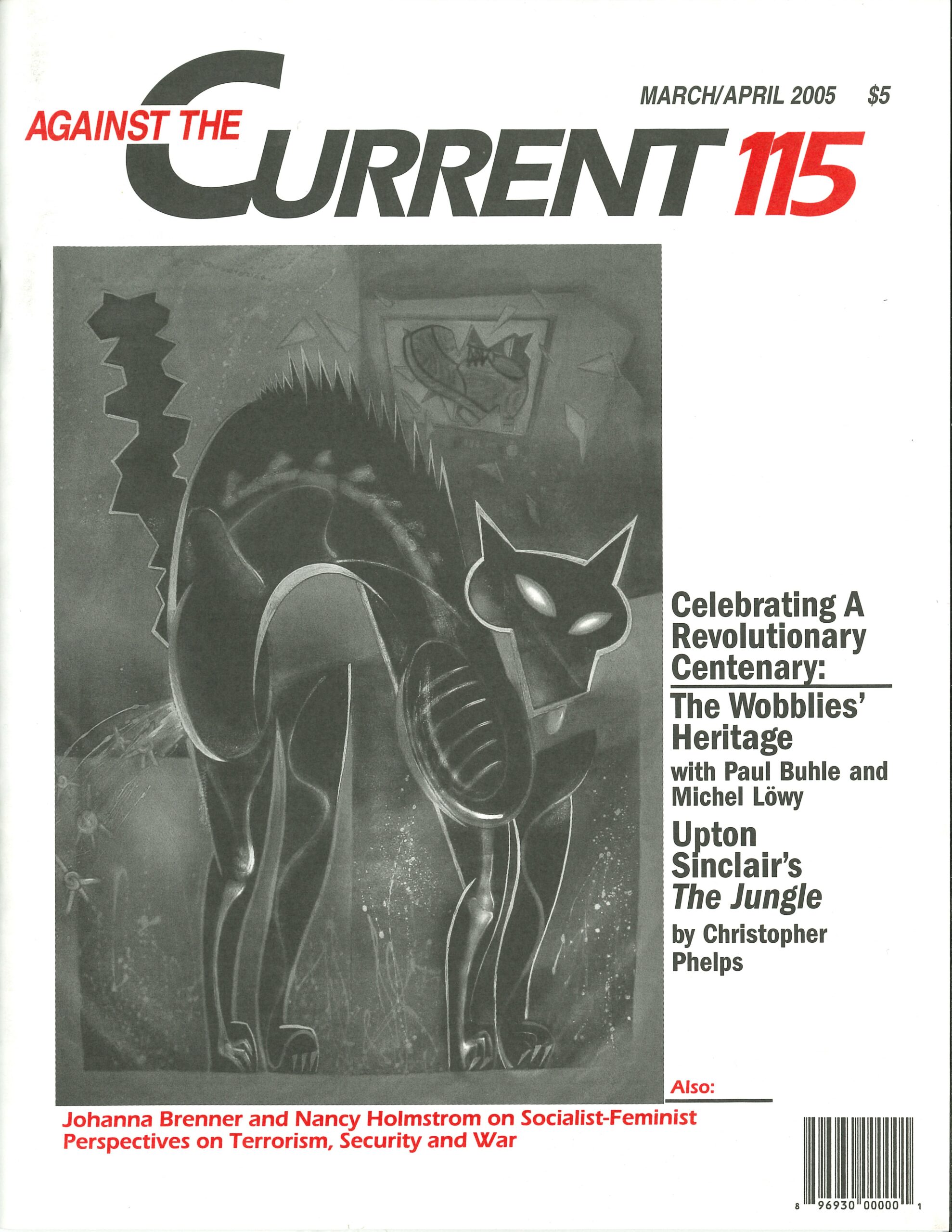 POPA CHUBBY IS a well-accomplished blues-rock guitarist, vocalist and songwriter in New York City, and on his CD "Peace, Love & Respect" (Blind Pig BPCD 5089), he's angry. Angry at the war in Iraq, and its waste of young lives. Angry at Bush and his assault on all of us except the very rich. Angry at the frustration and rage he sees in the ordinary people all around him. Angry at the social pathology that's his daily lot in New York City, and anymore, seemingly everywhere else (including Indianapolis).
While the angry blues on this CD can be said to be quintessentially New York, especially after 9/11, they speak to and for all of us.
Popa Chubby has taken that powerful insight of the 1960s New Left "The personal is political," and woven it into tapestries that limn not only his personal frustration, but connects it to the greater macro-frustration felt throughout U.S. society.
That is well reflected in five of his songs here: "Top Ten Reasons Why I Can't Sleep at Night," "Life is a Beat Down," "Like the Buddha Do," "I'm Not Afraid" and "Sweet Release."
The more explicitly political makes itself felt in "Un-American Blues, "Young Men" (which begins, "Young men, don't go marching off to war"), "The Man on the News" and "The Devil Gonna Drag You Down."
The closing original medley "Midnight Ride/Peace" connects the personal/social as it moves from a mini-drama of social pathology to a poignant cry for peace and rejection of the lies we've been told by the "official" and "respectable."
Obviously politically and polemically explicit, "Peace, Love & Respect" is an artistic success on many levels as well. Popa Chubby is both an excellent, versatile guitarist and a forceful, gritty singer, backed by his excellent band.
Another artistic success here is the fold-out photo artwork of Popa Chubby giving his strikingly irreverent interpretations of "Peace," "Love" and "Respect."
Stylistic variety is also a hallmark here, with the adaptation of folk-blues musical themes on cuts such as "Young Men" and "Un-American Blues," and in giving "The Devil Gonna Drag You Down" a rhumba beat, along with more conventional, but equally solid arrangements on the other vocals. The lone instrumental, "See You In Sete," has a nice relaxed but insistent feel that partakes simultaneously of soft rock, contemporary jazz, and blues.
Popa Chubby is one of those compelling new voices in blues, pushing the limits of this traditional musical form and right on the mark on the meaning of the blues.
Yes, the blues is about getting out of Iraq; it is about George W's assaults on civil liberties and economic security; and about not keeping our mouths shut in the face of our world's mad roller-coaster ride to a painful crash.
ATC 115, March-April 2005