Against the Current, No. 114, January/February 2005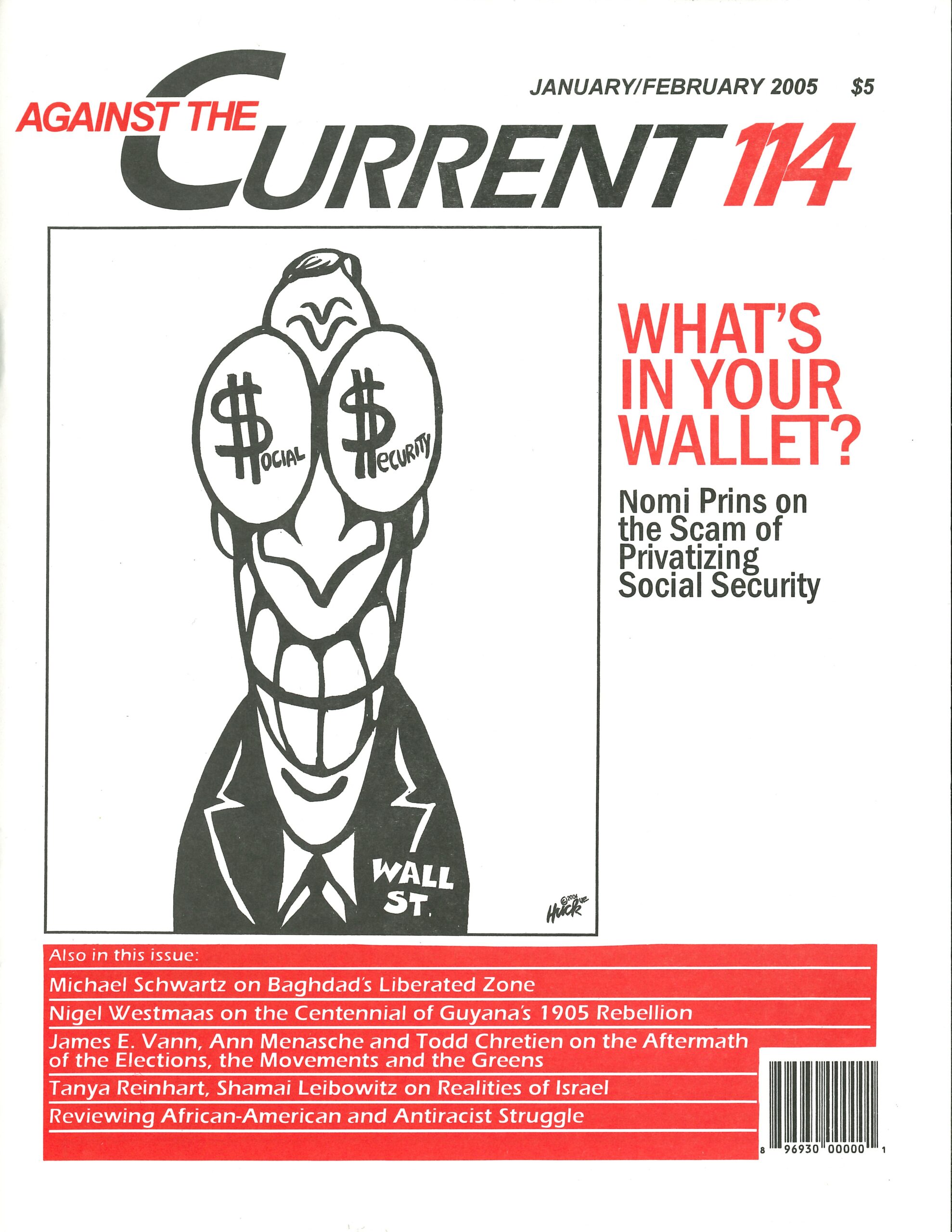 PROGRESSIVE FILIPINOS LOST a steadfast friend in Margaret (Peggy) Schirmer when she died in Cambridge, Massachusetts on August 8 at the age of 89.
My family and I lost a dear personal friend. We first met Peggy and her husband Boone when Ferdinand Marcos had just declared martial law in 1972, and we were calling on justice-minded people for help in urging attention to U.S. support of the dictatorship. As a founder of Friends of the Filipino People, Peggy worked tirelessly to expose U.S. complicity with Marcos in the brutal repression in the Philippines.
My family's association with the Schirmers was always in connection with the struggle in the Philippines. Through them we learned what lifetime commitment meant. So staunch was Peggy's devotion to the Philippine cause that even though I was certainly aware of her various other involvements, I was still awestruck to learn, upon her death, of the astoundingly broad scope of her activism.
When she first came to this country from England in 1938 she went to study history in Harvard. Then she served as a volunteer for the YWCA, investigating working conditions in Boston businesses.
When the McCarthy era found her alone to raise her three children, she worked as a seamstress and was a union representative for the ILGWU. She later earned a graduate degree in early childhood education in Tufts and became director of the Radcliffe Child Care Center and the Cambridge Headstart program.
She was the founder of the Concerned Educators Allied for a Safe Environment (CEASE), an anti-nuclear, anti-military group. She and her husband became the first recipients of the Peace and Justice award given by the Cambridge Peace Commission and the Peace Leadership award of the Boston Mobilization for Survival.
Peggy participated in endless peace marches and protests: against the Vietnam war, against apartheid, against nuclear proliferation, and even against cold lunches served in public schools. Last winter Peggy, already in a wheelchair, attended a protest against the war in Iraq.
Were it not for age and illness, Peggy would once again have fought against the return of US troops to Philippine soil, particularly after the Bush administration declared the Philippines as "the second front of the war against terrorism."
At this historical juncture in the United States, the life and work of Margaret Schirmer shines as an example of how local social justice issues make sense only when linked together and firmly set within an anti-imperialist frame. Gentle, restrained, but dogged in her perseverance, Peggy was guided by a political perspective that combined a deep understanding of the economic and ideological underpinnings of capitalism with a clear vision of an alternative.
Today when the building of a social movement is an imperative, we can all look to Margaret Schirmer's life as a model and an inspiration.
ATC 114, January-February 2005