Against the Current, No. 112, September/October 2004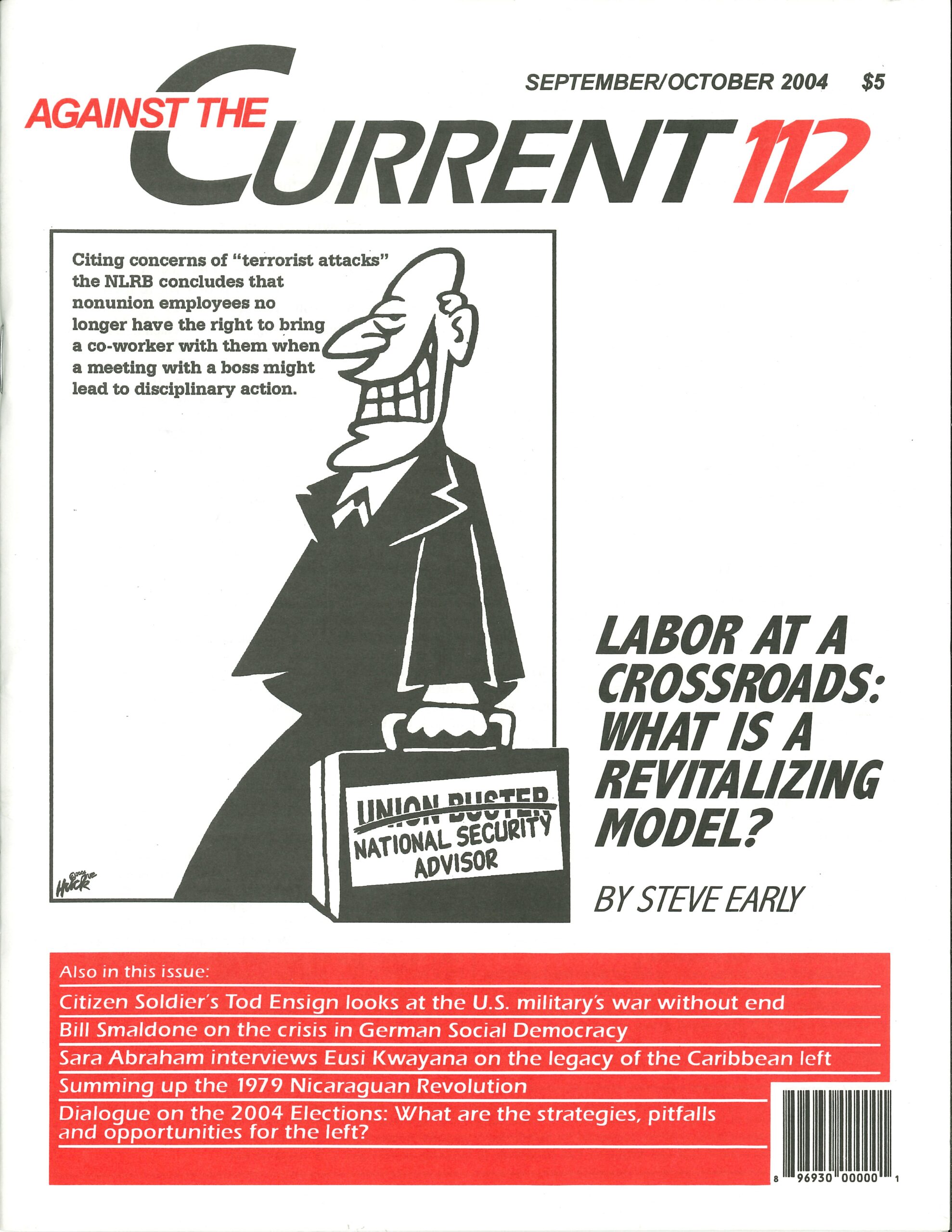 ON JULY 21, at a forum on "Detentions and Torture: Building Resistance," organized by the Philadelphia Anti-War Forum, Farouk Abdel-Muhti was the last of three speakers. He gave an impassioned speech about his two-year struggle for freedom, concluding with an appeal for all progressives to unite and build a movement for the rights of immigrants and against detentions.
After speaking, Farouk slumped forward and many of us assumed he was overcome with emotion. Our comrade and friend had suffered a massive heart attack as he ended his speech. Attempts to revive Farouk failed, and he was pronounced dead at a local hospital later that evening.
Born in the West Bank City of Ramallah, Farouk Abdel-Muhti came to the United States in the 1970s and settled in New York. The INS tried to deport him twice, once in the 1970s and again in 1993. He was not deported in either instance because of his status as a "stateless" person and Israel's refusal to take him.
Farouk came to the attention of the government again when he became a regular commentator on WBAI radio in New York, a Pacifica station, in 2002. Farouk championed the cause of Palestinian refugees and resistance fighters, as well as the rights of all oppressed people.
In the crackdown on immigrants after 9/11, the government picked Farouk up again; this time for "suspicion of terrorist activity." He was held in detention centers in New Jersey, Pennsylvania and Georgia for two years; eight months of that time was spent in solitary confinement. (See box on Abdel-Muhti in ATC 109 (March/April 2004, page 11).
During his imprisonment, Farouk was denied medications for existing health problems. He became the subject of a campaign by activists in New York and New Jersey and nationally. Farouk was released in April of this year — having never been charged with any crime.
Since his release, Farouk had been speaking and organizing tirelessly about the issue of immigrant rights, the arbitrary detentions of immigrants and against U.S. and Israeli policy towards the Palestinian people. He had been working with the Socialist Party's Summer Campaign to Free the Detainees.
Why did the government want to lock up this man? It's clear that he was a threat, not as a "terrorist" but as a critic of the inhuman policies of the United States and Israel. He was a revolutionary, a socialist and therefore, a dangerous man.
ATC 112, September-October 2004